What's Special about Mexico's Day of the Dead?
Mexican culture is known for its boldness and magic. From color to flavor to music and literature, it is a rich tradition that combines aesthetic beauty with a connection to all the elements. But did you know that they also have a uniquely natural and positive relationship with the ideas of death and impermanence? That evolved attitude is on display every year at massive celebrations for "Dia de los Muertos," or Day of the Dead.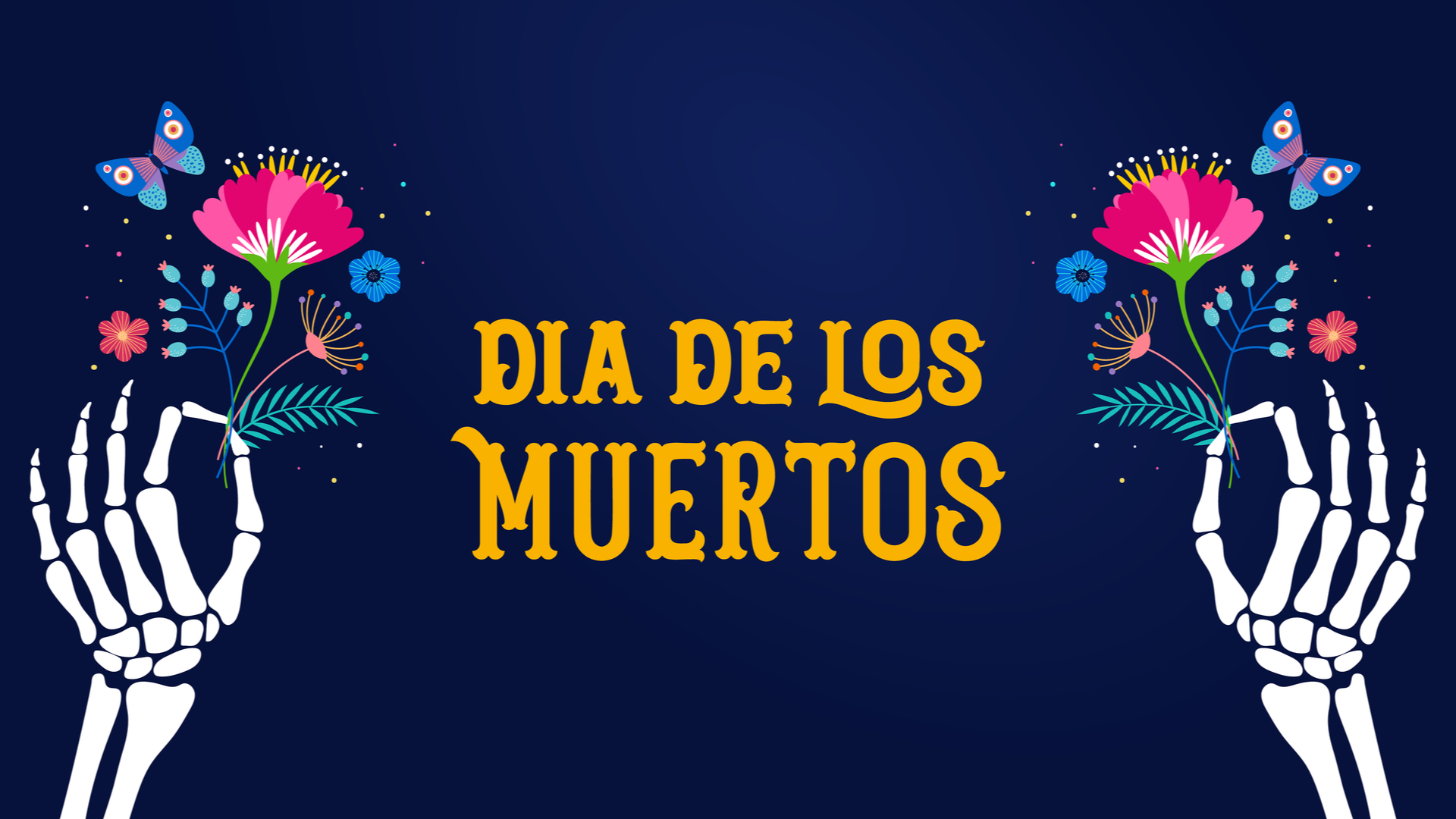 What's the Difference Between Day of the Dead and Halloween?
There is a lot about the Day of the Dead that remains confusing to outsiders, who often interpret it as just "Mexican Halloween." Nothing could be further from the truth. Dia de los Muertos has nothing to do with spooky antics or evil spirits or dressing up as a superhero, and everything to do with celebrating the memory of beloved ancestors and acknowledging that life is fleeting. The takeaway from Mexican Day of the Dead traditions: we should pay tribute to those who came before us, and we should appreciate every moment we have here together.
What's the Origin of Day of the Dead Festivities?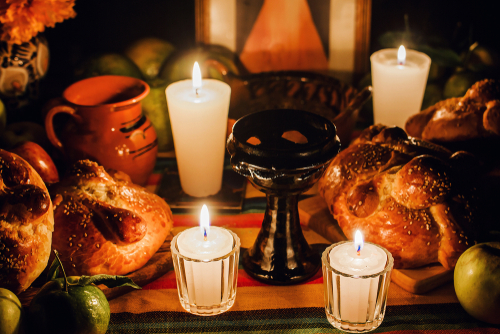 A few millennia ago, the Aztec people felt mourning the dead was improper. They were ahead of their time in viewing death not as something to lament, but as a natural transitional waypoint along the human journey. The tradition of the Day of the Dead has its roots there, and is one of the most important multi-day festivals in Mexico and throughout Latin America.
The idea behind Dia de los Muertos is twofold. First, keeping the spirit of those who have gone before us alive by honoring them. That can look like building flower- and treat-filled altars to entice the departed to return for a visit among the living, or cleaning and adorning grave sites with marigolds and pine.
The second idea is to remind us that underneath the trappings of our modern life, our differences and all the other things that keep us apart, we are all the same. We're just a bunch of lovely skeletons.
Read: 5 Global Funeral Traditions We Love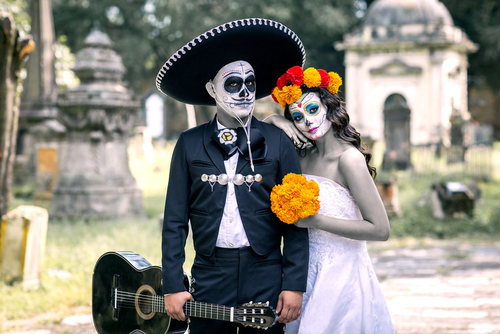 What Happens at Day of the Dead Celebrations?
Throughout Mexico, Day of the Dead festivities vary, but in most areas people--including children--participate. It's not like trick-or-treat, where the goal is to fill your bag with candy. Instead, it's about paying tribute to lost loved ones--invoking their spirit and embracing them as still being a part of the family. Many people paint their faces, dress up in fancy costumes representing iconic figures, and create altars filled with candles, photos, and favorite foods, toys, or treats as an enticement for ancestors to journey back from beyond. Often a pitcher of water is included on the altar to quench the thirst of a tired traveler.
Flowers and the Day of the Dead
Flowers play a part in Day of the Dead celebrations, with marigolds being especially important. Their spicy fragrance is sometimes said to rouse the departed and invite them to join in the celebration, even if only for a day or two. They're used on tribute altars, as flower crown hair accessories, on parade floats, and as adornments at grave sites of loved ones.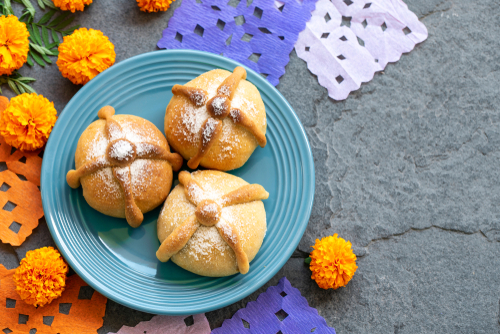 Traditions Vary Depending on the Region
Every part of Mexico has its own way of bringing Dia de los Muertos to life. There are special breads, called pan de muertos or "bread of the dead." There are parades, traditional dances, artistic projects, rituals involving cleaning and decorating graves, and costumes reflecting historic characters or goddesses.
Butterflies are celebrated as a symbol of returning spirits, as Monarch butterflies return to parts of Mexico every year in late October or early November. The differences in traditions come from the varying practices of the vibrant indigenous cultures that make up the Mexican tapestry.
How Can I Celebrate the Day of the Dead?
Whether you decide to make a small altar to your ancestors, or to paint your face and join in (socially distant) festivities, you can plan a trip to Mexico, or for activities nearer to your home, you can find more info in this great article about US cities that have unique ways of celebrating the Day of the Dead. If you're in NYC, check out Mano a Mano's 2020 Dia de los Muertos Memorial in lower Mahattan through mid-November.