The holiday season should be a time of celebration and joy. But the reality is that the holidays can be extra difficult when people are grieving the loss of a loved one. Things feel different during this time of year–so it's thoughtful to consider a unique approach to gift selection to support someone special who is dealing with loss.
Grief and the Holidays
Grief doesn't take time off during the holiday season, and it often seems to even flare up or worsen in the face of family and work celebrations. Whether the person is grieving before the holidays start, or they experience a loss during this time of year, it's hard to carry on the traditions when the "most wonderful time of the year" suddenly looks different than what they were expecting.
Grief at the holidays often sucks the festivity out of the annual events – especially when a person is spending their first holiday without someone they love. Yet even if it isn't the first holiday after losing a loved one, grief at Christmas, Hanukkah, Kwanzaa or other winter celebrations can still make it difficult to deal with the season.
Seemingly simple things can bring up reminders of a loved one, such as family traditions or photo albums that come out of storage. And those memories, while sweet, may take on painful properties. Holiday grief can make a person feel like they are going through the motions, but on the inside, they are acutely aware that someone is missing, and they may feel isolated or antisocial.
Holiday Gifts for Grieving Loved Ones
Thoughtful holiday gifts can make a difference to honor the loved one or to take the person's mind off their grief.
The truth is that picking a gift for someone who is grieving might be one of the most difficult gifts you will choose. But it can have a long-lasting impression to show how much you care and want to help this person in their time of need.
If you are having a hard time choosing holiday gifts for someone who is grieving, then consider these holiday gift guides to find the perfect item to wrap up with a big bow on top: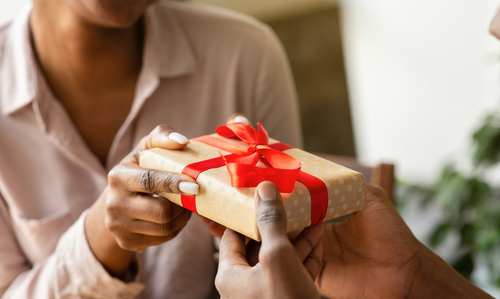 Remembrance Gifts
Remembrance gifts are unique to the person being honored. These items are long-lasting reminders that can be reassuring to have at home or in the yard. The purpose is to provide comfort and happy memories when the family members see the item around the house.
While these remembrance gifts are common at a funeral or memorial, they can also be appropriate for holiday gift giving as well. Here are a few ideas if you are looking for remembrance gifts for this holiday season: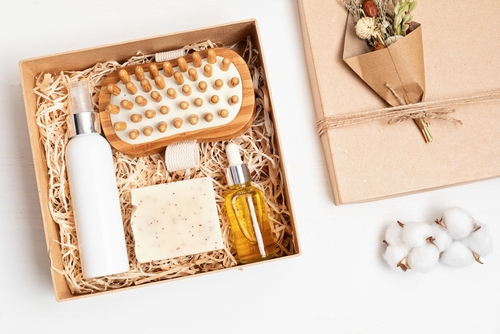 Self Care Products
Self care is often something that falls to the back burner when a person is busy caring for a loved one. Prioritizing self care can be an essential step when someone is in the midst of grief.
The goal is to help the person let go of stress. These gifts simply but sweetly remind the person that it's important to take care of their own needs and think about themselves.
Remember that the smallest gifts during a time of grief can have a lasting impact, and a personal note is always a beautiful detail. When you're shopping for holiday gifts for someone grieving a loss, the price tag isn't as important as the thoughtful gesture that comes with the gift.
Our Farewelling Editors are constantly reviewing and curating resources to help you with your planning. We may receive a small commission from any purchases made through the links.