Create a Free, Personalized Memorial Website
Celebrate your loved one's life and memories with substance and style
Beautiful Designs
They were one of a kind. Their tribute should be, too.
Choose from our gallery of beautifully designed free memorial site templates.
Take a look at a sample site here.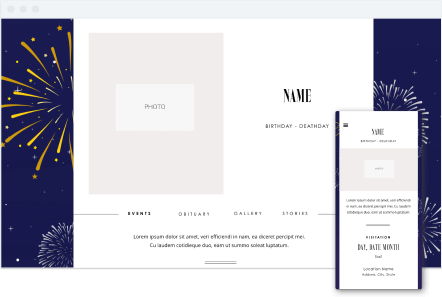 Features
Everything You Need to Make it Memorable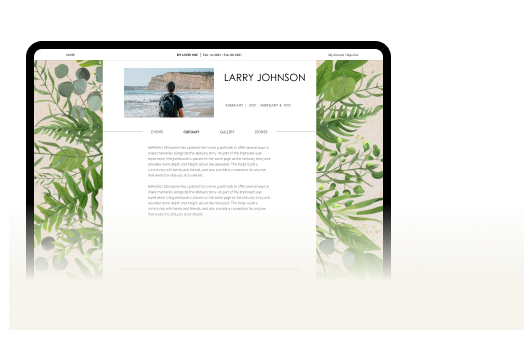 Obituary, Events and Charities
Let people know about your loved one's life and accomplishments, include the funeral or memorial details, and add a charity of your choice for family and friends to donate to in your loved one's name, at no cost to you.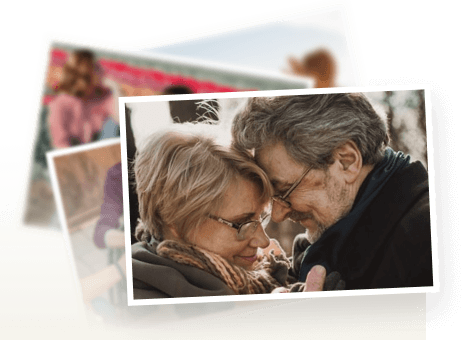 Stories & Photos
Post memories and photos to celebrate a beautiful life. Upload and arrange pictures and stories, with the option to let others share their own images and condolences.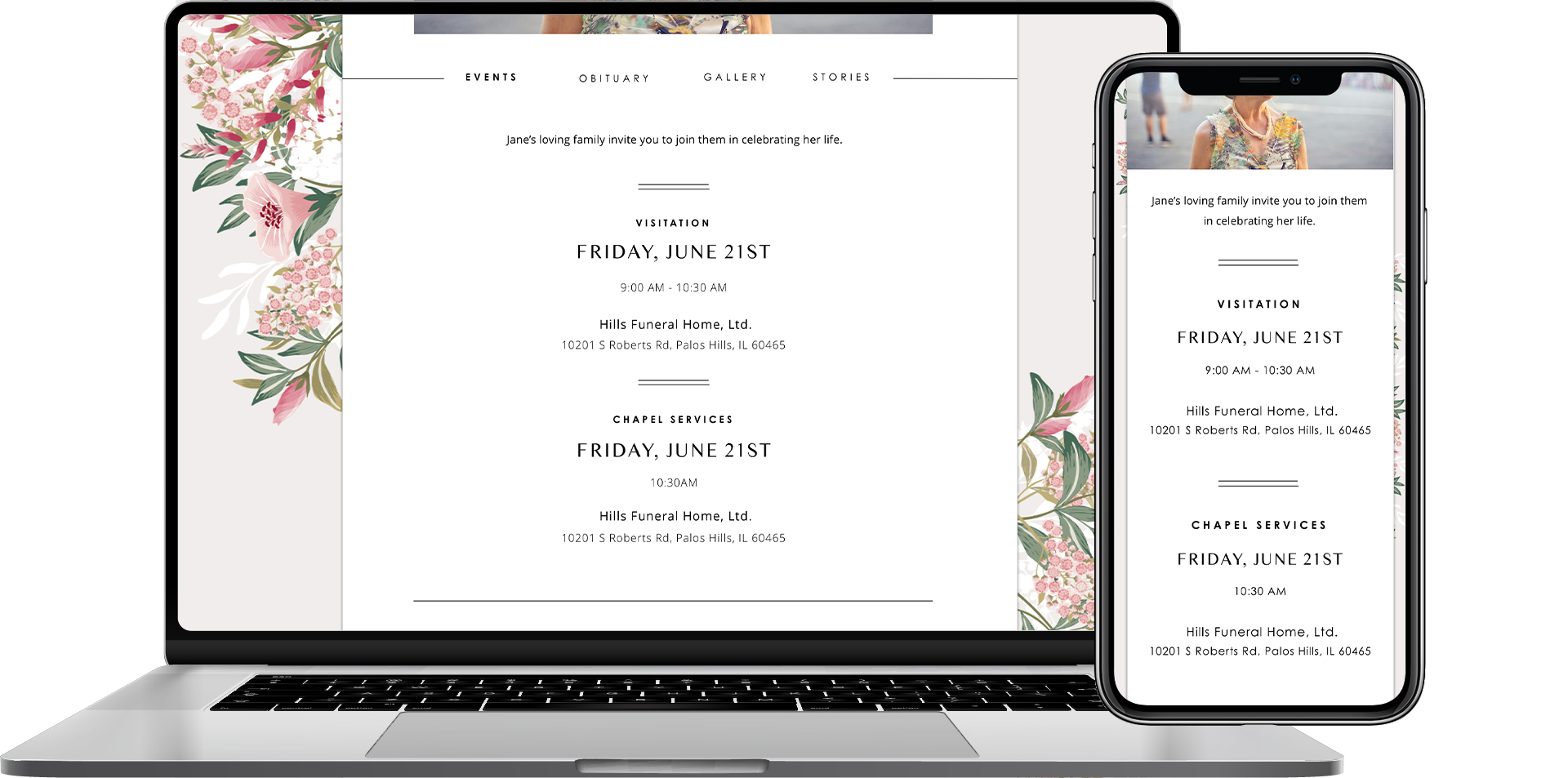 Share with Friends and Family
Once you've added all of the details to your loved one's tribute, easily share the site across social media, email or text to keep everyone in the loop.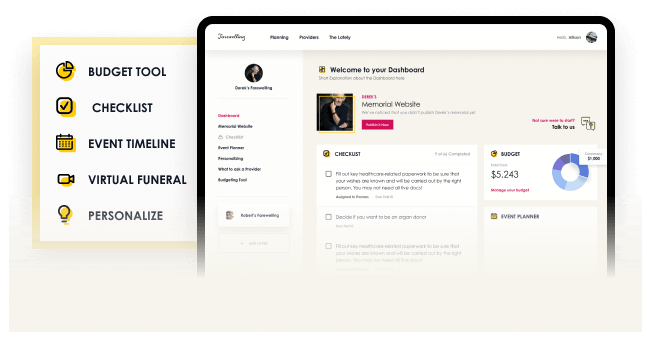 Premium
Digital Planning Toolkit
A one-of-kind planning resource with expert guidance, customizable tools, and hundreds of personalized readings, playlists and products to honor your loved one in a way that is unique to them.
You've Got Options
Choose the Plan That's Right for You
We've made it easy. Access additional features with our premium plans, or if you're not sure, create your free starter site today and you can always upgrade later.
Premium

Starter

Free

Annual

$60

One-time Fee

$149

Duration
2 days
Yearlyauto-renew
Unlimited
Modern Design Themes

Yes

Yes

Yes

Drag & Drop Photos

Yes

Yes

Yes

Ability to Download Photos from the Gallery

Yes

Yes

Yes

Add a Charity of your Choice

Yes

Yes

Yes

Include a Virtual Event Link

Yes

Yes

Yes

Inspiration & Ideas
No

Yes

Yes

Tips & Advice
No

Yes

Yes

Digital Planning Toolkit
No

Yes

Yes

New Features as Available
No

Yes

Yes
People are Saying
"Thank you :) It's a great site. Easy to use and nice designs."
Nicole P.
F.A.Q.
Questions? We've answered some questions you may have here.
Can't find what you need? Check out our information center here or or please reach out to
How do I get started making a memorial site?
Can I make the site private?
Can I share details about the funeral service and other events such as a wake, shiva, or post-service celebration?
Can I specify whether or not we'll accept flowers or donations?
How much does a memorial website cost?
What if I want to delete my site?
Can I create more than one memorial website?
If my service is virtual, is there a place to communicate the link?
Need help with something else?