Although flowers are not a part of every funeral tradition, in many cases sympathy flowers offer a beacon of beauty and an element of nature that can soothe and comfort. We've put together a list of the best sympathy flowers to send, but you can also read more about types of funeral flowers (a good article reference for colors and meanings) and how to write a sympathy message for flowers.
Where Do I Send Sympathy Flowers?
You can send flowers directly to the home of the person who has lost a loved one. Generally those should be small to medium-sized arrangements that would fit in a home setting. If you know where a funeral service will take place, you can also send sympathy flowers in care of the funeral home. Just make sure that flowers are appropriate for the particular service, and you can even ask if a specific color or type of bloom is preferred. This article focuses more on the best sympathy flowers to send to someone's home.
Below you'll find a curated list of florals from our Farewelling Design Editors to help you choose something lovely and thoughtful to fit any budget. Note that prices and offerings change, so check the links below each description for the details.
11 of the Best Sympathy Flowers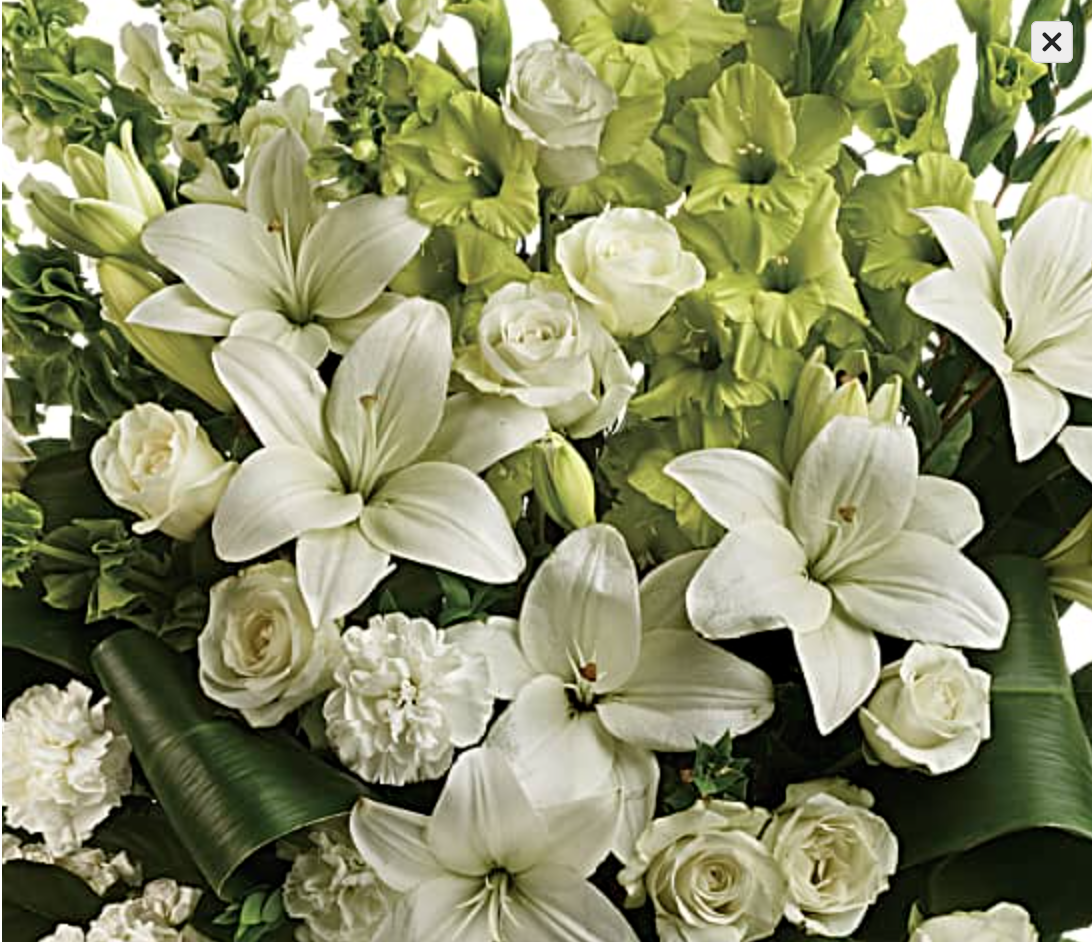 1. Pure and Proper
White is the calmest of colors, so it's a natural for sending a message of comfort. This collection of classic white blooms, bells of Ireland and modern green leaves is both understated and lush--a peaceful and lovely offering. Day lilies here offer lushness and stature, without the overwhelming fragrance of more dramatic varieties.
Clouds of Heaven, Teleflora $133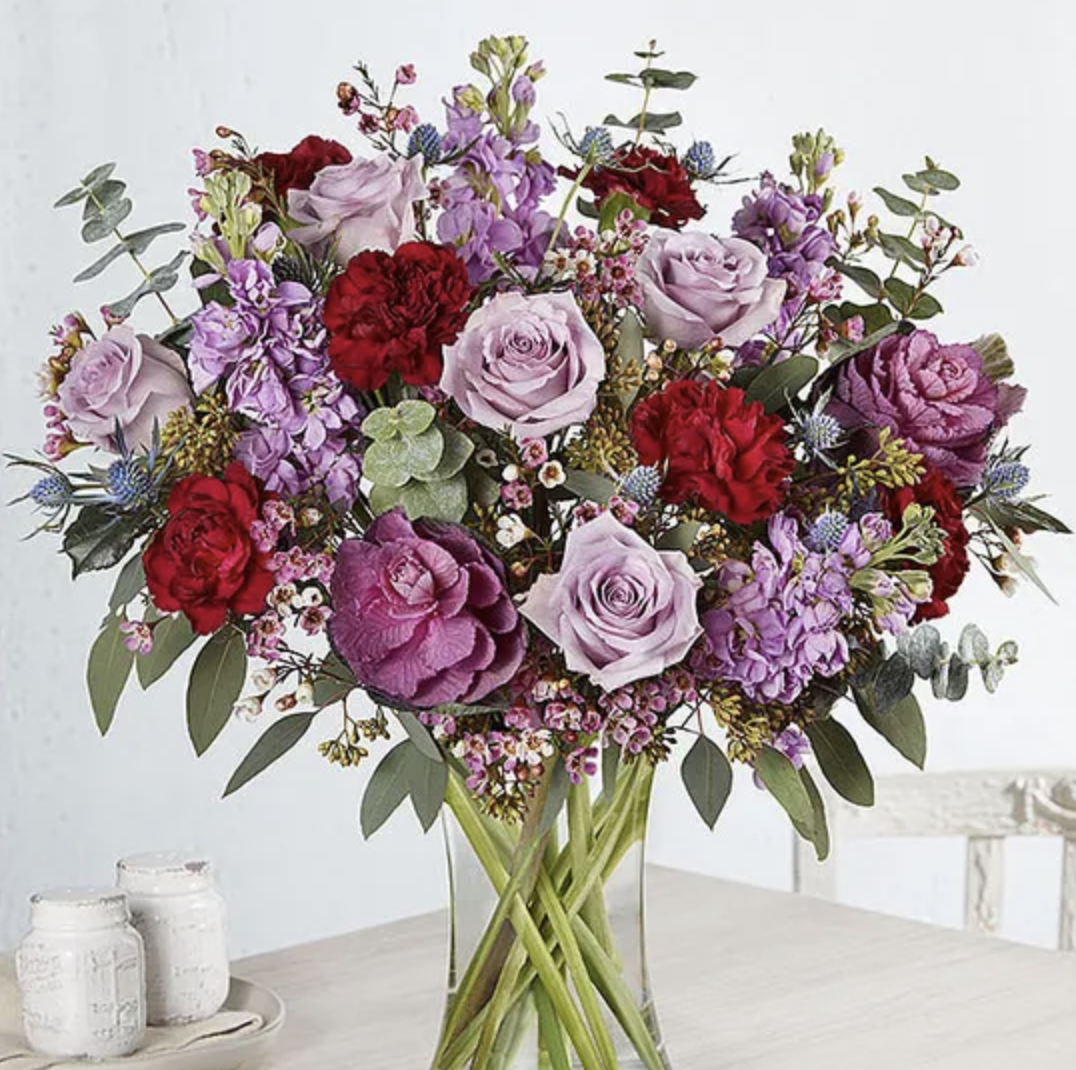 2. All Things Bountiful
The best sympathy flowers reflect the personality and style of the person being honored. To celebrate a lifetime of memories and experiences gathered, send sympathy flowers that convey textures of joy and love. This fragrant arrangement features waxflower, thistle, roses, eucalyptus and other elements that are affirming and celebratory, yet grounded in their beauty. We love!
Sentimental Solace, 1800Flowers, $90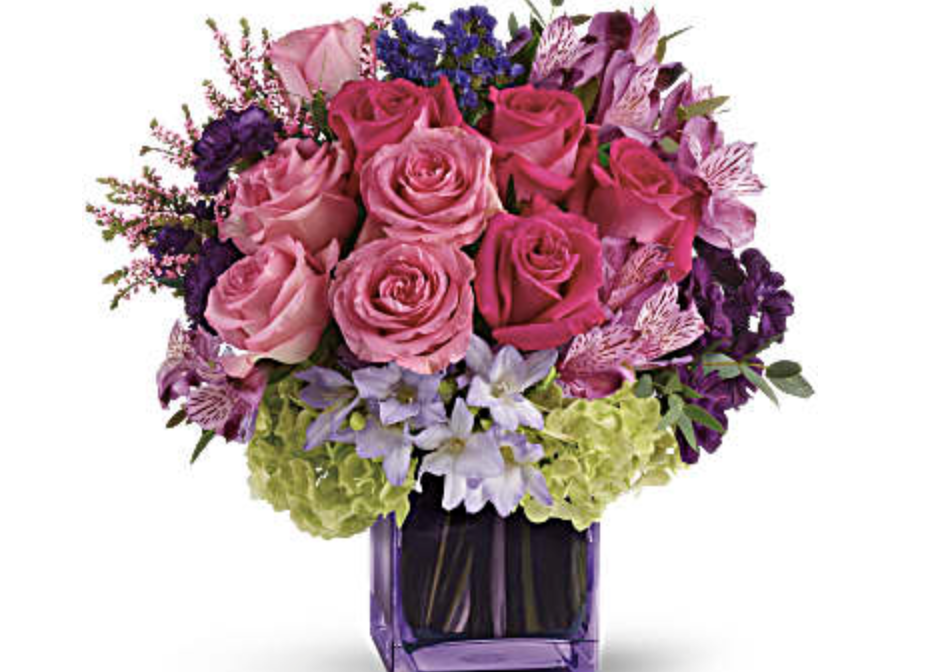 3. Poised, Pretty, and Put-Together
It must be said--this bold, tailored arrangement won't suit everyone. It may even seem too upbeat for a message of sympathy or condolence. But for the right person, it strikes us as the perfect way to honor a special life lived fully, with panache. A one-of-a-kind. After all, we believe sympathy flowers can make a statement, and they can reflect both substance and style. That's so Farewelling!
Exquisite Beauty, Teleflora $123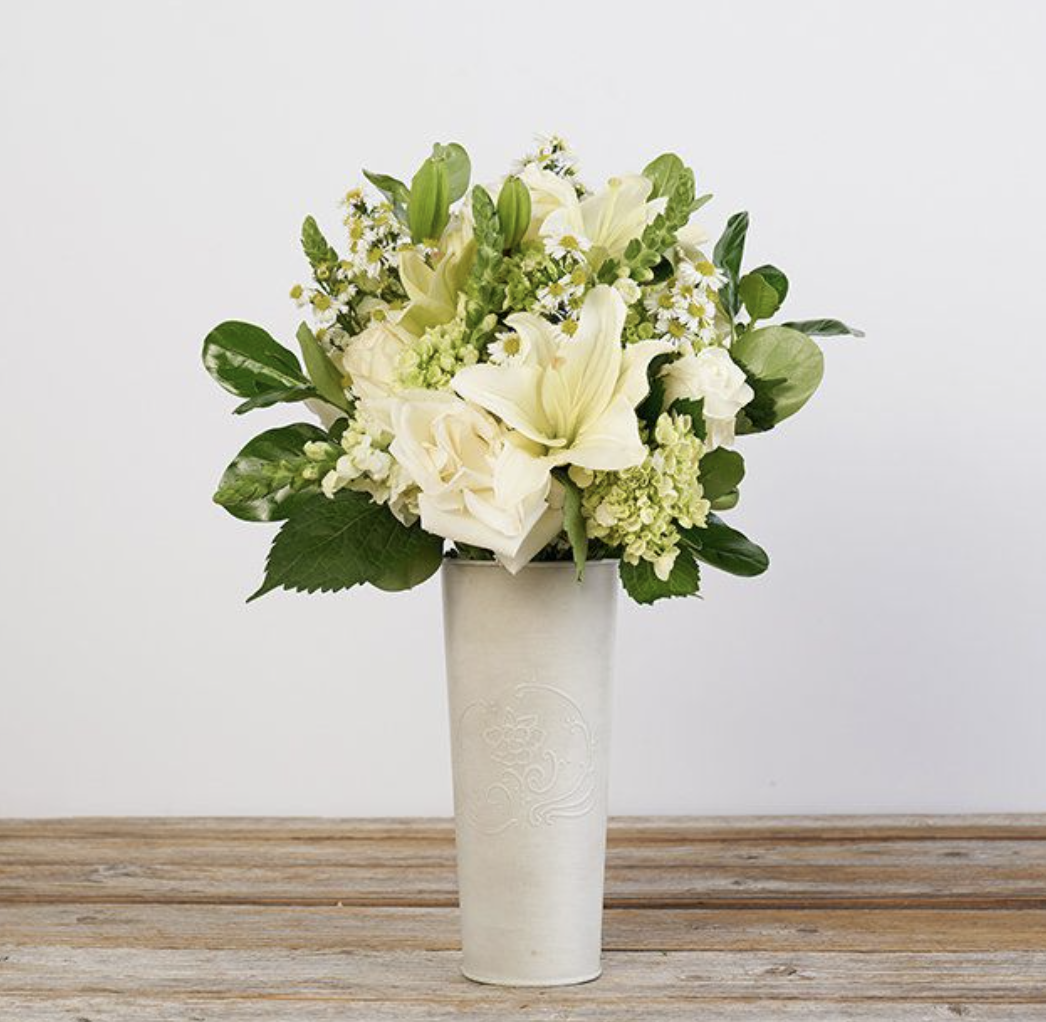 4. Heavenly, Yet Down to Earth
This modern, yet more relaxed homestyle gathering of hydrangea, lilies and other garden favorites offers the opportunity to send a sympathy gift of blossoms with a keepsake vase they can use again and again. It's both understated and abundant, and that's why we love it.
Glowing "Deluxe," The Bouqs Co. $64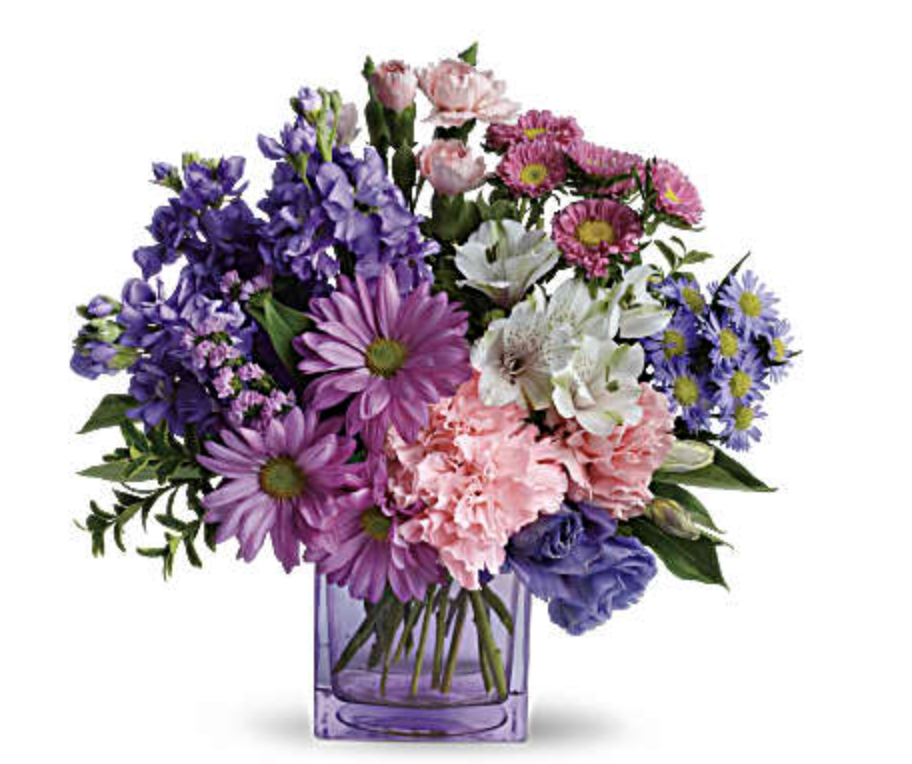 5. Like a Cup of Tea with a Good Friend
When it comes to sympathy flower colors, this bright mix of pinks and purples may be just right for someone who needs a bit of a lift in the form of simple, straightforward cheer. The neighborly warmth of this mix of alstromeria, daisies and other friendly florals says "I'm here for you when you need me." Bonus: the tinted vase is forgiving, even if they forget to change the water...
Heart's Delight, Teleflora $76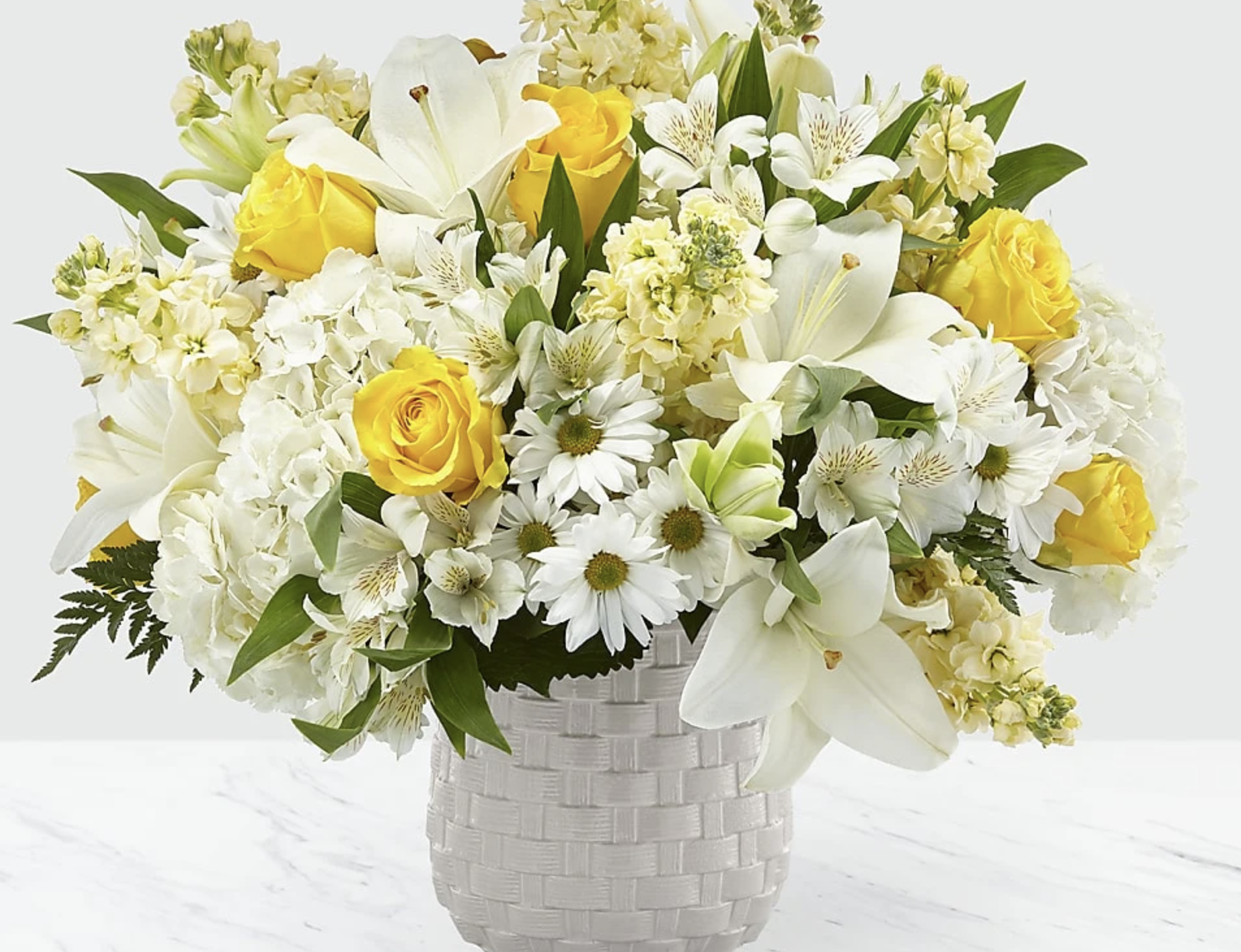 6. Ray of Light
Sometimes a little sunshine is in order, even in sad times. The balance of this mostly white arrangement gives it calm and comfort, while small pops of yellow stock and roses offer hope and positivity--a sense of celebrating a beautiful life lived. The woven basket design of the vase, along with the use of daisies and alstroemeria, imbues this sympathy bouquet with a charming personality and an aspect of warmth and kindness without the stuffy formality of some traditional sympathy flower bouquets.
Comfort and Grace, FTD $110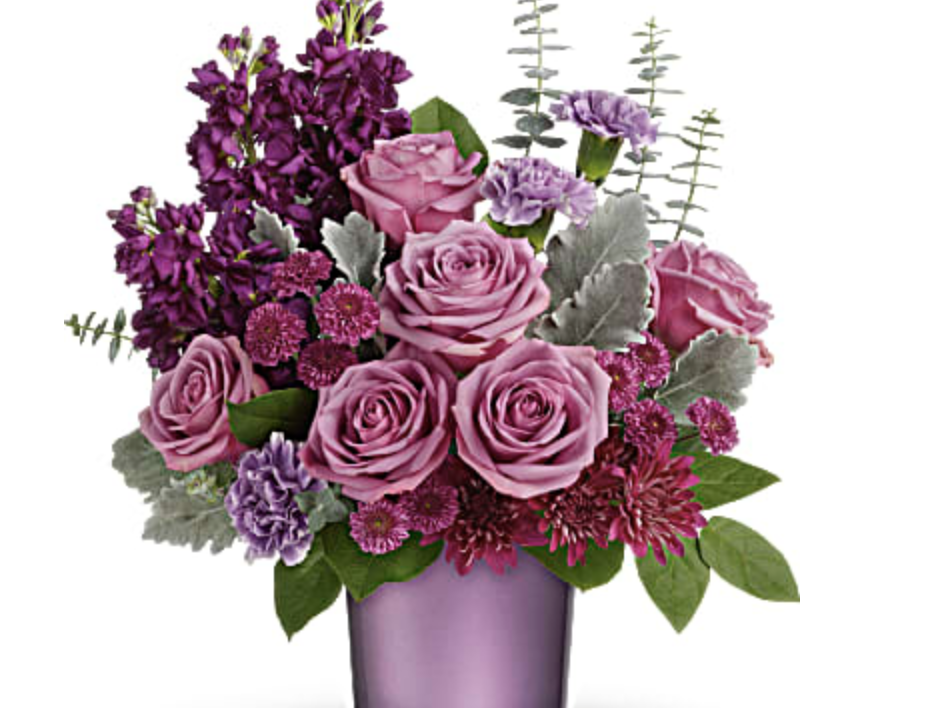 7. Lush and Lovely
Sympathy flower colors can sometimes feel flat in their attempts to be respectful and proper. But for a person who lived a life of abundance and fullness, deeper textures and regal colors can be the best way to express condolences through sympathy flowers. The richness of sensory elements here--fragrance, softness, luxury, hue--is a statement, without question.
Always Amethyst, Teleflora $166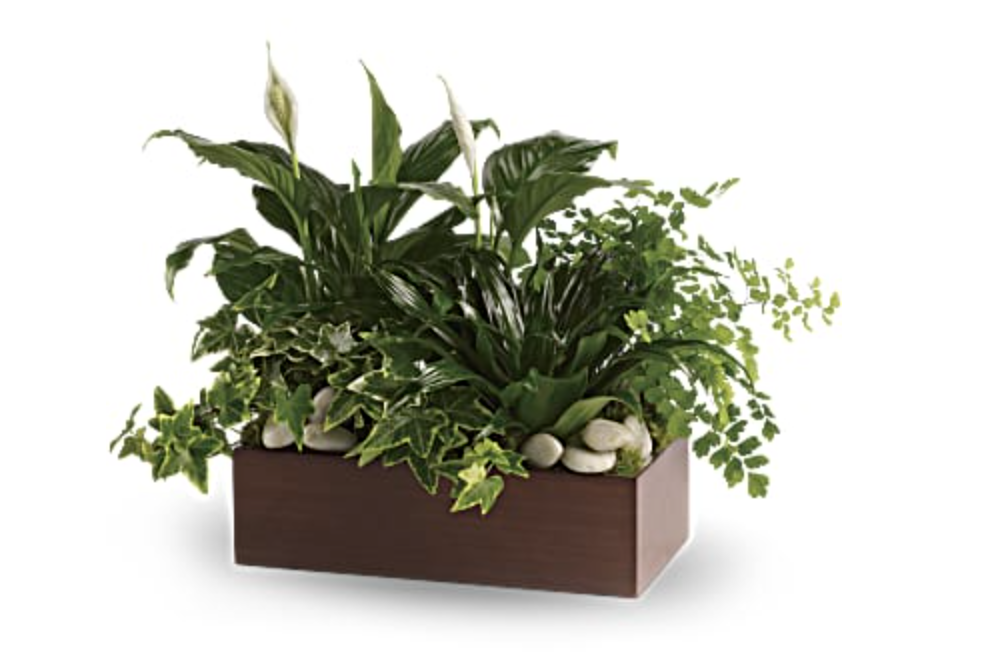 8. Low-Maintenance Zen Garden
Some people say you shouldn't send sympathy flowers that require care, as people who are actively in a state of grief may find it hard to take on extra duties like watering plants. But this sturdy gathering of foliage requires little in the way of tending, and offers much with its peaceful presence, accented by smooth stones. Perfect for a kitchen, a desk, or a bedside table, its soft green textures evoke nature and all its soothing properties.
Quiet Expressions, Teleflora $75
Cheap Sympathy Flowers (That Are Also Chic)
Just because you're on a budget doesn't mean you can't express your condolences in style. Below are some beautiful sympathy flowers that are beautifully affordable, too.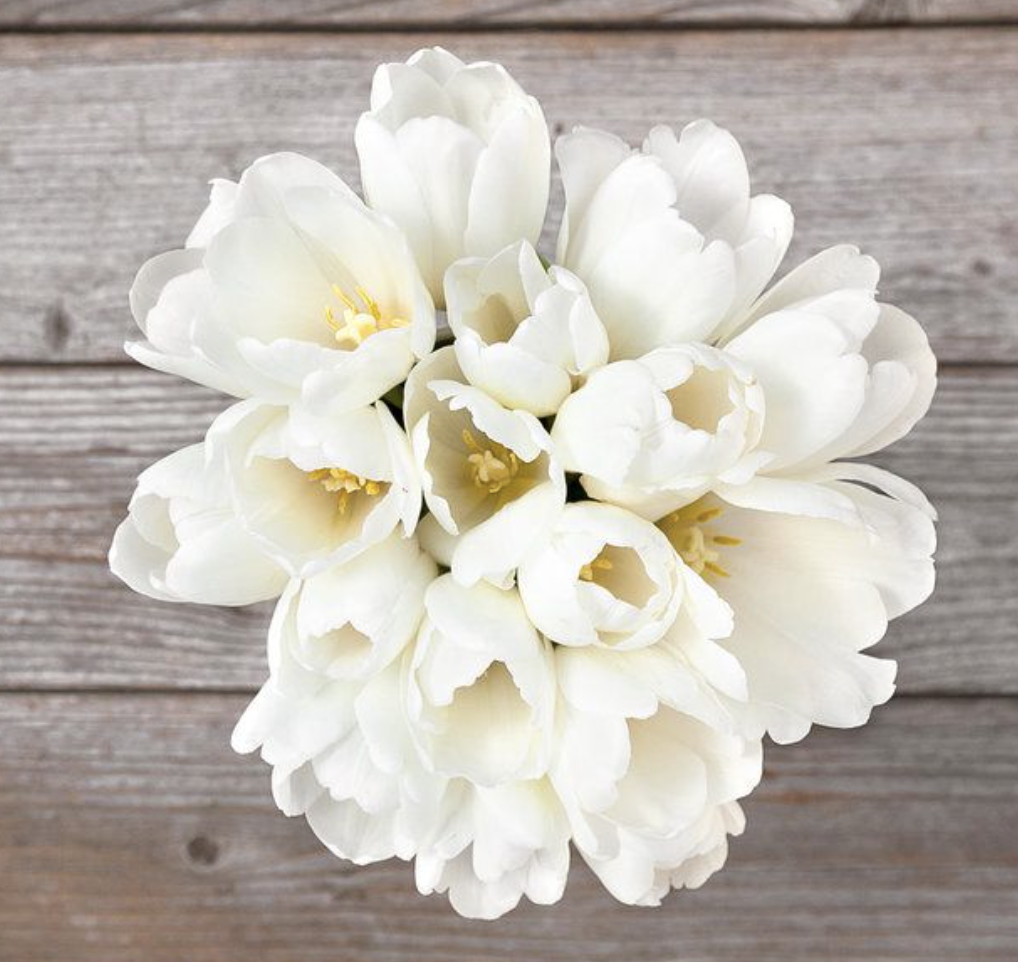 9. Simply Angelic
This handful of pure white tulips may seem unadorned, but its power lies in its humbly stunning beauty. Fussiness isn't always required, and sometimes the sweetest message is delivered in the most understated package. When we say these are cheap sympathy flowers, we don't mean that to say they are less-than. In fact, we think they are perfect.
Halo White Tulips, The Bouqs Co. $54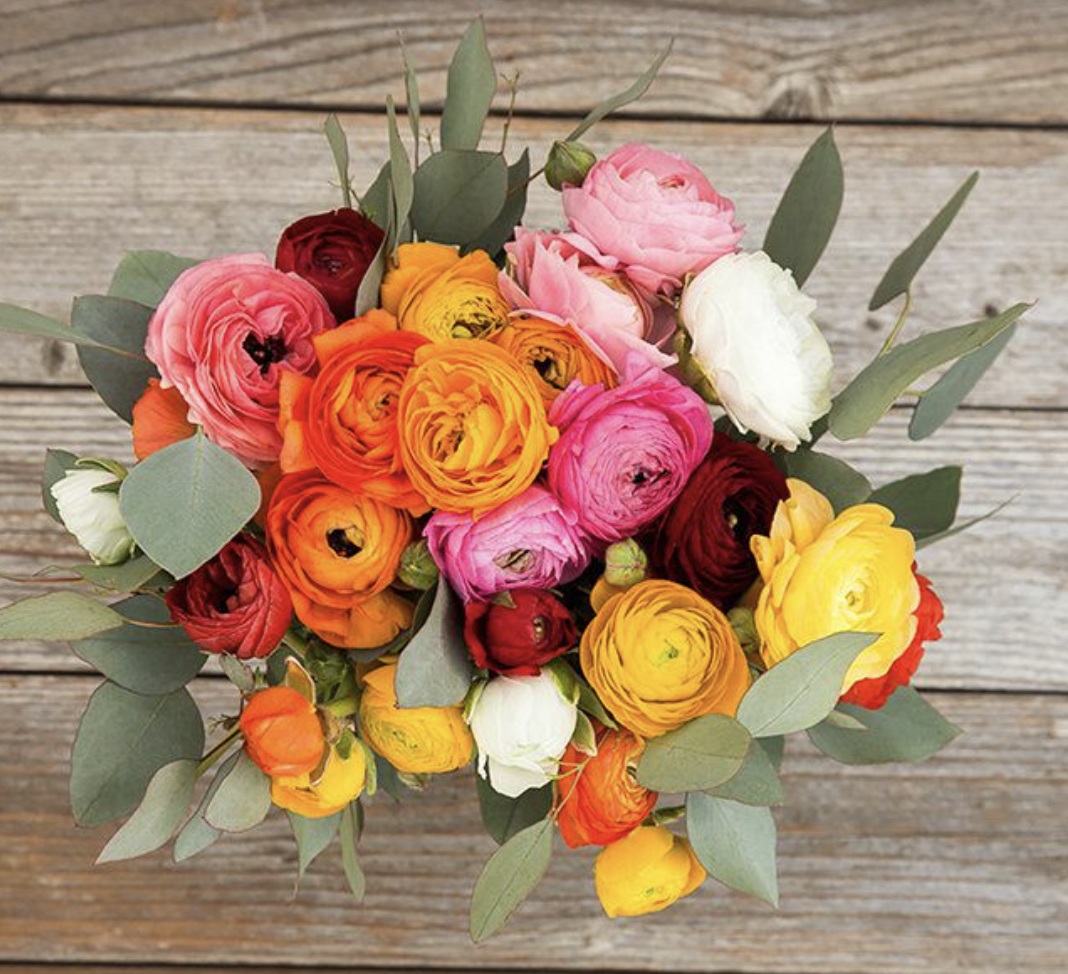 10. Celebrating That Spark
Were they a firework? Did they light up every room with the colors of their personality, their talents, their ideas? This ruffly ranunculus bouquet may be perfect, with its bold, yet modest style, accented with grounding eucalyptus leaves to keep it from floating away on sheer beauty. We think even cheap sympathy flowers should suit the person they're meant to honor, and this is one arrangement that has it all.
Standout Rainbow Ranunculus, The Bouqs Co. $59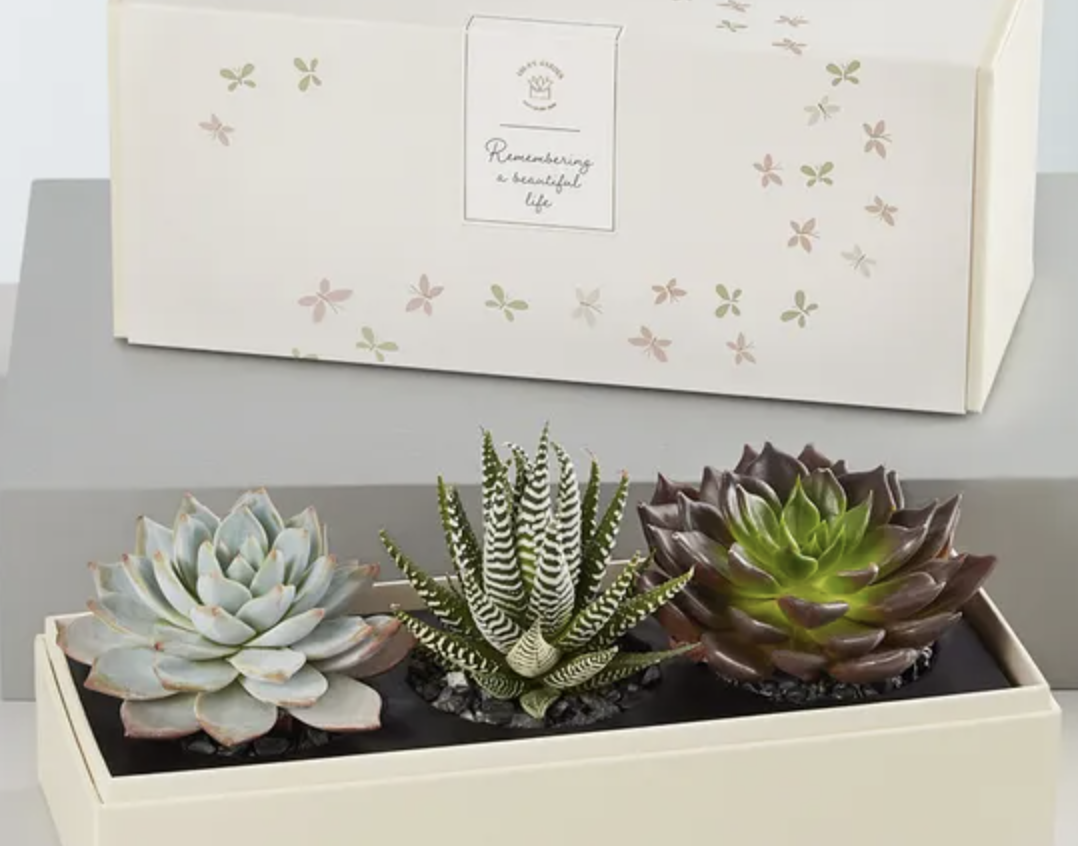 11. A Textured, Modern Memory Garden
Everything about this stylish, sleek collection of succulents is appealing as a sympathy gift. While some sympathy flowers can seem dated or old fashioned, this boxed garden is absolutely up to date. It's also easy to care for and incredibly affordable. This is the best of both worlds--a value-priced, even "cheap" sympathy flower option that offers truly on point design and packaging.
Lulas Garden "In Loving Memory" Succulents, 1800flowers $65
If you're looking for something in addition to sympathy flowers, we have an entire list or personalized, thoughtful sympathy gifts they'll appreciate.
Our Farewelling Editors are constantly reviewing and curating resources to help you with your planning. We may receive a small commission from any purchases made through the links.