How Do I Help My Children with Grief?
Talking about death is difficult for most adults. Needless to say, the challenge is only exacerbated when trying to explain loss to children who, depending upon their age and the specifics of the situation, may feel confusion and may not know how to deal with—or even recognize—their feelings.
Below, we're sharing a few of our favorite children's books that address the topic and can help start meaningful conversations with children who've experienced a loss. The selection ranges from sweet stories that indirectly address death, to books that more bluntly define and discuss the subject. Each of these books offers a unique perspective that may make this daunting topic feel more approachable to your young ones.
Duck, Death and the Tulip, By Wolf Erlbruch
This critically acclaimed children's book about death is praised for the idiosyncratic way that it touches on the subject in such a quirky way. The story is simple: the main character, a duck, realizes that the "friend" following her is Death. Rather than fear Death, the duck opts to befriend him. She is even kind to Death. Death clearly goes about his business but when the duck dies, Death does place a tulip on her and sends her down the river and, "For a long time he watched her. When she was lost to sight, he was almost a little moved."
There is a dark humor and odd peacefulness in this book, and it is more an exploration of what death is, rather than a tool for comforting a child after a loss. The minimalist images mirror the simplicity of the story. Though praised by critics, we'd recommend you pre-screen this book, as its bluntness may be too harsh for some young children.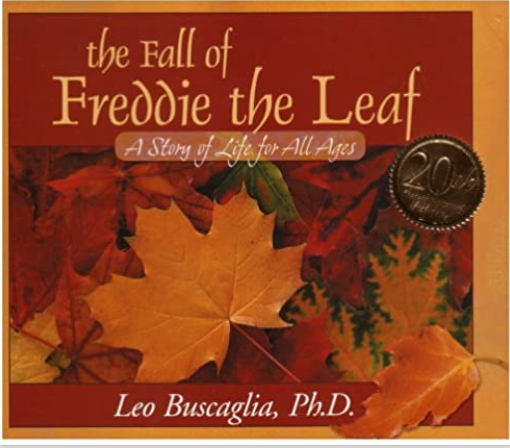 The Fall of Freddie the Leaf, By Leo Buscaglia
This fantastic book teaches children about life and death through the eyes of a leaf on a tree. Freddie the leaf is personified and learns all about the seasons, the outside world, and purpose from the wiser leaf, Daniel.
Sadly, when fall comes along, the leaves get scared as they are pushed off the tree. Daniel explains that it is time for them to change their homes. "Some people call it to die," Daniel says. Freddie questions further and learns that all things enjoy life and then die. Freddie tells Daniel he is afraid and Daniel assures him that he's only fearful because he doesn't know what to expect. He points out, however, that he wasn't afraid of the other seasons; he shouldn't be afraid of "the season of death." Daniel reassures Freddie that while all things die, we are also all a part of life, which always returns.
Freddie goes on to question the meaning of life and Daniel points out the moments they enjoyed together. After Daniel lets go, Freddie falls as well. It is then that he sees the whole tree for the first time and feels bliss and honor, knowing he was part of something so strong.
We highly recommend this book as it answers deep existential questions in an honest, compassionate, and relatable way. It should be noted that adults would enjoy the story as well as children.
Good-Bye, Sheepie, By Robert Burleigh
While other books may tend to sugarcoat death, this book is very matter-of-fact. A young boy, Owen, notices his dog, Sheepie, having less energy. Then one day, the dog doesn't get up. He has died. Owen's dad bluntly tells him that Sheepie was hurting and they knew he wouldn't live forever. As they go to bury him, the father tells Owen that Sheepie won't return but Owen can cherish the memories he has of Sheepie.
For the right child, this could be an ideal choice. It is, however, very direct. The dog dies and the dad quickly wraps Sheepie in a blanket and digs a grave without a lot of ceremony. The boy is comforted at the end by sitting on his father's lap, but that's a rare moment of tenderness in the story.
The Goodbye Book, By Todd Parr
This cartoon-like, brightly illustrated book shows a fish going through potential emotions and reactions associated with grief. For example, the fish might be sad or confused, or he may even feel like hiding sometimes. With time, though, he is able to happily recall good memories and he even becomes brave enough to move forward and find joy again.
We love this book as it touches on such deep feelings in a very basic and welcoming way. Caregivers can feel comfortable sharing this book as it will likely open up conversations without intimidating young children.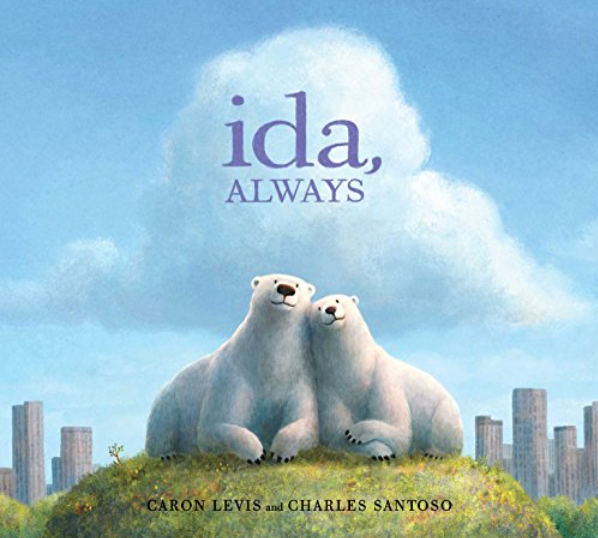 Any New Yorker would appreciate this book as it's written about the love between two iconic polar bears at the Central Park Zoo, Ida and Gus. These best friends live in a unique world, caged together, but in the heart of grand NYC. While the world thrives around them, the two have their own reality. Sadly, Ida becomes sick and the zoo-keeper explains to Gus that she's weak and will eventually die.
Gus spends time with her while she is terminally ill. The book touches on being with a friend who is going to die in a way that others avoid. Here we see them wavering between sadness and letting themselves enjoy a laugh. At the end of each day, each shares how much they will miss the other.
The underlying theme of the book is that the polar bears know what is outside the zoo (NYC) even if they can't see it, because in their hearts, they can feel it. In the same way, Gus knows Ida will always be with him, even if he can't see her anymore.
I Miss You: A First Look at Death, By Pat Thomas
"Everyday someone is born…and everyday someone dies." From the first line of the book, it's evident that the author chooses to explain death in a more straightforward, matter-of-fact manner. Readers are taught that all people die, there are various ways to die, there are ceremonies to honor life, and that while we don't know what happens after death, many believe your soul joins others.
Tough emotions that children experience after loss are addressed in a helpful and compassionate way. While straightforward, this book may not only teach children about loss and assure them that their reactions are normal, but also encourage them to open up about what they're feeling. At critical points in the book there are sections that ask, "What about you?" We appreciate that it can be hard to speak to children about such a sensitive topic, and we believe this book may be helpful for parents. At the end, there is advice for how to use the book, a glossary, and a list of organizations to help with a child's grief journey.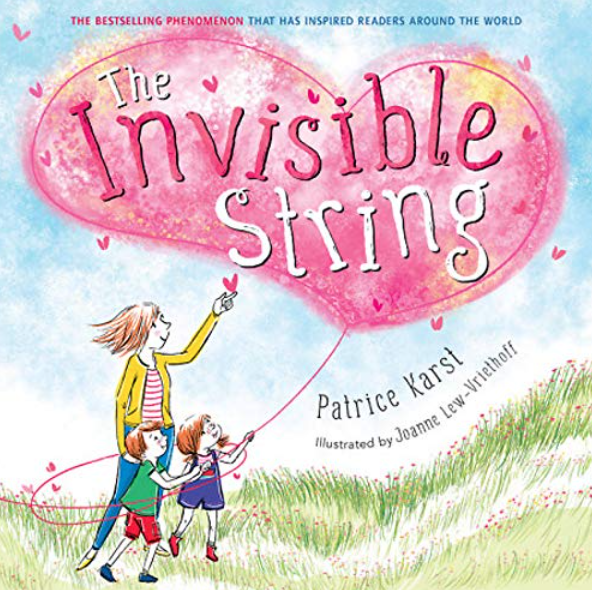 The Invisible String, By Patrice Karst
The main idea of this truly special book is to convince children that they are never alone. When twins are anxious without their mom, she reminds them, "People who love each other are always connected by a very special string made of love." While they can't see a physical string, they can feel it in their hearts. She tells them when they are lonely, they can tug on the string and she will feel it and reciprocate.
While this book isn't specifically about grief, the mother in the story dwells on the fact that the string has no limit and can reach anyone anywhere; even Uncle Brian in Heaven. This book seems ideal for those struggling with a loved one who may be in the hospital, or one they have lost. Not only might your child gain a sense of connection to the loved one, they may also feel extra support in a time when they are physically and emotionally lonely.
Nana Upstairs, Nana Downstairs, By Tomie dePaola
This sweet book is about a little boy, Tommy, who often visits his grandmother, Nana Downstairs, and his Great-Grandmother, Nana Upstairs. (They live together and one lives downstairs and one upstairs.) He forms a tight bond with both, and we see the innocence of a young boy juxtaposed with the difficulties of aging.
Nana Upstairs eventually dies. Tommy struggles and wants her back but is told she will only come back in his memory. Next, Nana Downstairs ages and heads upstairs, and she too dies.
This book addresses death in a kind and more story-like manner. The details of death are spared here "Nana won't be here anymore." But nonetheless, for those looking for an easier read for a grieving child, this might be ideal.
When Dinosaurs Die, By Laurie Krasny Brown and Mark Brown
This incredible matter-of-fact book shows all aspects of death through personified cartoon dinosaurs. The book is broken down into sections that address important questions around the topic:
"What Does Alive Mean?"
"Why Does Someone Die?"
"What Does Dead Mean?"
"Feelings About Death"
"Among Friends"
"Saying Good-bye"
"Keeping Customs"
"What Comes After Death"
"Ways to Remember"
We give credit to the authors for honestly and accurately addressing all the topics. We must, however, warn readers that this book is brutally honest. For example, when speaking about why people die, all causes are listed including war and suicide. This bluntness may be helpful in later sections when the children hear that all the strange feelings they are experiencing are normal and others have similar reactions. They may just need to hear the message: "there is no wrong or right way to feel."
We particularly appreciate that children are taught what a funeral is and that there are many ways to memorialize and honor the life of a loved one. Children are also taught that it's OK to move on and once again be excited about life. This book is very complete and ideal for those looking for real explanations.
How Books on Children's Grief and Death Can Help Adults, Too
While all of the aforementioned books are targeted at children, adults can also benefit from the advice given. Death is difficult to handle no matter how old you are. Discussing this topic is particularly tough, as we don't have answers and our society still isn't fully open to conversations around this universal experience. Most of these books offer reminders that the time following a death can be painful and confusing, but that the emotions that are felt are normal. Another common theme is that death is a natural part of life, and that all living things die.
Many of these books will be helpful to children after a loss occurs as they emphasize that feelings are acceptable, help open conversations and potentially will lead to greater understanding. Loss is disorienting for all of us, and particularly confusing for children who may not fully understand what is taking place. If you're comfortable doing so, consider picking up one or two of these books to read to your child before a death occurs.
Organizations for Children's Grief Support
Beyond books, you may want or need some additional resources to provide support for a grieving child. Here are some organizations that specialize in children's grief through education and activities designed to build community.
C.O.P.E Foundation (Connecting Our Paths Eternally)
This is a nonprofit which was started by parents after the loss of their daughter. COPE provides resources to grieving families and offers separate programs for parents and for siblings who are grieving. They offer everything from support groups to workshops to a sleepaway camp.
This organization runs camps and virtual programs for children struggling with grief. There is a traditional camp program that welcomes young people for three nights, as well as a family program that includes adults. By the end of the session campers leave with not only new coping skills but also a "bubble" of friends to give them ongoing support.
Here, families who are grieving the loss of a child will find a network of support and understanding. When a child dies, an entire family is affected. The Compassionate Friends has more than 600 chapters in over thirty countries, and representation in all fifty states. They not only offer local support groups but also host virtual sessions, 24/7 Facebook groups, a support hotline, and other resources.
Set up by a grieving mom, this site provides links to other resources that grieving parents may need. Those searching for a support group, more reading materials or other assistance should look here.
Read More; Common Questions About Grief