Meaningful Ways to Celebrate A True Gourmand
There are just some people who find life delicious. They love to explore flavors, whether they're cooks or chefs themselves or just in tune with the best spots for pho, farfalle or fried chicken. For these folks, it's possible that only a food-focused tribute will do.
Even a more traditional funeral or memorial service for a true foodie should include one or two details or moments that celebrate their passion for all things culinary. Our editors are here to help you craft a vision for a special memorial for your favorite food lover.
Mood.
A funeral or memorial honoring a chef, restaurateur, home cook or food fanatic may be elegant and refined, or may feel more like a convivial get-together. If they were religious, it might make sense to have a more traditional service followed by a reception in a restaurant or hotel bar. When you're thinking about mood, focus on how they liked to celebrate—were they all about fine dining, or into the latest pop-up culinary hotspots? Follow that flavor and add in details they would love. If you're on the fence about how upbeat this celebration should feel, read on to the end of this piece for what we've learned from families we've worked with.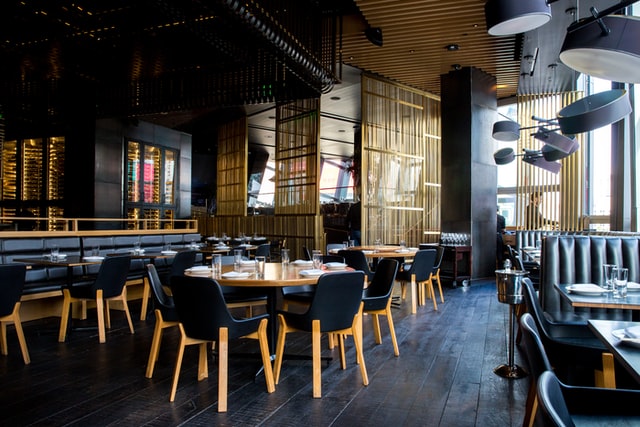 Location.
Whether there is an actual funeral service in a funeral home or place of worship, or if you're hosting a post-funeral memorial event at a later date, a unique memorial tribute for a food lover might take place outdoors in a natural environment or indoors, and could include a virtual component as well for those who can't travel. It may even have two separate parts, such as a formal service followed by a cocktail reception, a brunch or a dinner. Here are some examples:
Service at Funeral Home or House of Worship (followed by Reception)
Their Favorite Fine Restaurant
A Casual BBQ Joint
A Winery or Cooking School
A Boutique Hotel Bar
A Catered Event Space or Loft
An Open Kitchen in the Home of Family or Friends
An Outdoor Space Where You Can Set Up Catering or a Food Truck
Food and Drink.
A memorial honoring a true foodie might be formatted in a number of different ways, depending on the size of your group.
Cocktail Reception—small nibbles/hors d'oeuvres with an open bar. A signature cocktail or mocktail designed with your loved one's favorite ingredients is a lovely touch.
Tea Party—create a "bar" of classic teas and serve scones and tiny sandwiches.
Brunch or Picnic Lunch—plan a special menu at their favorite weekend spot, or share an afternoon potluck in the park.
Tasting Event—Book a private room in a Michelin-starred establishment and enjoy wine and food pairings along with stories, memories and toasts
Dinner Party—whether for a small or large group, create a menu inspired by the season and their most cherished dishes. Set tables with bowls of lemons or apples, or nestle grapes (or tomatoes) amid glowing candles.
Food Truck Surprise—see the Accents section below.
Fitting Decor for a Foodie Tribute.
Infuse your foodie's memorial tribute with decor details that speak the season, their favorite chefs, or the ingredients that inspired them.
Craft centerpieces from fruits and flowers or vintage cookbooks. Freeze flowers into the ice at an elegant raw bar.
Display a beautiful menu at each place setting, or hand-letter it on an oversized chalkboard, bistro-style.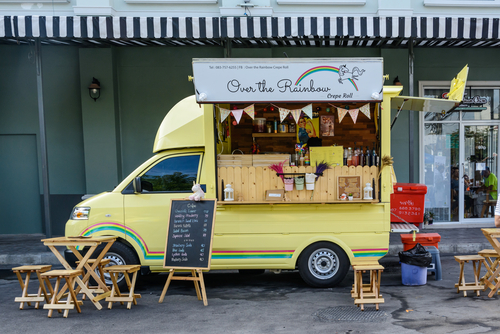 Accents for a Memorial or Funeral to Honor a Food Lover.
Local Food Truck. One of our favorite things to do at the end of a funeral or memorial service is to hire a local food truck to pull up and serve something the person we're honoring would've loved. Fish Tacos? Gourmet Grilled Cheese? Hand-churned Ice Cream with Sprinkles? This is not only a practical way to provide refreshments for the group (the food truck team generally brings everything they need). It also creates a surprisingly upbeat moment, and encourages mingling and sharing stories.
Favorite Foods Station. Create a Donut Bar or hire sushi chefs to prepare something special that they would've loved.
A Fitting Toast. Order custom wine labels with a special "cuvée" honoring them.
The Spoken Word.
In speeches and readings, look to your loved one's faith for inspiration, or to classics celebrating the seasons. For a true bon vivant, you might even add a bit of humor, but only if it feels right. Here are two examples, but you can find many more ideas in our Farewelling Planning Toolkit:
Nothing Gold Can Stay
Nature's first green is gold,
Her hardest hue to hold.
Her early leaf's a flower;
But only so an hour.
Then leaf subsides to leaf.
So Eden sank to grief,
So dawn goes down to day.
Nothing gold can stay.
― Robert Frost
Pardon Me For Not Getting Up
Oh dear, if you're reading this right now,
I must have given up the ghost.
I hope you can forgive me for being
Such a stiff and unwelcoming host.
Just talk amongst yourself my friends,
And share a toast or two.
For I am sure you will remember well
How I loved to drink with you.
Don't worry about mourning me,
I was never easy to offend.
Feel free to share a story at my expense
And we'll have a good laugh at the end.
―Kelly Roper
Music for a Foodie Memorial.
Your chosen music will help to create the atmosphere for this tribute. Remember that there are a number of moments that may benefit from carefully selected music, so think through your event program and match the moment to your desired mood. Decide which musical elements might be recorded and which you might prefer to have performed by a soloist or group. Here are some ideas to get you started:
Entrance Music: Chamber Quartet, Harpist, Violins, or Soft Jazz. Organ or Bagpipes, Sitar or Piano.
Music During a Religious Service: A favorite Classical Piece from Chopin, a Hymn, or a Religious Classic (think Ave Maria). A song from the faith tradition of your loved one or a beloved tune that speaks to their spirit.
Walking Out or Recessional Song: This can be something soft and gentle (think "Over the Rainbow") or a more upbeat selection to bring a bit of lightness to the moment.
Background Music for a Reception: Create a playlist of tunes that will evoke their memory. For a more intimate group, you can bring a small speaker or for a larger event, ask your venue to play your playlist on their system. Whether it's Cole Porter classics, Musical Theater favorites, or dance classics, at the reception you may want to make more upbeat choices that will lift spirits and also promote conversation. For that reason, we'd avoid really dramatic music (think Opera arias and the like) as background music.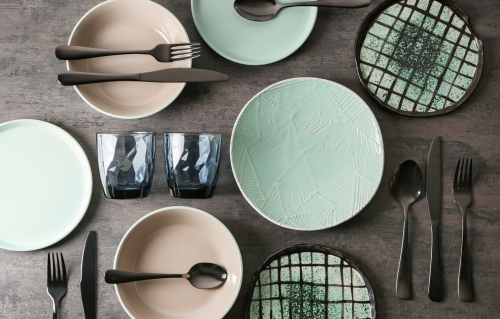 Activities.
Organize donations to a food-related cause that was important to the person you're honoring (our Farewelling Memorial Websites offer a free link to hundreds of charities).
Host a Story Circle: pass around a ceremonial wooden spoon and share stories of treasured moments.
Cook together in their honor, whether casually at home, or with a chef at a cooking school or restaurant.
Setup a "Regifting Table" and fill it with some of their favorite things--plates, cookbooks, utensils. Let guests take a cherished item home in a personalized shopping bag. This is both eco-friendly and extremely personal, as each time they use the item, memories will flourish.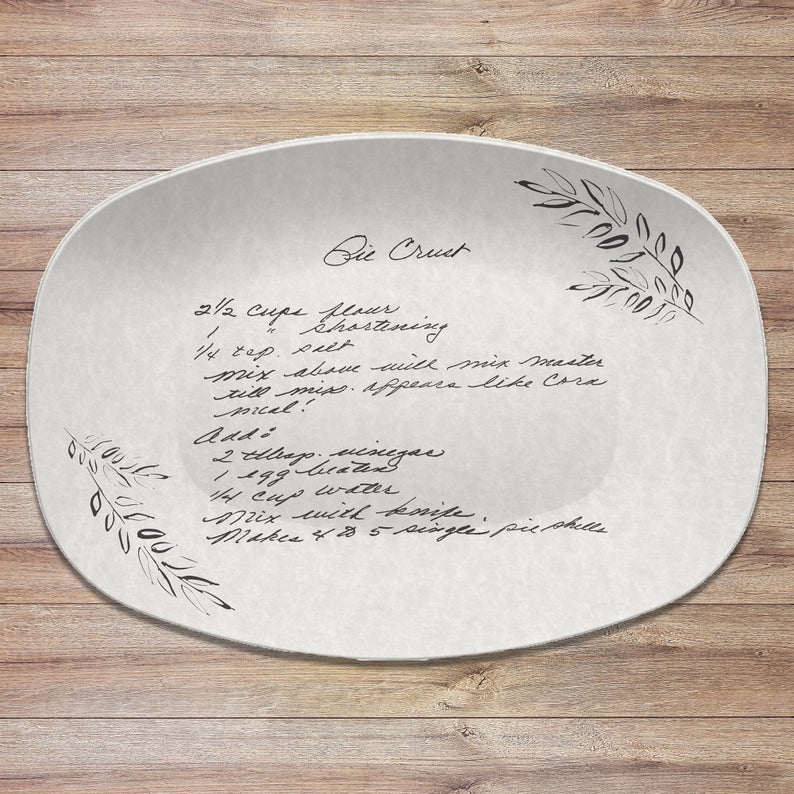 Keepsakes—for You and for Others.
Memorial Keepsakes: At a funeral or memorial, no "favors" are expected, but if you do wish to offer something, it can be such a gift to those attending to have something to take away to keep memories close. You may also want some advice on choosing a fitting sympathy gift.
Consider sharing a cherished recipe on a printed card or gather recipes into a memorial cookbook.
For a sympathy gift to their family, you might print the details of their signature dish or even their favorite restaurant menu on a customized platter to be enjoyed for years to come.
A Note on Choosing a More Uplifting Tribute
You may think that hosting a celebration of life for a food lover could appear frivolous or "too much like a party." But the fact is, if you're honoring someone who loved to gather and share food, wine and good cheer, maybe channeling that spirit into a heartfelt, uplifting remembrance of their joie de vivre can help your healing, too.
Along the way We've heard from families we work with that planning a more uplifting memorial sometimes creates a shift in perspectives. Although the occasion no doubt holds sadness, adding in personal details and even some lightness can create space for memories of how they lived, instead of just marking the sadness of their death.
Our Farewelling Editors are constantly reviewing and curating resources to help you with your planning. We may receive a small commission from any purchases made through the links.