A Legacy Project Helps You Share Your Life with Those Who Love You.
What legacy do you want to leave to influence how future generations remember you? It's common to have the desire to leave something behind for your family, children, and grandchildren. A legacy project can be the perfect solution to tell a story and leave a lasting impression.
What is Your Legacy?
When you find meaning in your life, there is often a yearning to share this wisdom with your loved ones. A legacy project is a way that you can tell your story and communicate lesser-known facts and even deeper life meanings you would like to pass on to family and friends.
Documenting the story of your life is more than writing down the things that happened over the years. A legacy takes this process to a more profound level – painting a picture of the things you lived for and the depth of emotion that surfaced along the way.
You are now at a point where you can see the things that are most important. For many, it's the personal values and the mark left in the community. For others, it's art or literature. But commonly, individuals find the most meaning in the love and relationships they share with friends and family.
What is a Legacy Project?
Even if you don't have clarity about your legacy, creating a legacy project can be a path to help you find significance along your journey. Once you uncover this discovery for yourself, then you will have a beautiful token to leave behind for your loved ones.
A legacy project is a physical creation that shares your personal message. It can involve life events, biography information, personal accomplishments, wisdom and knowledge, philosophy or faith traditions, hopes, and dreams.
As you are proactive in designing legacy projects, be ready for the most important things in life to come to the forefront naturally. You can document a lasting legacy that your family will treasure for years after you are gone.
Choose a medium that speaks to your personality and preferences. For example, you might use images, words, or music–or a combination of multiple modalities. Some legacy projects contain unique pictures and words, while others are compilations from other resources. The purpose is to pass on the things you received in your life in a way that communicates value, meaning, and emotion.
5 Legacy Project Ideas
You can create a legacy project from scratch or choose from various companies that help preserve life memories and messages. Here is a roundup of different styles of legacy projects you might consider: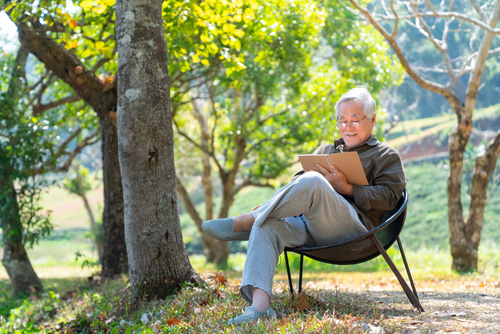 Journaling
Document your life story in the written word. Journaling can be a therapeutic way to work through thoughts and emotions and record these things on paper. Some people connect best with pen on paper. Or you might prefer a digital journal, which can be as simple as writing your story in a word processor or using an online service such as Storyworth.
Here are a few journaling prompts you can use if you are having a hard time finding something to write about:
Document a list of values that are most important to you.
Share significant life accomplishments and why they matter in your experience.
What are your wishes and dreams for the future?
Do you have any life lessons or advice you would like to share with the family?
Write down major life milestones and details about those events.
When you are ready to publish, consider hiring an editor to check for typos and grammatical errors. Then use an at-home printer or self-publishing platform if you'd like to have a book in hand or a digital ebook for distribution. Popular self-publishing services include Amazon, iBooks, Barnes & Noble Press, and Smashwords.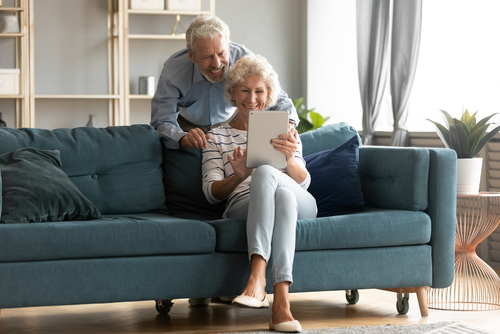 Video Journals
If writing isn't your preference, then tell your story through video. Every laptop, smartphone, and tablet has built-in video recording tools, or if you'd like help with the project, try one of the new online services for recording life stories. These video journals not only capture the story, but you also leave a recording of your voice and facial expressions to capture your personality in the message.
Videos can be short and sweet – just a few minutes retelling a story from your childhood. Or you might plan longer videos sharing in-depth insights you want to record.
Write Letters
A handwritten letter is a treasure that most people will hold on to for years. So take time to write one or two letters each week, then drop them in the mail to family and friends.
These letters can highlight memories you share with that person, express your gratitude, or document anything you feel is noteworthy. Send the letters on significant dates, such as birthdays, anniversaries, or holidays. Or, you might choose to send these letters randomly when you feel inspired to write.
Consider these elements to include in your legacy letters:
Are there specific details that you want people to know about you?
What is the most important message you want to convey?
Is there anything you don't want to leave unsaid?
What memories do you want to document?
Are there important life experiences your loved ones might not know about you?
What are the characteristics or traits that you love about this person?
What advice or life wisdom do you want to share?
Another option is to write the letters and file them in a binder. Then, you can gift the letters in a beautiful presentation when you're ready.
Scrapbooking
Scrapbooking is a fun way to display pictures from your most treasured memories and daily lifestyle. If you like working with your hands, it might be enjoyable to pull out the colored paper, stamps, and other crafty items. Or, there are many low-cost digital scrapbooking tools you can use online. Simply upload your photos and use pre-designed templates to create beautiful displays.
Photo Album
If you don't enjoy the creative side of scrapbooking, then keep it simple with a basic photo album. First, buy a book with spaces to insert the pictures, then choose your preferred photos to store in your album. Another option is to create a digital storage space for all your photos. Organize them by dates, events, or people. Make sure to name the folders and share digital access with your loved ones. You can even use an online service to easily print a beautiful physical album to share with friends and family.
Choosing a Legacy Project
It shouldn't be a stressful experience when you are choosing a legacy project. The goal is to find a method where you can express yourself and share personal insights in a format that fits your preferences.
Sometimes getting started is the hardest part, but don't let that stop you. Pick a legacy project that speaks to you, then dedicate just an hour or two a week to work on it. Over time your legacy will start to take shape, and you'll have a treasure to share with your loved ones that they will cherish for generations to come.
If you have a great idea for a legacy project, share it with our community on Instagram or Facebook and help inspire others!
Our Farewelling Editors are constantly reviewing and curating resources to help you with your planning. We may receive a small commission from any purchases made through the links.