If you're planning a "Fairway to Heaven" sendoff, clearly your dear one was not only passionate about golf, but all that the game represents--elegance, simplicity, comradery, and maybe even a connection with business. The lover of golf is outdoorsy and social, so they no doubt enjoyed the spirit of competition among friends and with themselves, not to mention moments shared afterwards. All of that is what you want to honor.
Mood.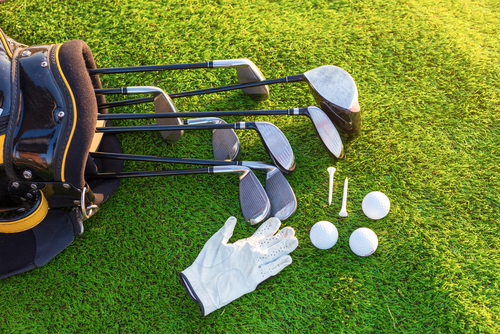 Elegance and a sporting spirit. An early morning gathering with a sumptuous brunch, or an active afternoon followed by cocktails and hors d'oeuvres.
Location.
If your golfer was religious, you might honor them with a religious service followed by a brunch or cocktail reception at their country club or driving range. If the event is a memorial following a cremation, plan a round-robin and/or luncheon at their favorite course.
Decor.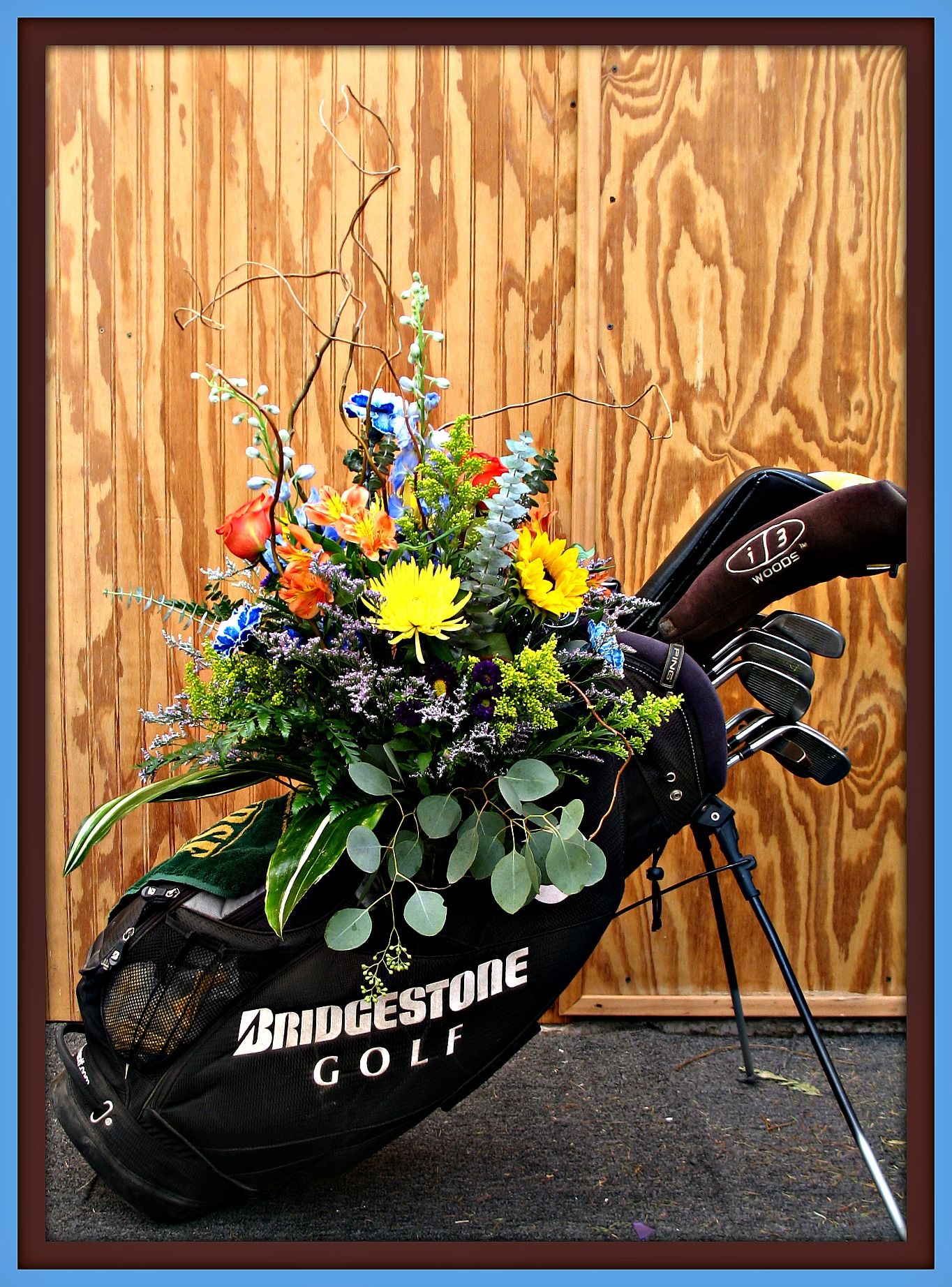 If you want to invoke a lighter spirit, decorate their beloved golf bag or shoes with flowers and display them proudly. If you prefer a more traditional feeling, focus on seasonal flowers or branches in simple vessels.
The Spoken Word.
In speeches and readings, it might be nice to comment on what about golf your loved one appreciated. Was it the tranquility of being in nature? The social aspect? Were they competitive and always looking to challenge others or themselves? Did golfing bring back memories? Sharing these personal details can create connection, so ask those closest--friends and golfing buddies--to share stories.
The Golf Course in the Sky
As eighteen flags flew at half mast, and
Glasses were soberly raised high
The latest member was having a ball
At the golf course in the sky
Freed from the gravity of the situation
The first tee shot soared through space
Bringing a wondrous, beaming smile
To a kind, down to earth face
Surrounded by old club friends
Once thought never to be seen again
The infinity course beckoned ahead
Eighteen holes were for mere mortal men
~Michael Ashby
Comfortless
I found him underneath a tree
"And what is wrong," quoth I,
"That you so solemn seem to be
Under this summer sky?
"All day I've shanked my mashie shot,
My putts rimmed every cup,
I'm doing something I should not;
I think it's looking up."
"Poor man," I said, "'tis very sure
No help for you appears,
The woes you bear I tried to cure
Myself for thirty years.
"And still my mashie shots I shank,
And still I slice the drive,
And with the dubs expect to rank
As long as I'm alive.
"Through time all other griefs my cure,
All other hurts may mend,
The miseries of golf endure:
To them there is no end."
~Edgar A. Guest
Music.
Unlike most other sports, golf is a quiet game. That being said, there are many famous musicians who have created songs in homage to this sport. For example, Bing Crosby's "Straight Down the Middle." Some suggestions are songs like Tom Petty's "Free Falling" or Joe Cocker's "Feeling Alright." While not for everyone, some may appreciate a good laugh with some classic songs that were redone with a golf theme. Some examples are "Love the One You Wiff" by Jake Trout and the Flounders, or "Bohemian Golf Rhapsody," by Nigel Tait.
Accents.
Fill the room not only with their golfing equipment, but also relics from the past. Were there trophies that can be placed in the room? Maybe there is vintage equipment or a high school yearbook with a photo of your loved one on the golf team. Some golfers keep a mini practice putting green in their office; if it's a lighthearted gathering, maybe you could set that up in the space. Consider sharing a digital album or memorial website of pictures and stories that friends and family can access and contribute to for years to come.
Food and Drinks.
"Golf" food and drinks will mean different things to different people. Maybe your loved one's version of a "golf meal" would be a burger at the club after a round. If they were one to enjoy the simple meal with a beer, go ahead and offer that at your reception. Did your golfer have snacks in their bag? Trail mix? Jerky? Protein Bars? Candy? Have baskets of those available. While frowned upon, some have been known to take a flask on the green. Did your loved one? What did they put in it? No matter what food you serve, you can't go wrong offering an "Arnold Palmer" to the group. Named after the famed golfer, this non-alcoholic treat of half lemonade and half iced tea is sure to please all. (For an alcoholic version, you could spike it with vodka. This is known as the "John Daly.")
Activities.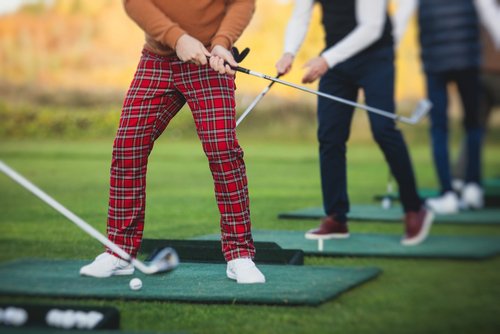 Keepsakes.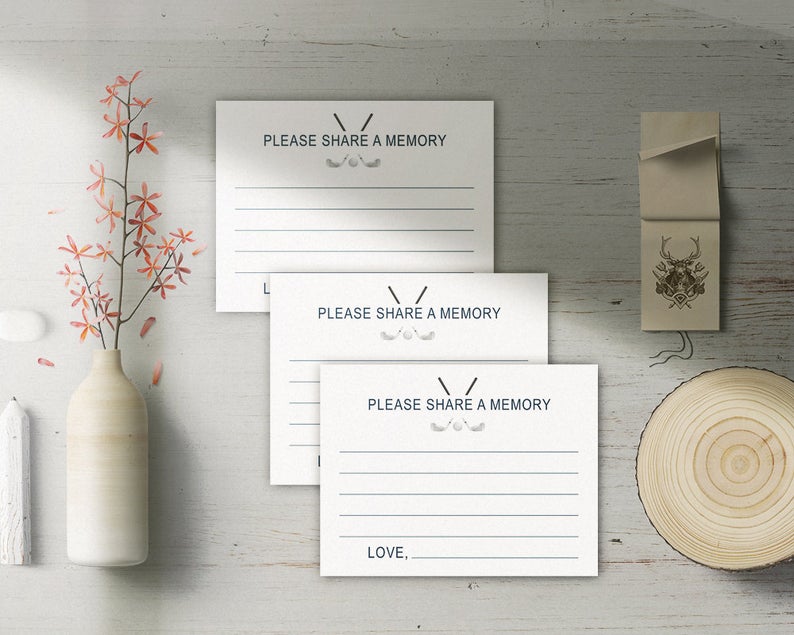 If a golf-inspired memorial was important to your loved one, let us help you honor their values with substance and style.
Our Farewelling Editors are constantly reviewing and curating resources to help you with your planning. We may receive a small commission from any purchases made through the links.