A Glamorous Funeral or Memorial Event--When Only the Best (and Blingy-est) Will Do
Whether you're planning for yourself or someone else, if you're looking to put together a Hollywood-inspired funeral or diva-worthy memorial, chances are you're celebrating someone very special. We know this type of sendoff is not right for everyone, but for that unique individual who channels larger-than-life glamour and style in everything they do, it may be the perfect tribute. Our editors have collected some ideas here to help you create a sparkling celebration filled with bold details.
Mood.
A red carpet memorial takes its design cues from the drama and extravagance of Hollywood. Chances are this will be a larger celebration of life, with a service followed by a reception with food and drinks. Colors, flavors and details will be bold and beautiful.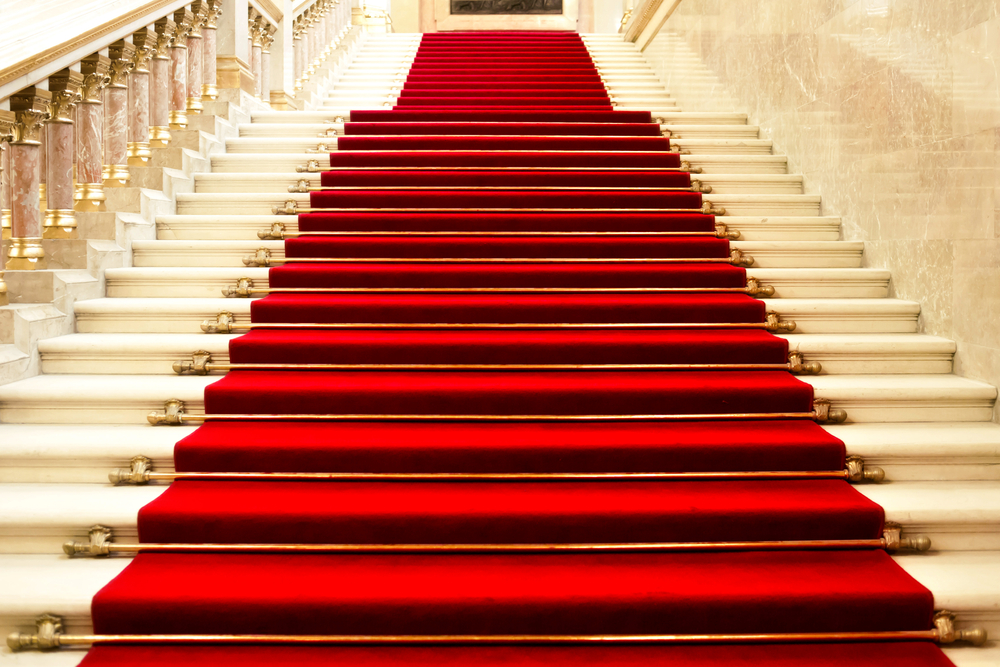 Location.
Whether there will be a funeral with a burial service or simply a later memorial event (for example if your loved one has already been buried or cremated), a diva-worthy tribute will likely take place in an elegant indoor venue or more formal outdoor setting. There may be a church service or a visitation in a funeral home, accompanied by a celebration with music and food to follow. Here are some examples of locations for a red carpet memorial service or funeral:
Modern or Historic Church
Boutique Hotel
Movie Theater
Live Theater (think Broadway!)
Chic Rooftop
Glamorous Restaurant
Nightclub
Their Favorite Destination City or Resort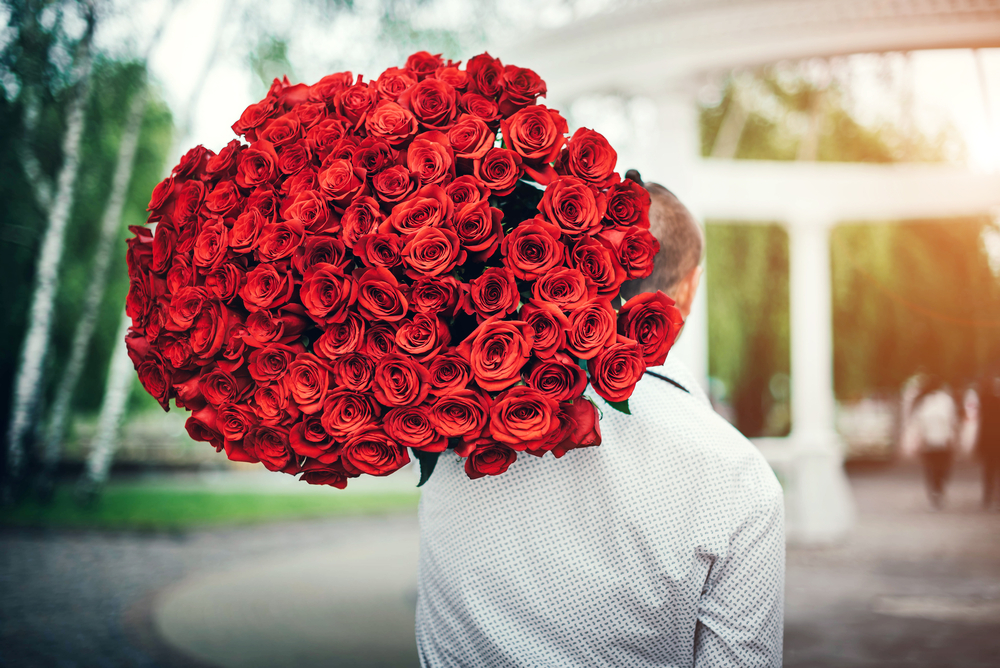 Decor.
If they've told you what they want, follow their instructions lovingly, even if those guidelines feel over-the-top to you. If you are planning without instructions, think of either the vintage "Silver Screen" era of gold and silver and black and white photos and big bouquets of roses; or for a more modern red carpet theme at a memorial, look to awards shows and premiers for inspiration. Start with a velvet rope, an actual red carpet runner, glamorous flowers in golden urns, gorgeous photos of the one you're honoring, and of course, lots of sparkly details.
The Spoken Word.
Choose readings that pull from movies or celebrities (or even opera divas or pop musicians) that were important to the person you're honoring, whether more spiritual or simply meditative. Here are some examples, but you can find many more, along with music and mood boards, in our Toolkit.
Jesus Promised Me a Home Over There
There's a place in heaven prepared for me
When the toils of this life is over
Where the saints are clothed in white
Before the throne singing praises forever, forever more
In my Father's house there are mansions bright
If He said, then I know, I know it's true, yeah
There's a place for me beyond, beyond the sky
Brothers and sisters there is one for you
Jesus, He promised me a home over there
Jesus promised me a home over there
No more sickness, sorrow, pain or care
He promised, me a home over there
Jesus promised me a home over there
Jesus promised me a home over there
No more sickness or sorrow, pain or care
Jesus promised me a home over there
~Jennifer Hudson
You Only Live Once
You only live once, but if you do it right, once is enough.
~Mae West
Sound and Music.
Music is essential for a red carpet funeral. To open and close a ceremony or a moment, consider trumpets, a harp, or an amazing recording of one of your loved one's favorite songs. Here are a few suggestions:
"I Will Always Love You," Whitney Houston (or the original Dolly Parton version)
"Do You Believe in Life After Love," Cher
"When You Believe," Whitney Houston and Mariah Carey
"Wind Beneath My Wings," Bette Midler
"Climbing Higher Mountains," Aretha Franklin
Also, if you'll have a big group, don't forget to think about a microphone to help amplify the sound for speeches and readings. Anything over about twenty people can get dicey without amplification.
Accents.
Feature your star at their best with large format photos that show their style and personality.
Also, don't forget the dress code. A red carpet farewelling should include instructions on what to wear! Black tie? Gucci? Grammy chic? Sequins and stilettos?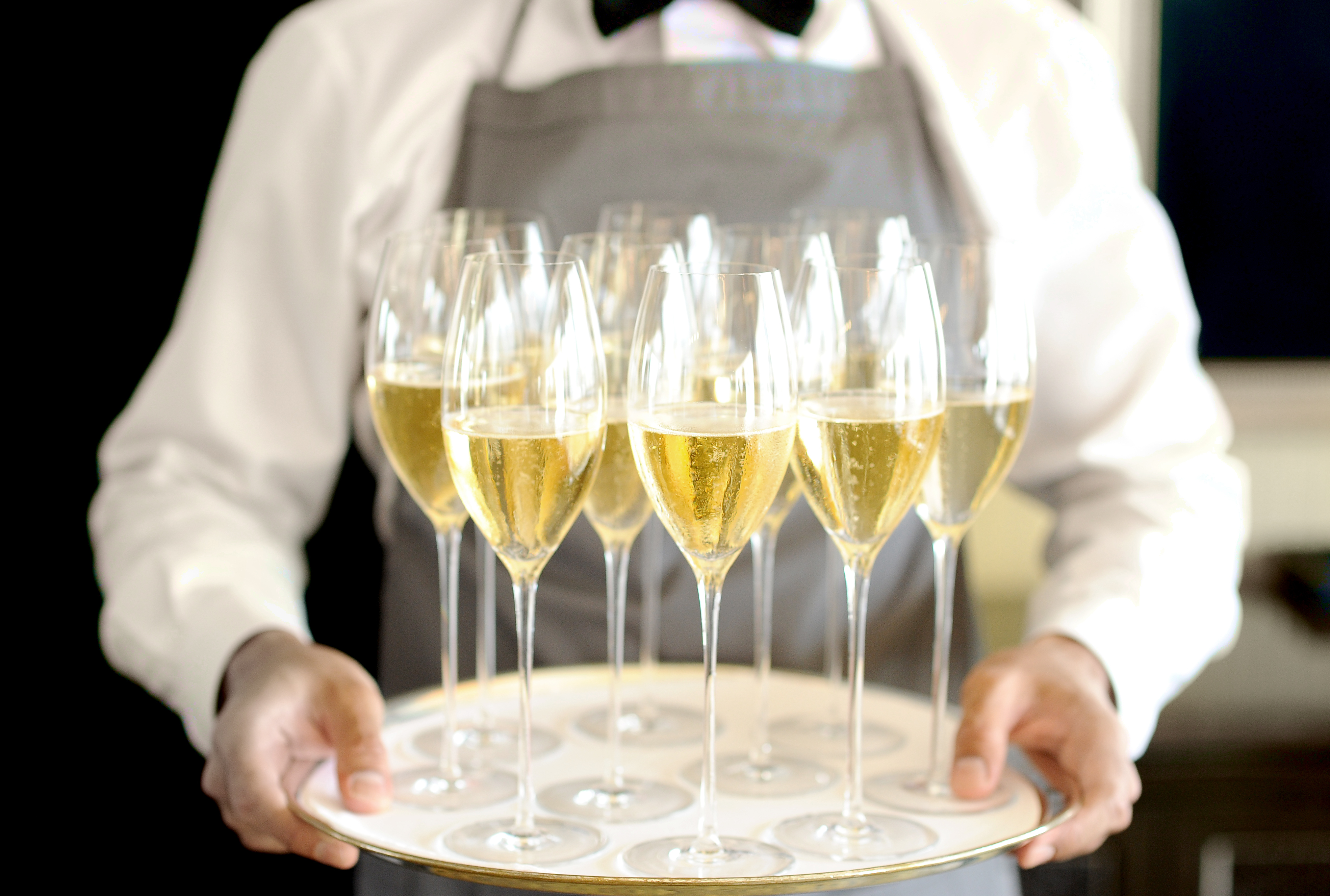 Food and Drinks.
Champagne is perfect for a red carpet memorial, but so are signature cocktails like Cosmopolitans, Martinis, or their favorite tequila. The key is to toast to your special person in a way they would love.
For food, elegant hors d'oeuvres work well in a cocktail format, or if you'll have a sit-down meal, go all out with their favorites. A Mimosa Brunch, a Tuscan Dinner, a King Crab Feast, a Caviar Bar or a Blowout BBQ--what feels right? You might even add a fanciful cake or an over-the-top candy bar with treats from this iconic store.
Activities.
1. Set the tone for a Hollywood-inspired memorial with a personalized backdrop for glamorous photos at the entrance to the event (PR folks call this a "step and repeat"). Print the backdrop with photos of the person you're honoring and hire a photographer to capture attendees as they arrive.
2. During the service or reception, hand out awards to people who were special in the life of the one you're honoring. A lifelong friend, a caregiver, a neighbor who cooked meals--acknowledging community is a meaningful way to create connection and healing.
3. Host a karaoke hour at the reception, where the only songs on the playlist are the favorites of your loved one. Encourage everyone to sing along in memory.
Keepsakes―for Others and for You.
Keepsake Favors to Keep their Memory Alive. A personalized message bracelet or this gold angel wing keychain makes a lovely gift for close friends.
Special Keepsakes. Your diva was a gem. Remember them with a truly one-of-a-kind, heirloom memorial diamond.
Our Farewelling Editors are constantly reviewing and curating resources to help you with your planning. We may receive a small commission from any purchases made through the links.