When you want to turn on Netflix and relax, it's hard if the loss of a loved one is on your mind. As you are flipping through available titles, does everything feel too shallow for your current emotions?
Watching death movies might be timely for this chapter in life. You can relate to the characters and storyline since the movies about grief tie in with your current experiences.
This curated list of movies about dying depicts the various emotional struggles we all face around the topics of grief, dying, and loss. Watching the films can be a light way to work through the heavy feelings you are processing.
So, grab some popcorn, a box of tissues, and your favorite soda. Here are our top picks of movies about death:
Romance Movies about Death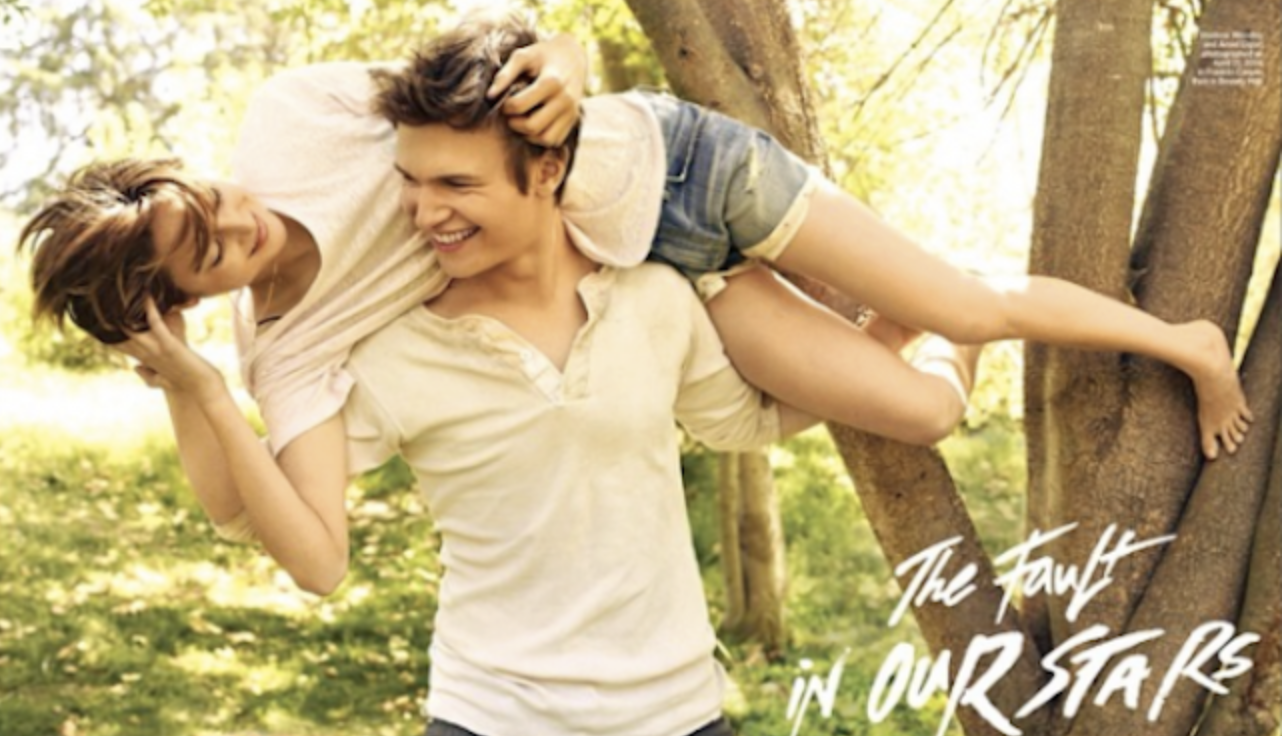 Not every love story ends with happily ever after. Some movies about dying build up the emotions of love and connection, then leave a lasting impression with the death of a character. These romance movies will warm your heart and make you cry every time:
Ghost (1990)
This thriller focuses on the story of a young woman in danger, while the ghost of her murdered husband recruits a psychic to help him save her.
"It's amazing, Molly. The love inside, you take it with you." -Sam
A Walk to Remember (2002)
Jamie is unlike other high school girls because she is battling Leukemia. She unexpectedly falls in love with Landon, and they blast off on a whirlwind romance.
"Love is like the wind, you can't see it, but you can feel it." -Landon
Meet Joe Black (1998)
Bill is about to turn 65 when Death visits him in the form of a young man named Joe Black. They make a deal to let Bill live a few extra days while Death gets to discover what it's like to be alive.
"I can't believe you people. I come for you, and you want to stay, I let you stay and you want to go." -Joe Black
P.S. I Love You (2007)
A husband dies, leaving behind letters for his wife starting on her 30th birthday. Each letter helps to ease her mourning and encourages her to move on with life. (Pictured at top of article)
Charlie St. Cloud (2010)
A senior's plans come to a halt after his little brother passes away. He meets with his brother's ghost every morning to play catch. Finally, he has to decide if he wants to move on or be stuck in the past.
Elizabethtown (2005)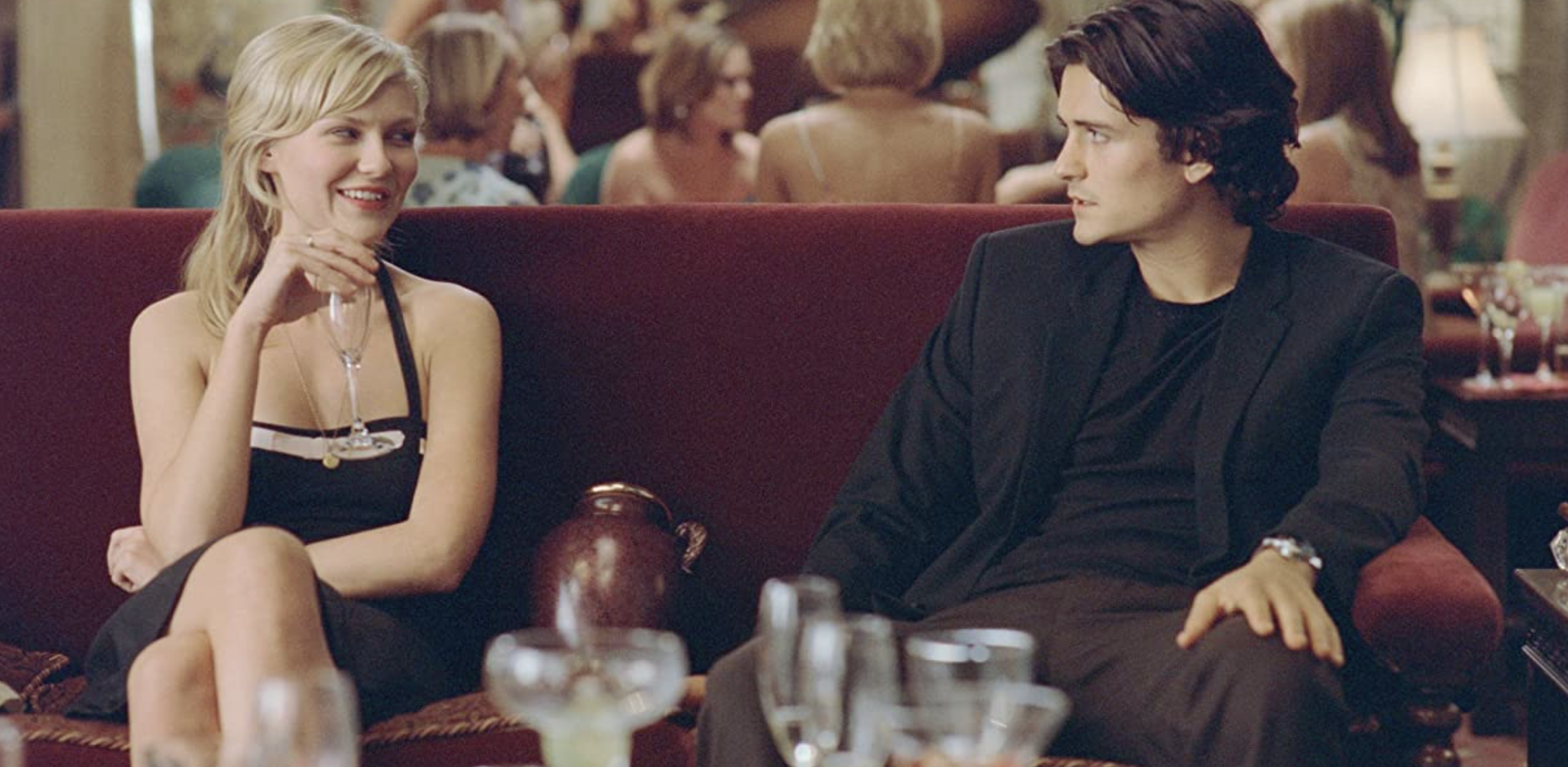 A young man returns to Kentucky for his father's memorial service and amid family hijinx, falls for a beautiful, quirky flight attendant.
The Fault in Our Stars (2014)
Two young teens with cancer meet and fall in love. They adventure together and achieve their dreams. Life can be short, but these lovebirds make the most of it.
"There are infinite numbers between 0 and 1. There's .1 and .12 and .112 and an infinite collection of others. Of course, there is a bigger infinite set of numbers between 0 and 2, or between 0 and a million. Some infinities are bigger than other infinities. A writer we used to like taught us that. There are days, many of them, when I resent the size of my unbounded set. I want more numbers than I'm likely to get, and God, I want more numbers for Augustus Waters than he got. But, Gus, my love, I cannot tell you how thankful I am for our little infinity. I wouldn't trade it for the world. You gave me a forever within the numbered days, and I'm grateful." – Hazel Grace
Heaven Can Wait (1978)
A star quarterback dies in a car accident and finds out in heaven that the accident was a mistake… he has many more years to live. He goes back to earth in another man's body and learns what's really important in his second chance at life.
We Bought a Zoo (2011)
After his wife's sudden death, a man moves his family to a wildlife park. He and the caretaker form a bond as they rebuild the zoo.
Drama Movies about Death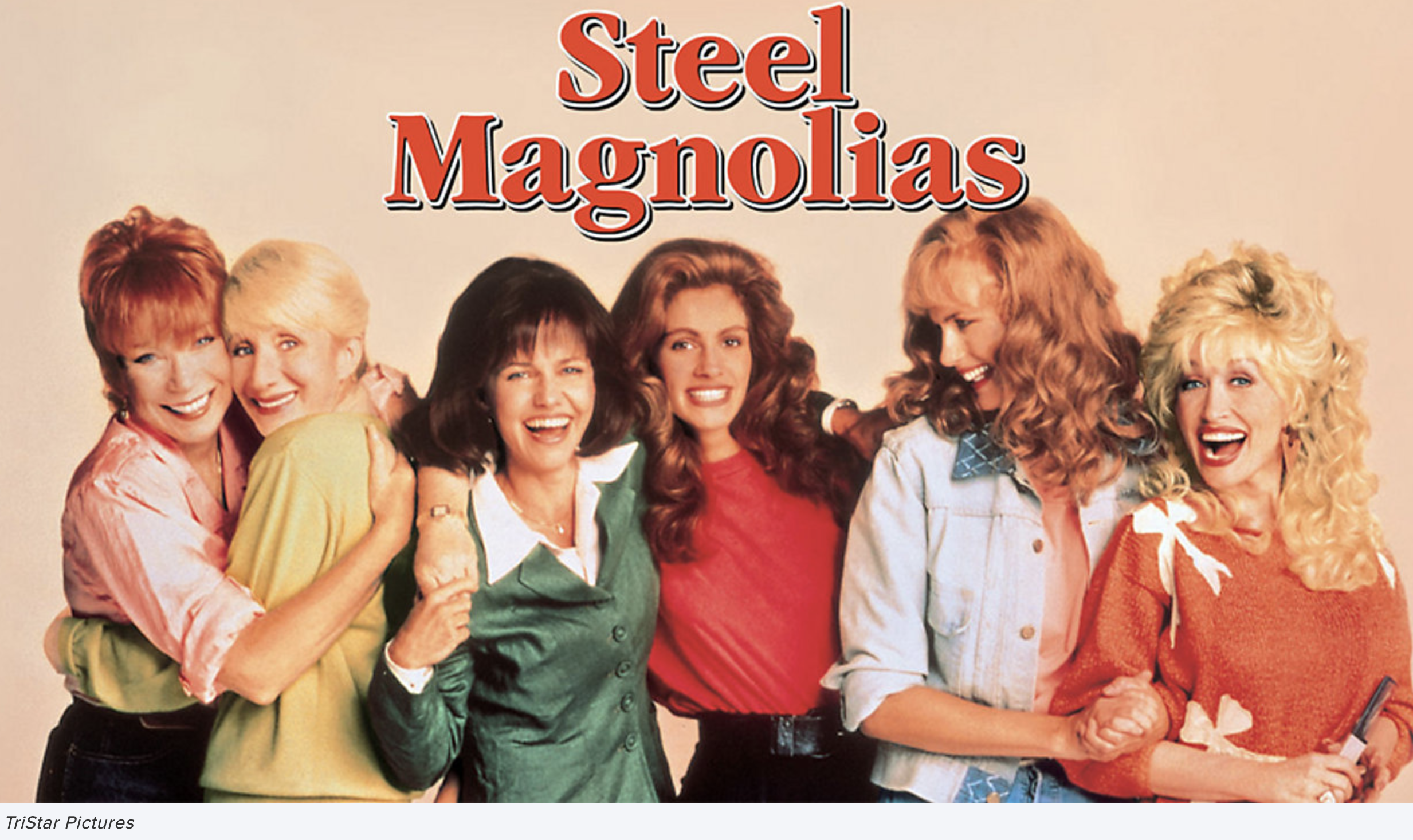 Death fits well in a dramatic plot, adding to the intensity of the other story lines in the movie. These are some of the top drama movies that will tie in the emotional story lines from start the finish:
Marley and Me (2008)
John and Jenny adopt a puppy to try their hand at caretaking before having children. The dog, Marley, is a cherished member of the family through ups and downs. The family stays by Marley's side when he eventually reaches the end of his life.
"You know how we're always saying what a pain you are, you're the world's worst dog, don't believe it, don't believe it for one minute because you know we couldn't find a better dog, I love you, more than anything, you're a great dog, I love you." - John Grogan
Field of Dreams (1989)
A man, inspired by his late father, turns his cornfield into a baseball field. In the process, he feels closer to the memories of his father. The movie about grief is a remarkable ode to America's favorite pastime: baseball.
"You know we just don't recognize the most significant moments of our lives while they're happening. Back then I thought, well, there'll be other days. I didn't realize that that was the only day." – Dr. Archibald "Moonlight" Graham
Me and Earl and The Dying Girl (2015)
Greg and Earl are high schoolers who make parodies of classic films. Their lives change forever when they meet a new friend who has a recent cancer diagnosis.
The Lovely Bones (2009)
A teenage girl, who was murdered, watches from heaven as her family and friends navigate life and move past her death.
"These were the lovely bones that had grown around my absence: the connections-sometimes tenuous, sometimes made at great cost, but often magnificent-that happened after I was gone. And I began to see things in a way that let me hold the world without me in it. The events that my death wrought were merely the bones of a body that would become whole at some unpredictable time in the future. The price of what I came to see as this miraculous body had been my life." -Susie
The Descendants (2011)
Matt and his family live in Hawaii when his wife is in a coma after a terrible accident. Matt struggles with the decision on whether to end his wife's life support, while raising his daughters and juggling family demands.
Bridge to Terabithia (2007)
Two young friends create an imaginary kingdom for themselves, using the forest they access by swinging on a rope as their inspiration. When Leslie dies in an accident, Jesse is left to grapple with her death.
"She had tricked him. She had made him leave his old self behind and come into her world, and then before he was really at home in it but too late to go back, she had left him stranded there--like an astronaut wandering about on the moon. Alone." -Katherine Paterson
The Bucket List (2007)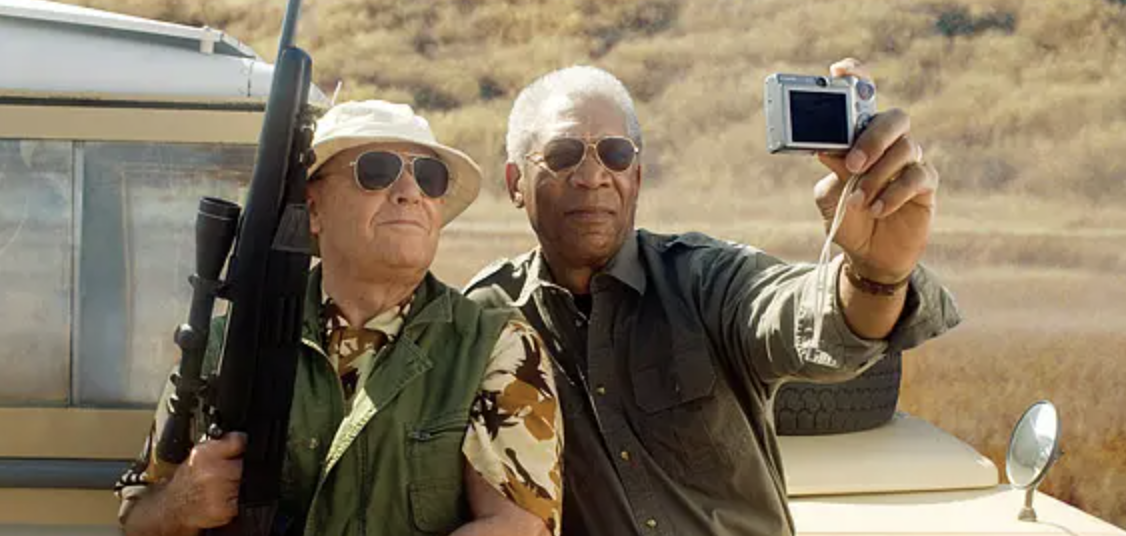 Two men nearing the end of their lives find themselves in the same hospital room. After creating a list of things to achieve before death, they leave the hospital against the doctor's orders and set out to fulfill the items on their bucket lists.
My Sister's Keeper (2009)
Anna was born for the purpose of being a bone marrow donor for her terminally ill sister. While her sister's life is undoubtedly prolonged because of Anna, the countless surgeries and treatments lead Anna to seek emancipation from the family.
"Sometimes I wonder what would have happened if Kate had been healthy, I'd probably still be up in heaven or wherever, waiting to be attached to a body down here on earth, but coincidence or not, I'm here." - Anna Fitzgerald
The Sixth Sense (1999)
This psychological thriller tells the story of a child psychologist who works with a young boy patient who can see the dead. They form a bond and work together to help each other.
"I know what I want: I want to be able to talk to my wife again. The way we used to talk to each other. Like there's no one else in the world except us." – Dr. Malcolm Crowe
Steel Magnolias (1989)
Shelby prepares her wedding, surrounded by her mother and family friends. Shelby's illness takes them through ups and downs together. Their world shatters as Shelby's illness leads to death.
"I just sat there. I just held Shelby's hand. There was no noise, no tremble, just peace. Oh god. I realize as a woman how lucky I am. I was there when that wonderful creature drifted into my life and I was there when she drifted out. It was the most precious moment of my life." – M'Lynn
Stand By Me (1986)
Four boys travel to look for the dead body of a stranger who was in an accident nearby. Along the way, they encounter danger and setbacks that bond them together, helping them reevaluate their individual lives.
Now and Then (1995)
Four women reunite as adults and reminisce on a pivotal summer in their friendship. That summer, the girls helped Roberta overcome her mother's death, and they also set off to uncover the mystery of an unsolved death in the town.
My Girl (1991)
11-year-old Vada has an obsession with death, and for good reasons - her mother died during childbirth, and her father runs a funeral service from their home. After her best friend Thomas J dies suddenly, Vada works through her fascination with death in a healthy way.
"I'm not asking you to stop caring for those people. But life isn't just death, Harry. Don't ignore the living... especially your daughter..." – Shelly
The Big Chill (1983)
A group of longtime friends meets together for the funeral after a friend commits suicide. They discuss unresolved issues with one another and the deceased.
This Is Where I Leave You (2014)
After their father's death, four siblings come together and stay with their mother for a week. They analyze all of their failed relationships, reminisce, and learn about each other more deeply.
Extremely Loud and Incredibly Close (2011)
After his father dies in the September 11th attacks, a 9-year-old boy discovers his father's key. He goes on a journey through New York to find closure concerning his father's death.
"So many people enter and leave your life! Hundreds of thousands of people! You have to keep the door open so they can come in! But it also means you have to let them go!" – Mr. Black
Final Destination (2000)
After receiving a premonition they will die in a mass-casualty event, a teenager changes their course to avoid the event. The main character and other people who avoided the accident still die anyway, in random, unrelated ways.
Funny Movies about Death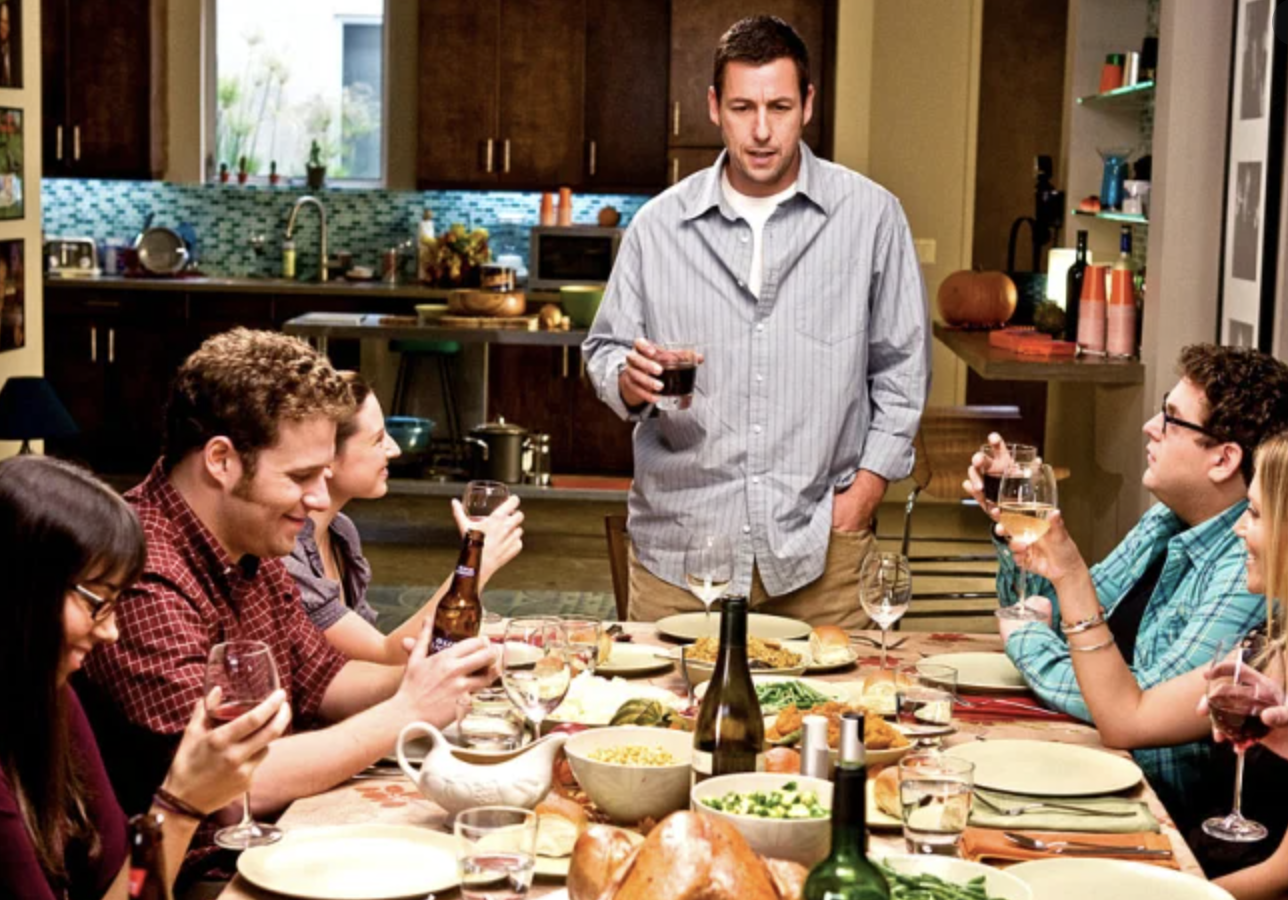 Lighten the mood by infusing a bit of comedy into a story of loss. These funny movies about death bring perspective to the grief by adding a few chuckles into your movie watching experience.
Beetlejuice (1988)
A couple who recently died in a car accident is unable to leave their home, and they try to scare off the new tenants. Their hijinks attract Beetlejuice, a lively spirit who tries to help.
Funny People (2009)
A comic, George, receives a fatal disease diagnosis and chooses to mentor a struggling comedian. When George's illness goes into remission, he has a chance to evaluate what's really important in life.
Death at a Funeral (2010)
A series of mishaps occur as a son tries to plan the funeral of his deceased father. Family drama and a stranger with a big secret threaten to ruin the funeral altogether.
Children Movies about Death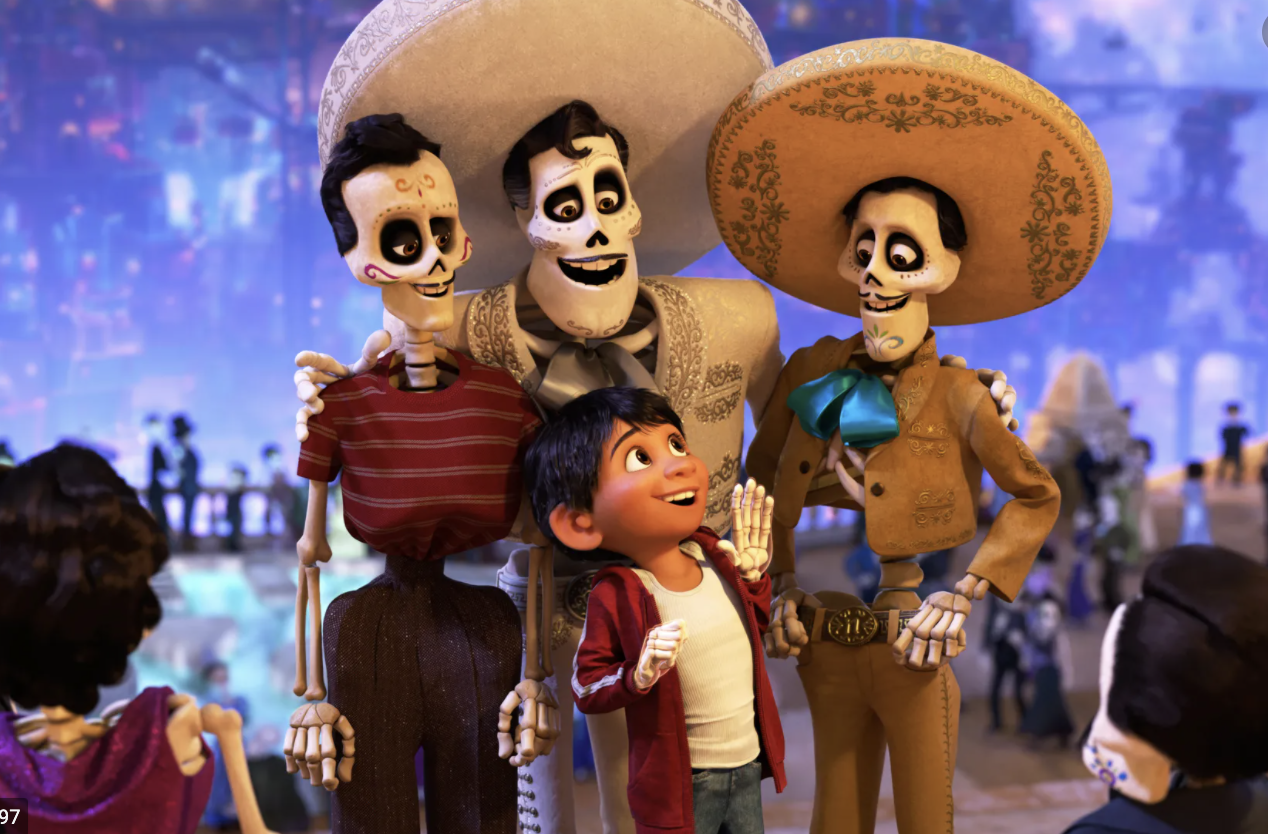 Children's movies can teach important principles about death, using bright colors and fun music that keep people of all ages engaged in the story. Adults and children can enjoy these children's movies about death:
Soul (2020)
After landing the gig of a lifetime, a New York jazz pianist suddenly finds himself trapped in a strange land between Earth and the afterlife.
"You know, lost souls are not that different from those in the zone. The zone is enjoyable, but when that joy becomes an obsession, one becomes disconnected from life." – Moonwind
Coco (2017)
Miguel travels to the Land of the Dead to seek permission to break his family's generations-long ban on music. In this creative musical, he meets Hector, and together they help each other achieve their goals.
"Know that I'm with you
The only way that I can be
Until you're in my arms again
Remember me" -Hector
This list of movies about death isn't comprehensive – but it gives you a wide selection of stories if you are looking for films about grief and loss.