2020: A Year of Great Loss
This has been a year of such widespread grief and so many difficulties for all of us. Hundreds of thousands have died from COVID-19, and others have died from the wide variety of causes that take away our loved ones each year. While it's impossible to capture every beautiful life here, we've put together a short tribute to some of the notable people who've left us in 2020.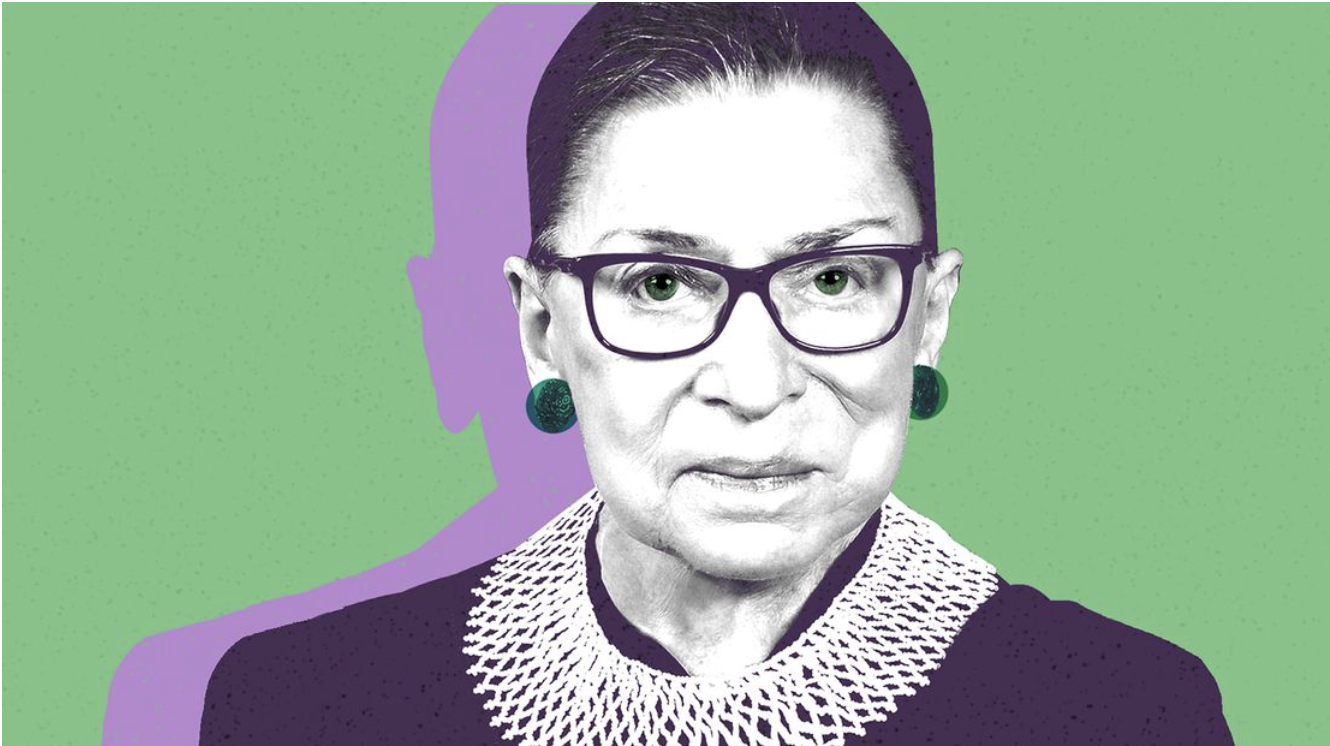 Justice Ruth Bader Ginsburg March 15, 1933-September 19, 2020
Pioneering woman. Harvard Law School superstar. Champion of women's rights and Supreme Court Justice. 3-time cancer survivor. Workaholic and octogenarian workout enthusiast. All-around badass. What can't we say about this exceptional sheroe? She led an uncompromising life of service, and her passion for her work shone brightly through all she accomplished, even more impressive considering the era in which she was born. She died of complications from cancer.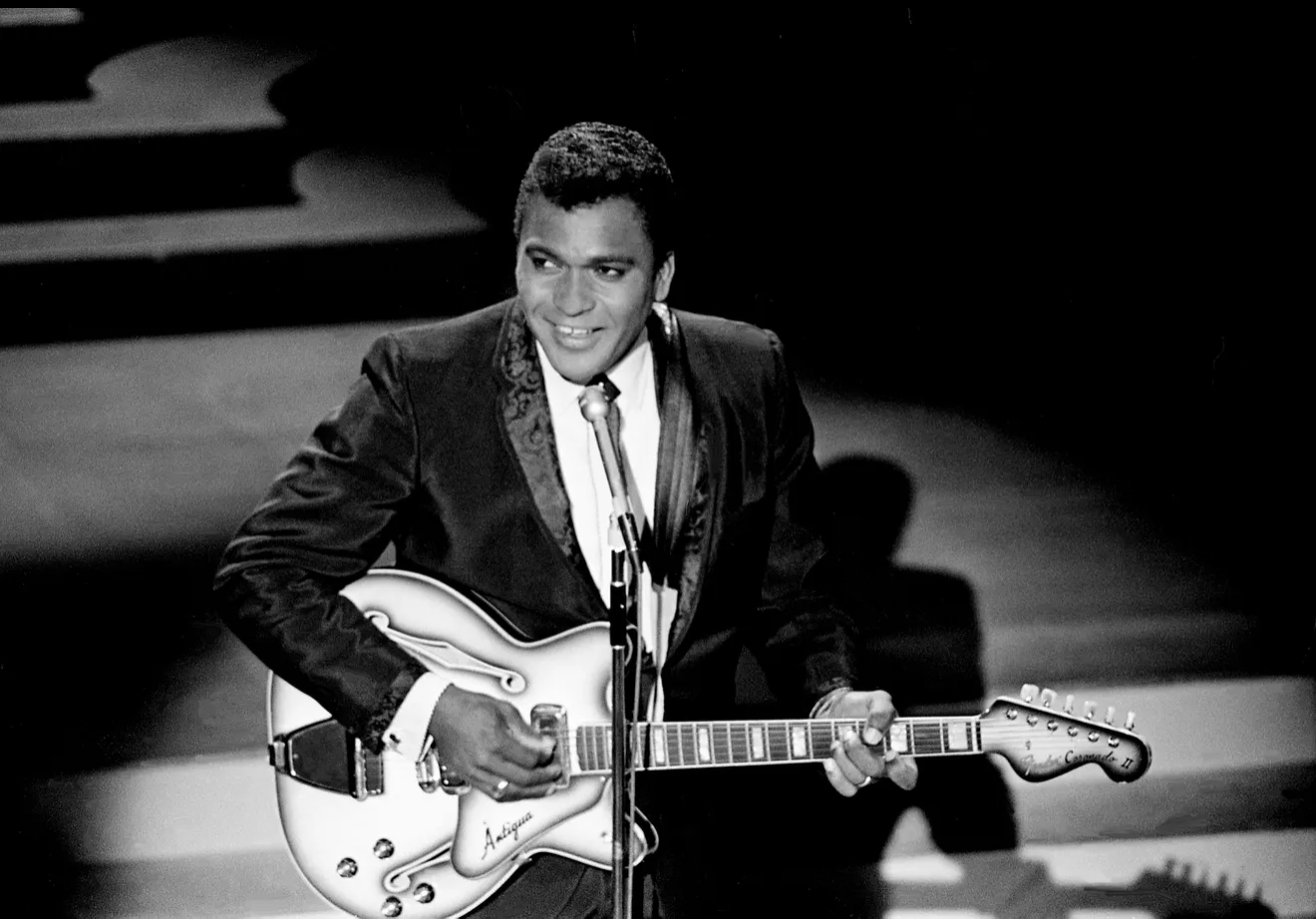 Charley Pride, Country Music's first Black Icon March 18, 1934-December 12, 2020
This trailblazing singer hailed from a sharecropping family in Mississippi and found his calling in country music. He started with a $10 guitar he ordered from a catalog, then catapulted to the top of the charts, struggling at first to find acceptance from white audiences. But his perseverance paid off--with over 500 songs in his own music catalog (and three Grammys) he became a member of the Grand Ole Opry and the first Black inductee into the Country Music Hall of Fame, and received many other honors in a more than five-decade career. He died of COVID-19-related causes.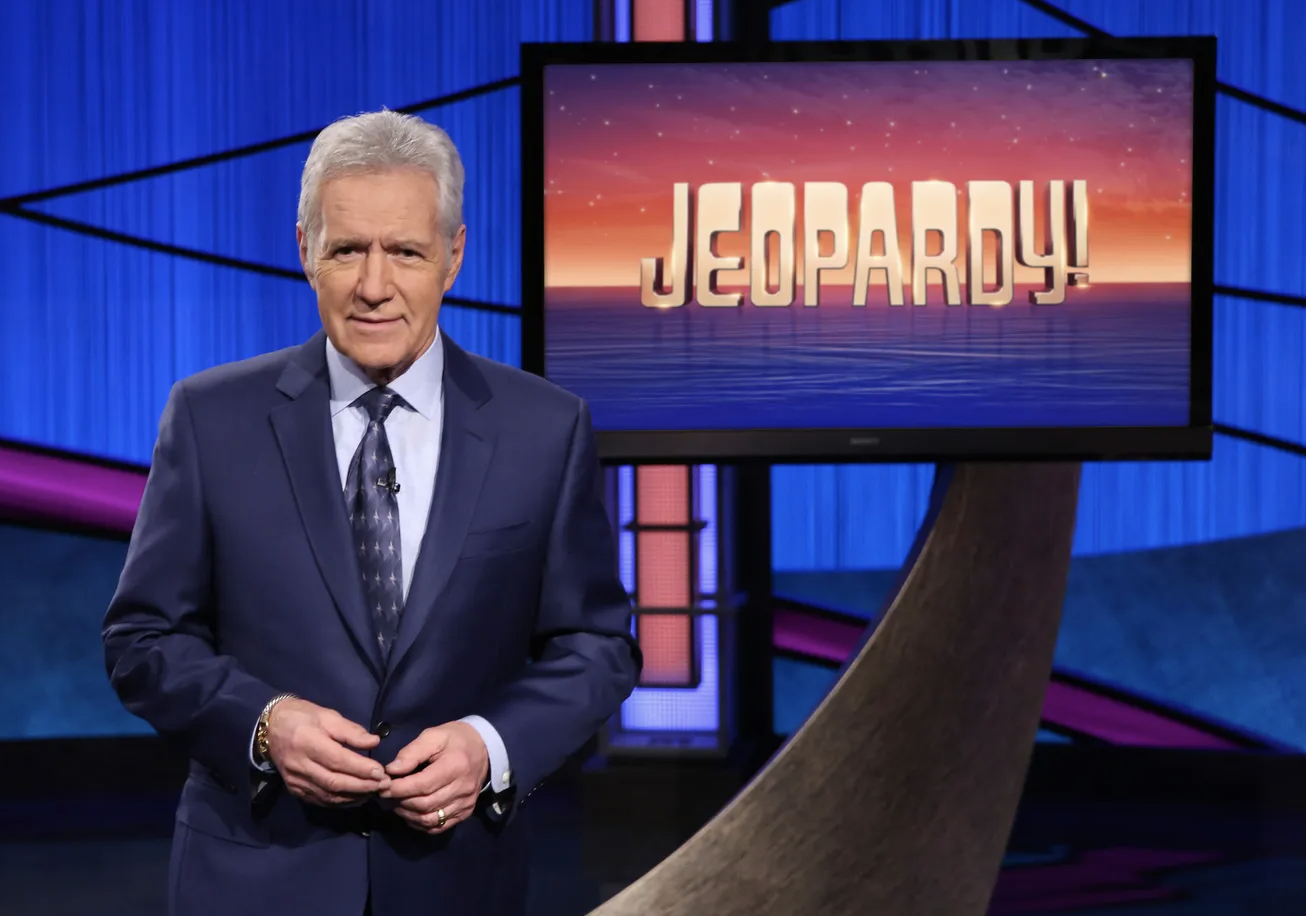 Alex Trebek, Legendary Jeopardy Host July 22, 1940-November 8, 2020
Probably the world's most well known game show host, Trebek was known for his unflappable nature and his long career. He hosted 36 seasons of Jeopardy, along with a number of other game shows. Canadian by birth, he became a U.S. Citizen and won seven Daytime Emmy awards for his work as Questioner-in-Chief. He died after a long battle with pancreatic cancer.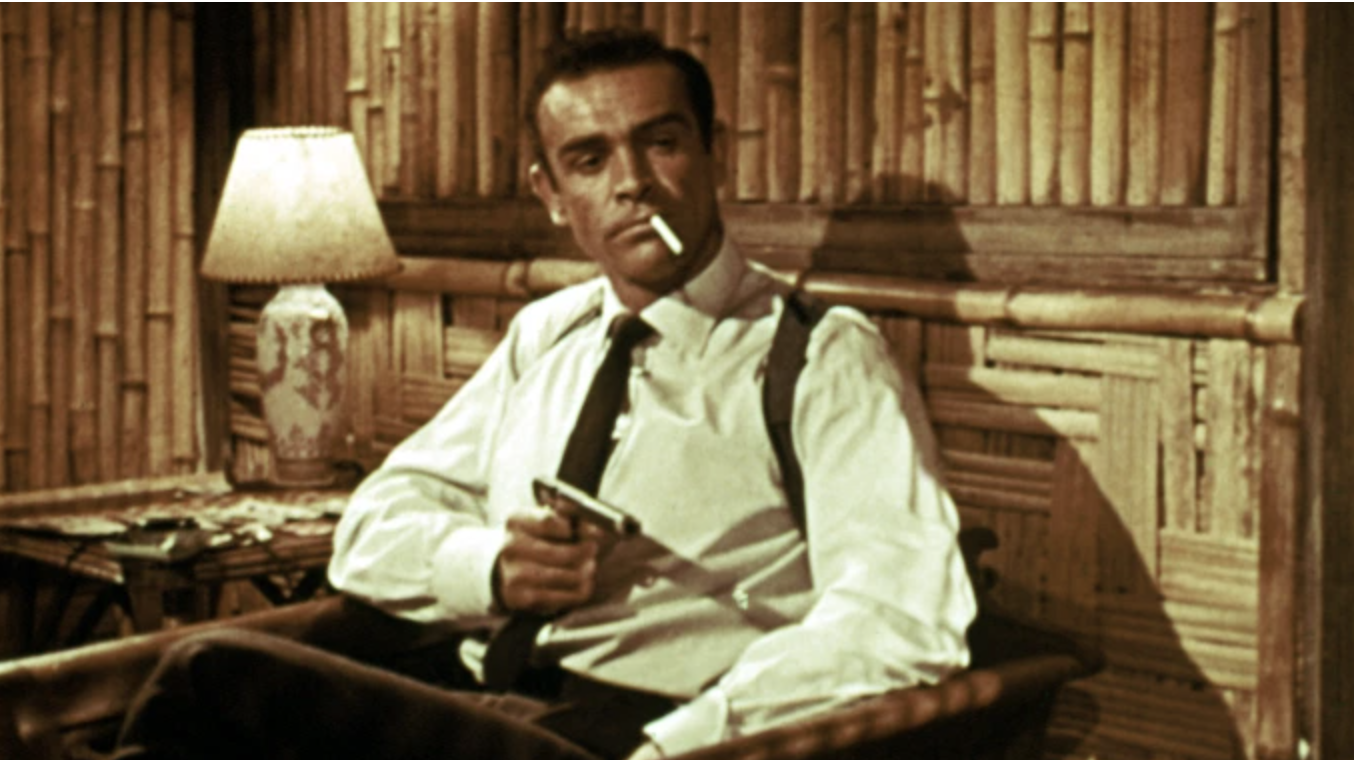 Sean Connery, Originator of the James Bond Role August 25, 1930-October 31, 2020
Scottish-born, this mega-star was the first actor (and some would say favorite) to play the role of sexy super spy James Bond. He had a rich and diverse filmography, and a reputation as a hard bargainer. But he started out having some pretty odd jobs, including a stint as a coffin polisher! He died peacefully in his sleep on Halloween in the Bahamas, reportedly from complications of pneumonia.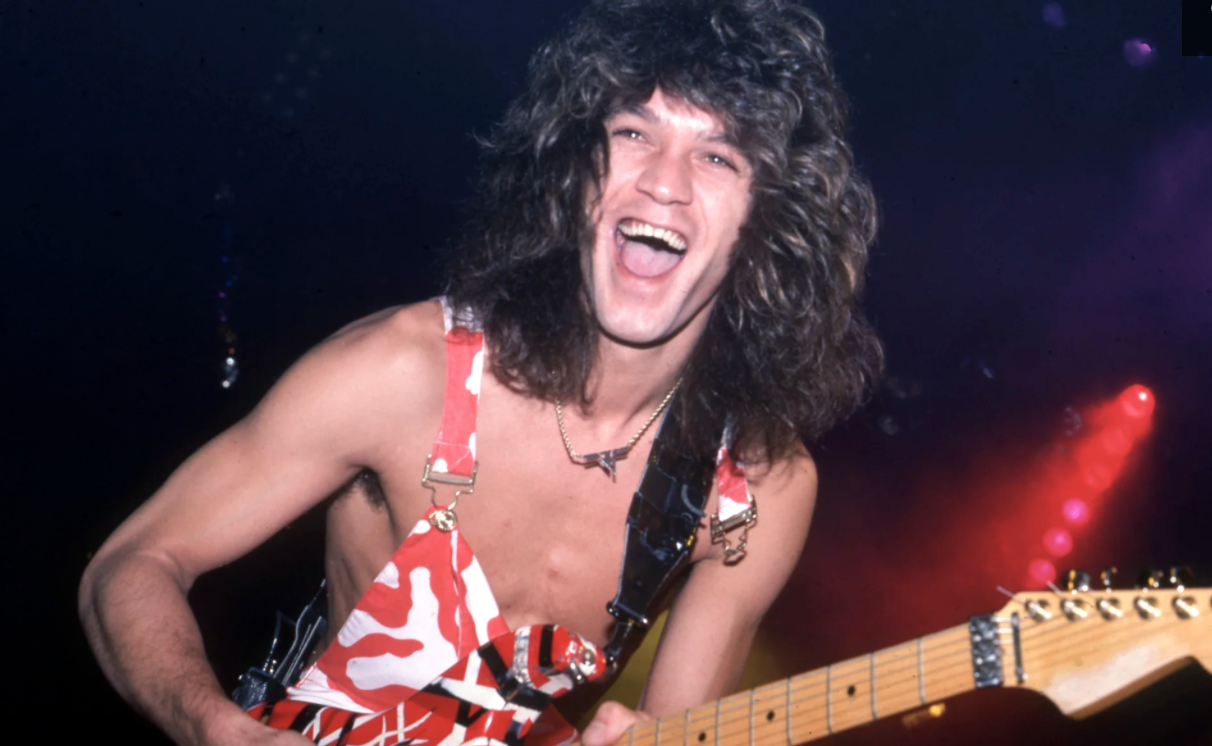 Eddie Van Halen, Rock God January 26, 1955-October 6, 2020
Flamboyant rockstar with roots in the Netherlands. Virtuosic guitarist and founding member of his namesake band, Van Halen. Guitar World Magazine put him at position #1 on their list of the Top 100 Guitarists of All Time, and anyone who ever saw him perform live would agree. He died of throat cancer this year, but the 80 million-plus albums he's sold will assure that his legacy keeps rocking it well into the future.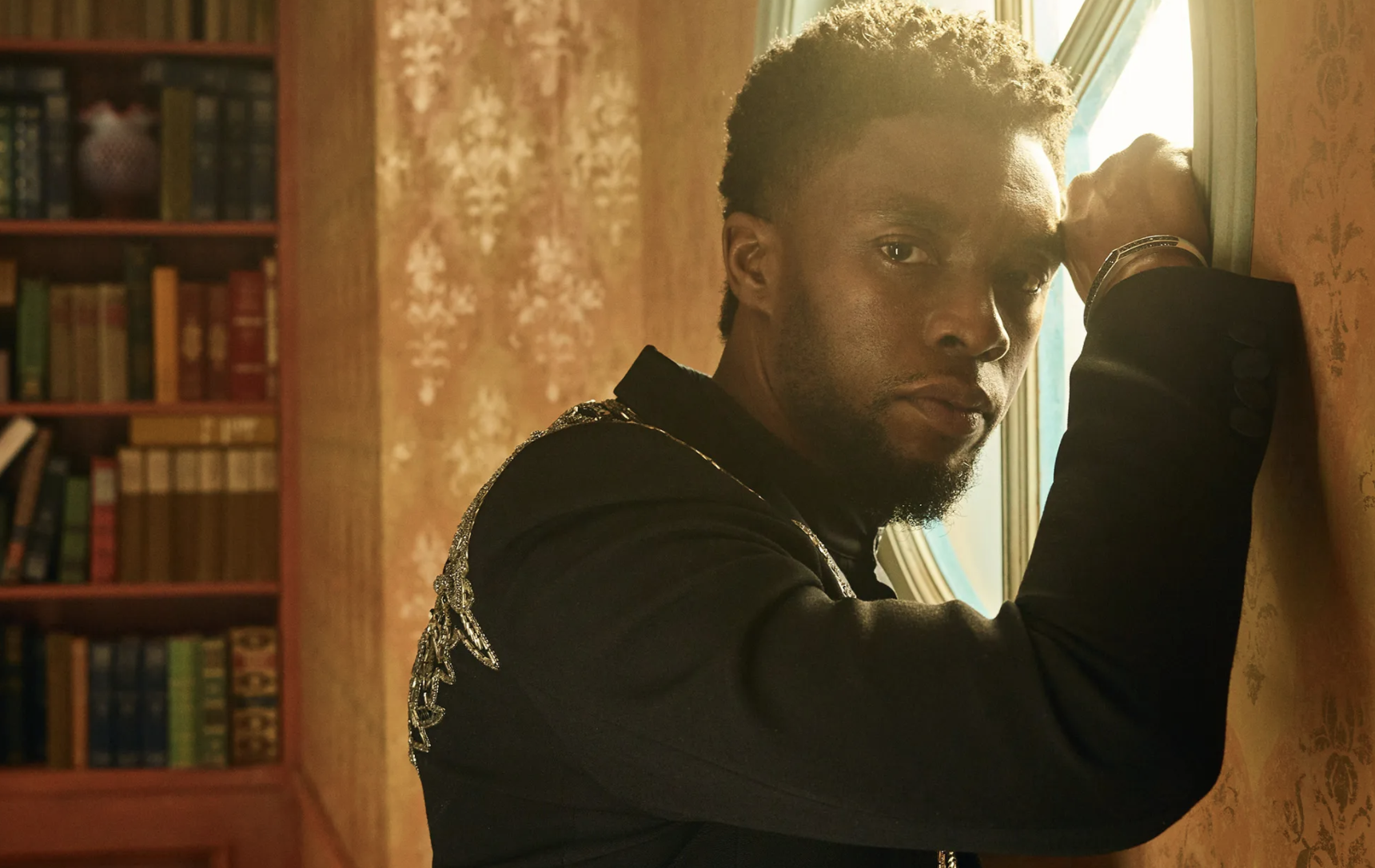 Chadwick Boseman, Rising Hero of the Cinema November 29, 1976-August 28, 2020
The whole world was shocked to find out that this young leading actor of his generation was fighting colon cancer, a battle he would tragically lose this year, but not before bringing to cinematic life a stunning array of heroes, with roles as King 'Tchalla in Black Panther, Supreme Court Justice Thurgood Marshall in Marshall, and legendary baseball icon Jackie Robinson in 42. Rising from humble beginnings, this brilliant performer achieved legendary status himself despite his death at just 43 years old, and his roles will inspire and entertain generations to come.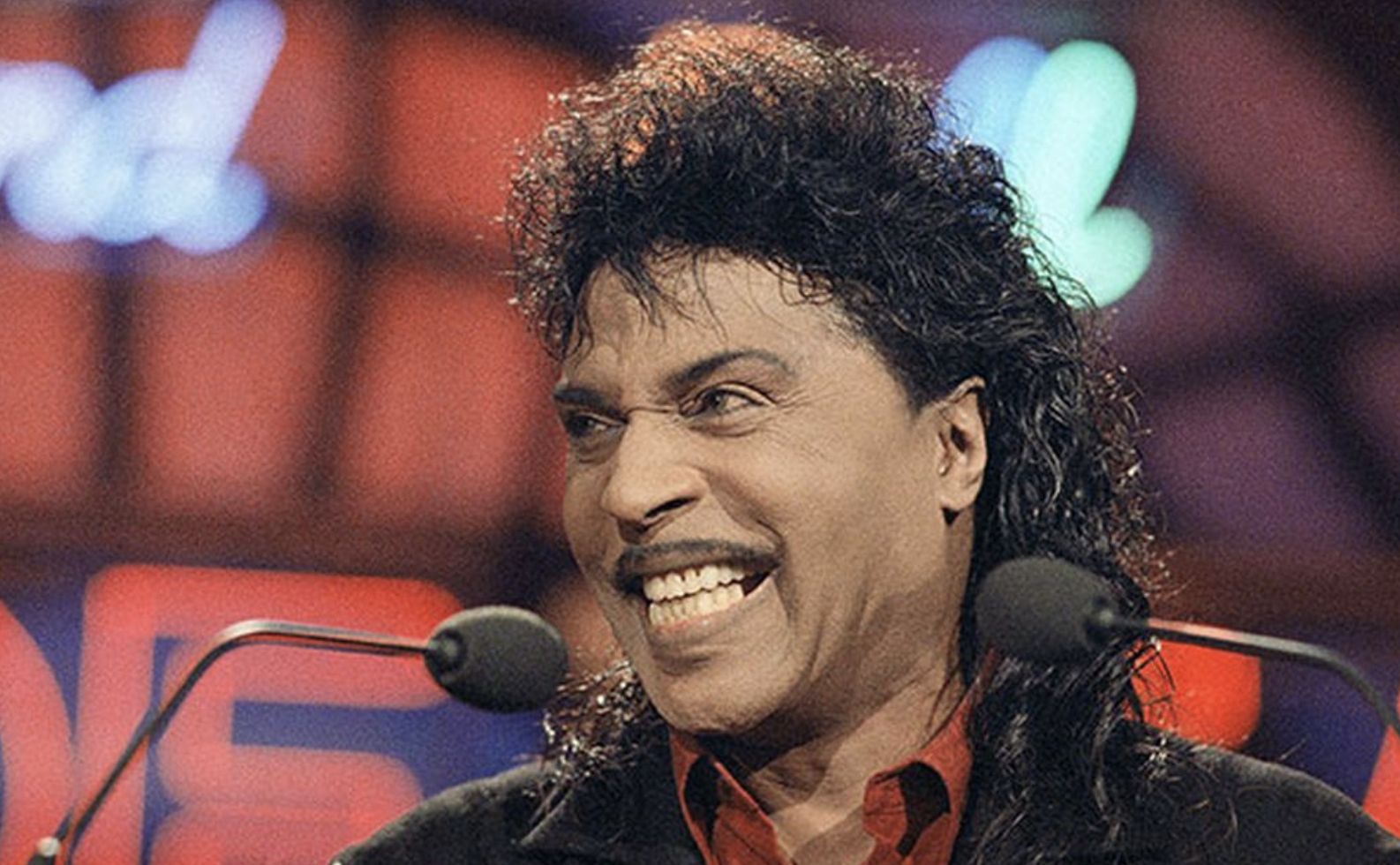 Little Richard, The King--and Queen--of Rock 'n Roll December 5, 1932-May 9, 2020
It's the musician who dubbed himself "The King--and Queen--of Rock 'n Roll" and he deserved the double-royal title. One of the most influential performers of the 20th century, he was also a pioneering personality, bringing an enormous talent and an inimitable style that influenced everyone from Jimi Hendrix to David Bowie. His death this year sparked tributes from fellow music legends including Bob Dylan, who cited him as a key influence. "His was the original spirit that moved me to do everything I would do," Dylan tweeted.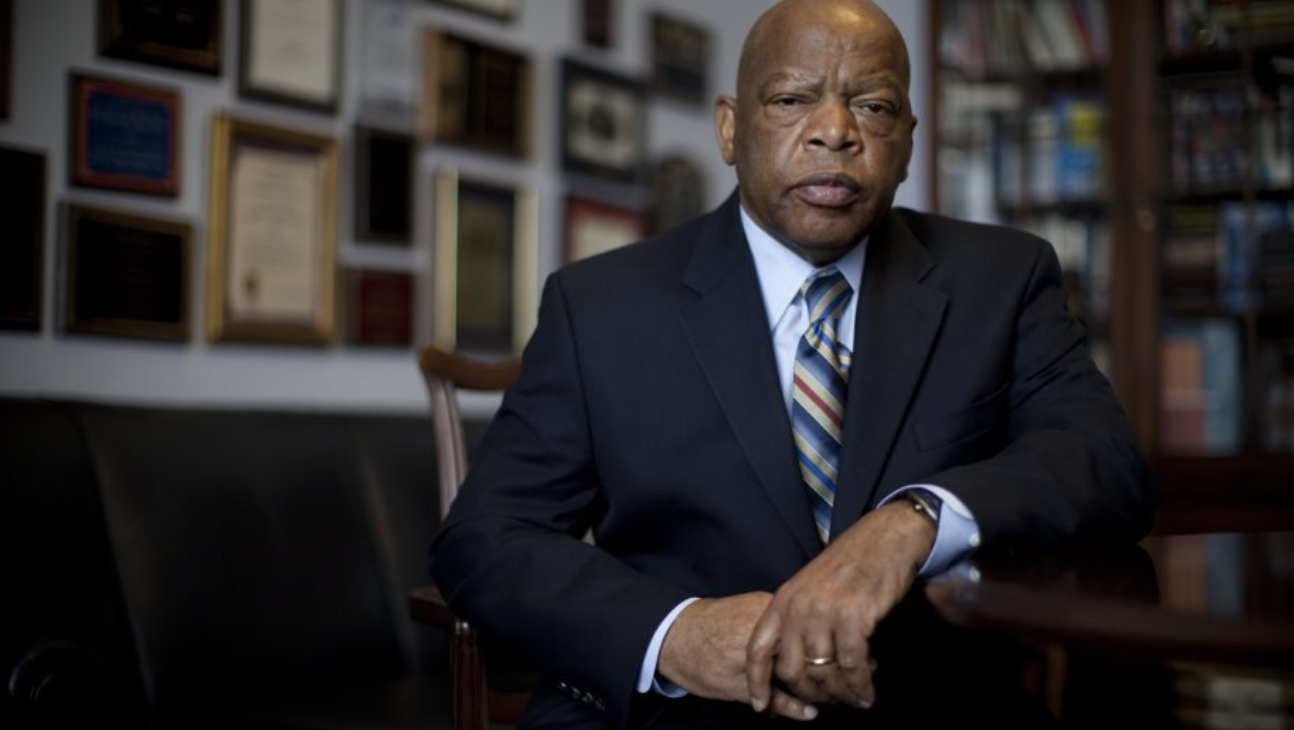 Representative John Lewis, The Conscience of the Congress February 21, 1940-July 17, 2020
This civil rights icon got his start next to greats like Dr. Martin Luther King, Jr., and was the youngest speaker at the March on Washington for Jobs and Freedom in 1965. He spent his life in service to democracy, equality and freedom and was elected to 17 terms as Congressman from Georgia's 5th District. Known as "The Conscience of the Congress," his record of working for civil rights and racial justice will long outlast the tragic news of his death from pancreatic cancer this year.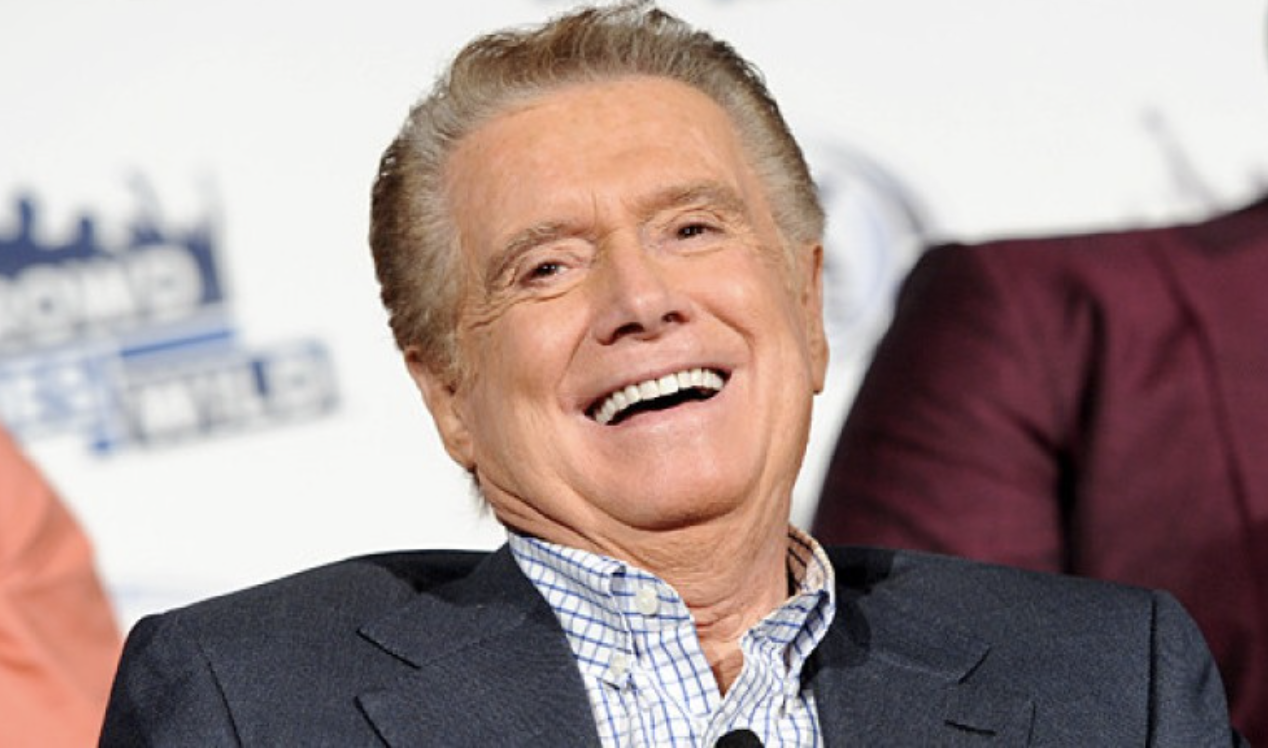 Irrepressible TV Host Regis Philbin August 25, 1931-July 24, 2020
Quirky morning show host and consummate New Yorker, he started out as a page for the Tonight Show in the 1950s. He went on to host "Live with Regis & Kathie Lee" and later with a new co-host, Kelly Ripa. He helped launch the game show phenomenon, "Who Wants to Be A Millionaire?" and was known for making spontaneous appearances on late-night talk shows and sharing details of his daily life with his second wife, Joy. He died of natural causes.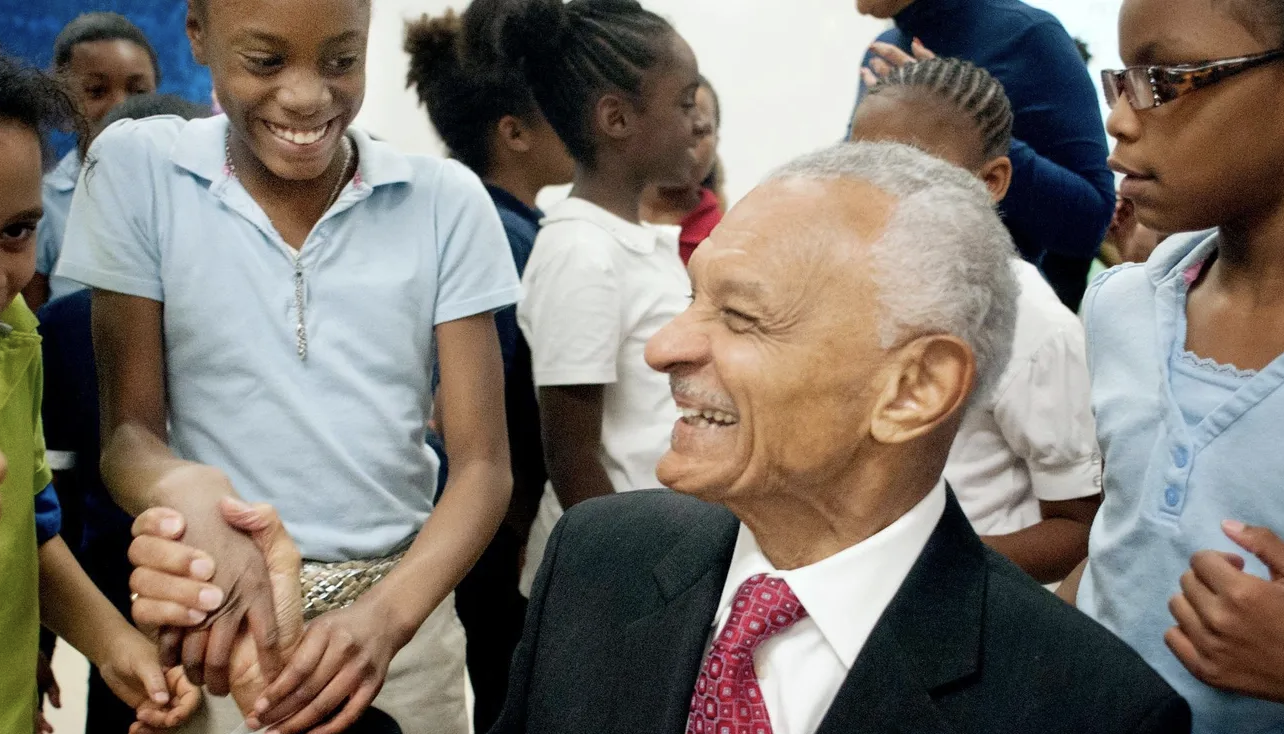 Reverend C.T. Vivian, Community Leader and Lifetime Activist July 30, 1924-July 17, 2020
A close associate of Dr. Martin Luther King Jr., minister and civil rights activist, author of 1970's "Black Power and the American Myth," he dedicated his life to building and fostering organizations around racial justice, equality, and education. After his death, the Martin Luther King, Jr. Center paid tribute to this icon, saying, "A powerfully well-lived life that lifted humanity."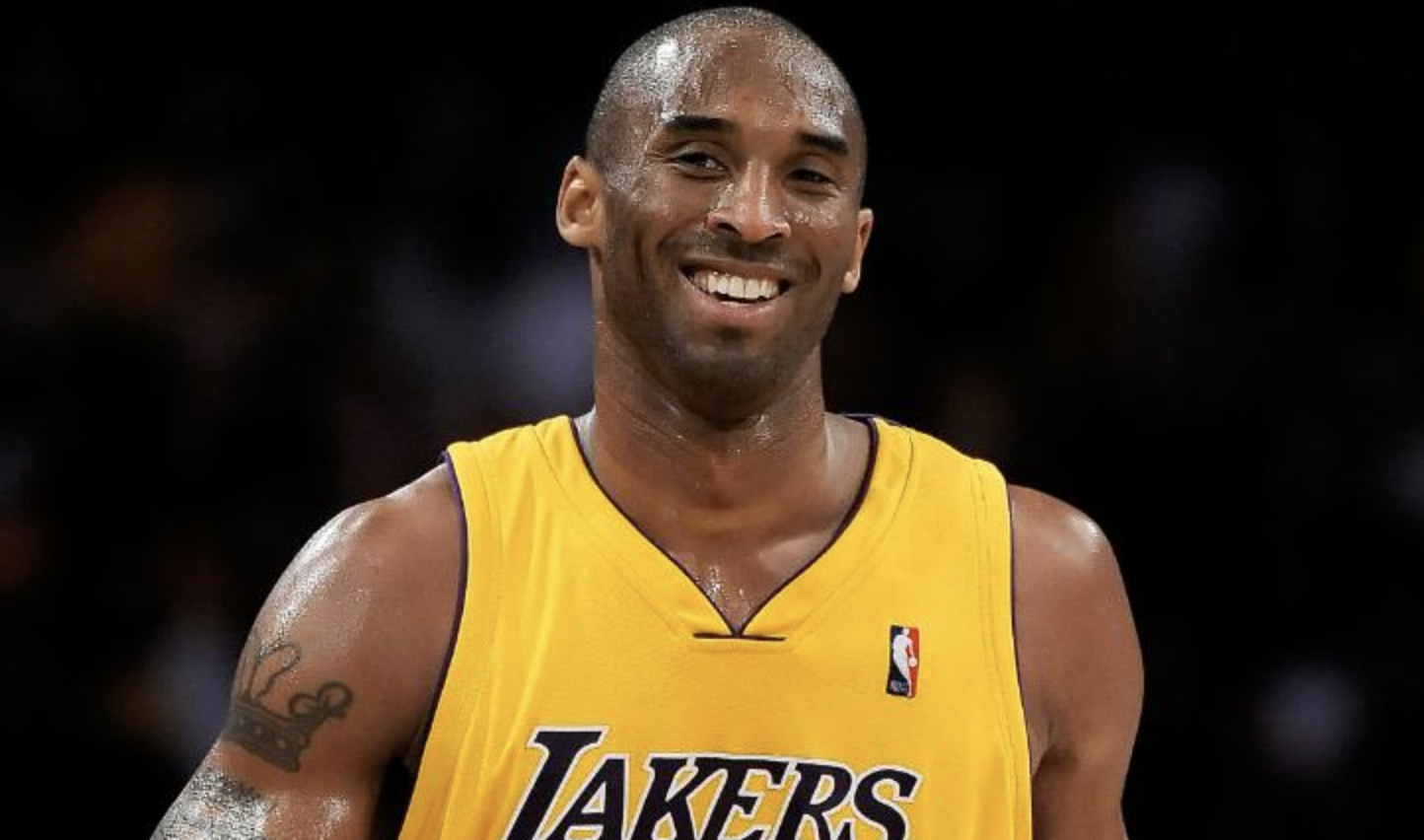 Basketball Great Kobe Bryant August 23, 1978-January 26, 2020
Twenty years as an L.A. Laker, five NBA titles, and two Olympic gold medals. One of the most exceptionally talented basketball players in the history of the sport. An example of someone who lived their passion every day. On the way to a basketball tournament in California with his teenage daughter, Gianna, their helicopter crashed, killing them both along with seven other people. At only 42, he had already created an unstoppable legacy, including becoming the first Black filmmaker to win an Oscar in the Best Animated Short Film category for Dear Basketball, a movie inspired by a poem he wrote about his love of the sport.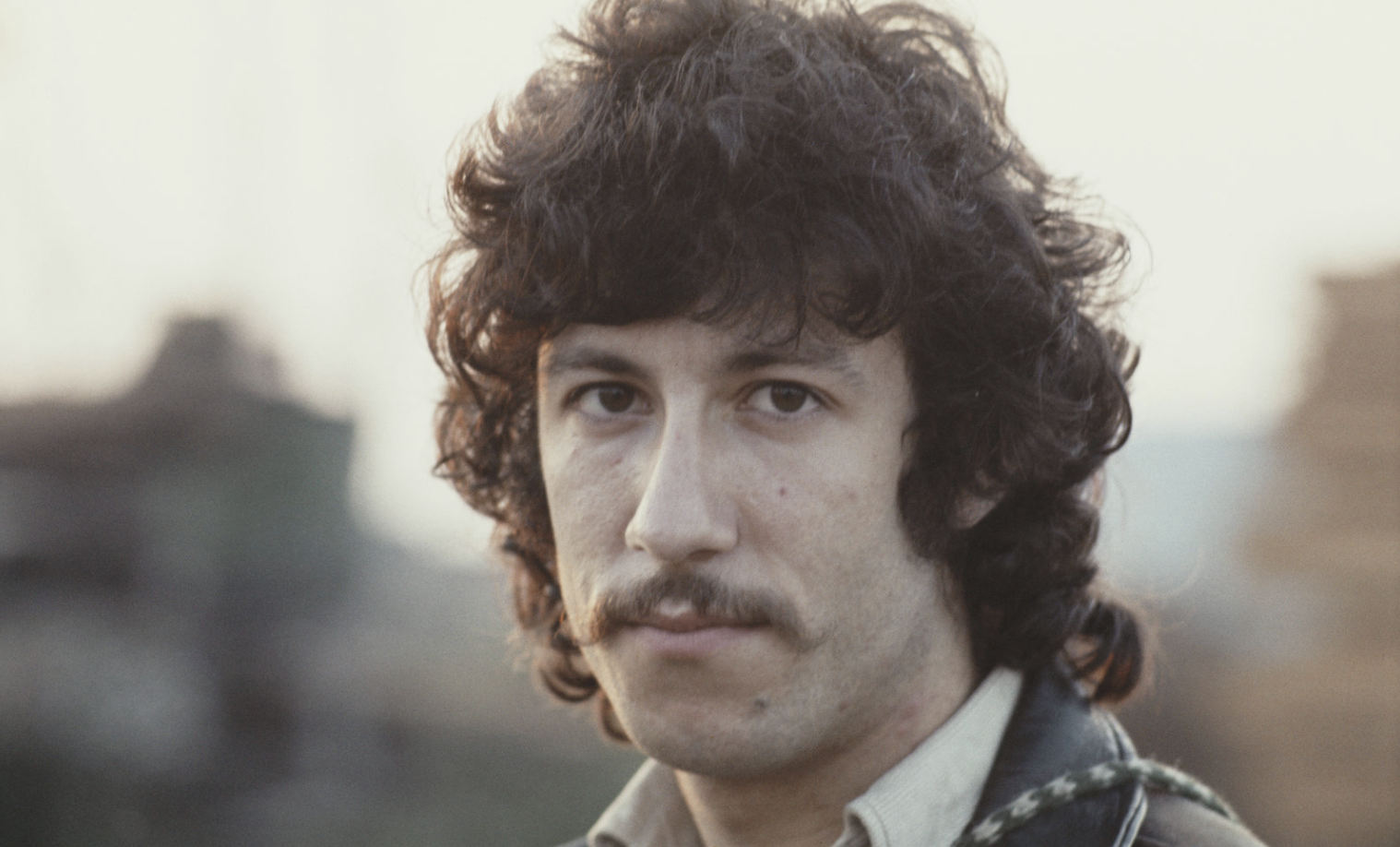 Peter Green, British Guitarist and Founder of Fleetwood Mac October 29, 1946-July 25, 2020
British guitar hero, soulful singer, with roots in the Blues tradition. He was the composer of Carlos Santana's Black Magic Woman and was the founder of mega-group Fleetwood Mac in the 1960's. He struggled with mental illness and was diagnosed as schizophrenic, forcing him to leave the band in 1970. His was not an easy life, as his illness made consistent work difficult, but he had the support of family and friends. He died peacefully in his sleep in the UK this year, and his talent continues to inspire many current artists.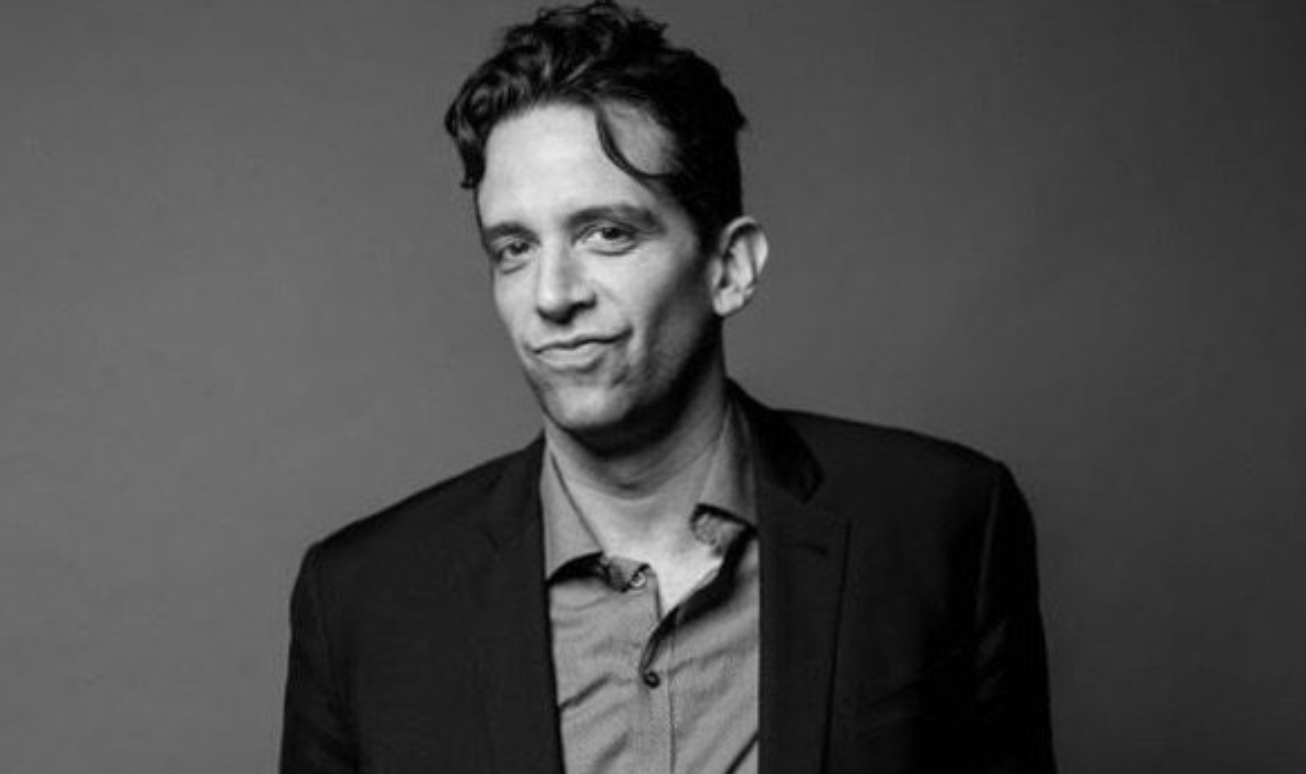 Broadway Talent Nick Cordero September 17, 1978-July 5, 2020
Another talent lost too soon, this Broadway multi-hyphenate sang, tap-danced, and acted his way through roles in Bullets Over Broadway, Waitress, A Bronx Tale, and Rock of Ages, among others. To the shock and sadness of the theater community, Cordero, a Canadian native, died in 2020 of COVID-19.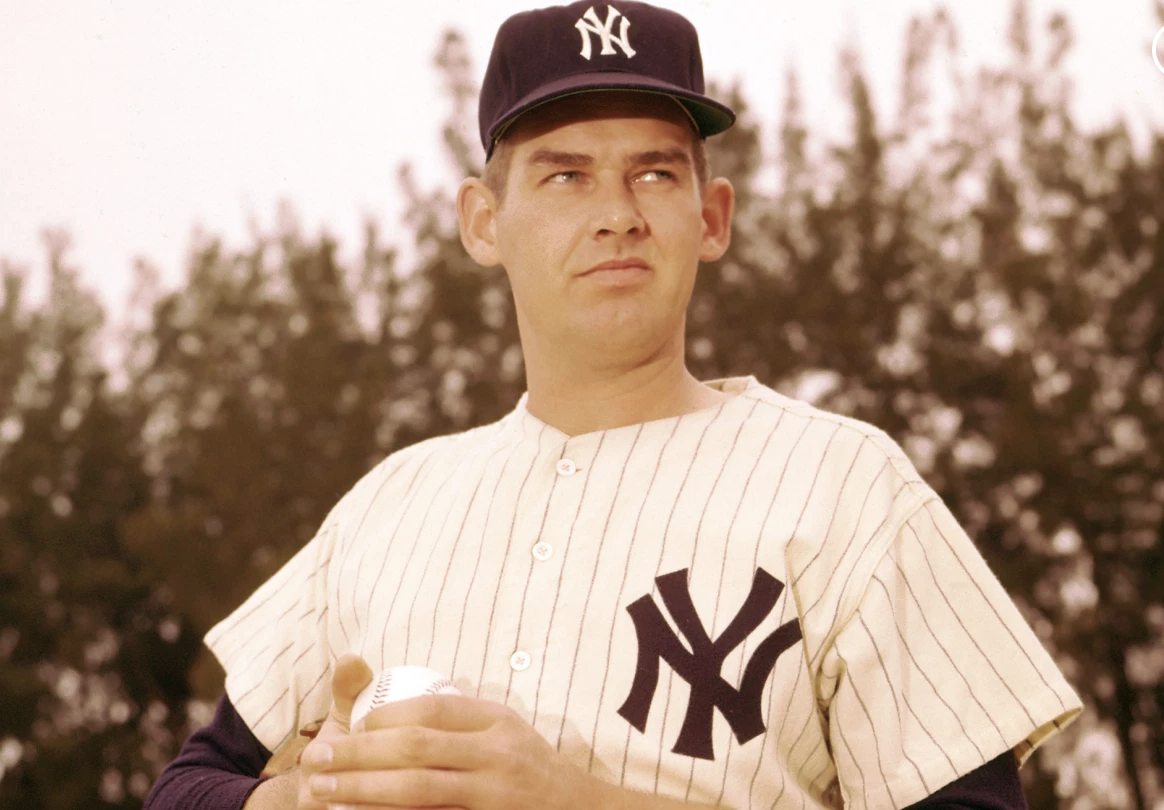 NY Yankees "Perfect" Pitcher Don Larsen August 7, 1929-January 1, 2020
Of course you have to be an exceptionally good baseball player to make it to the Major League, but in his 15-year career with seven different teams, this pitcher was considered rather ordinary--reliable but not a superstar. That is, until the 1956 World Series. While playing for the NY Yankees, he pitched the only "perfect" World Series game in the championship's history. This MVP was born in Indiana and took a two-year pause during the early 1950's to serve in the Korean War. He died of esophageal cancer at age 90.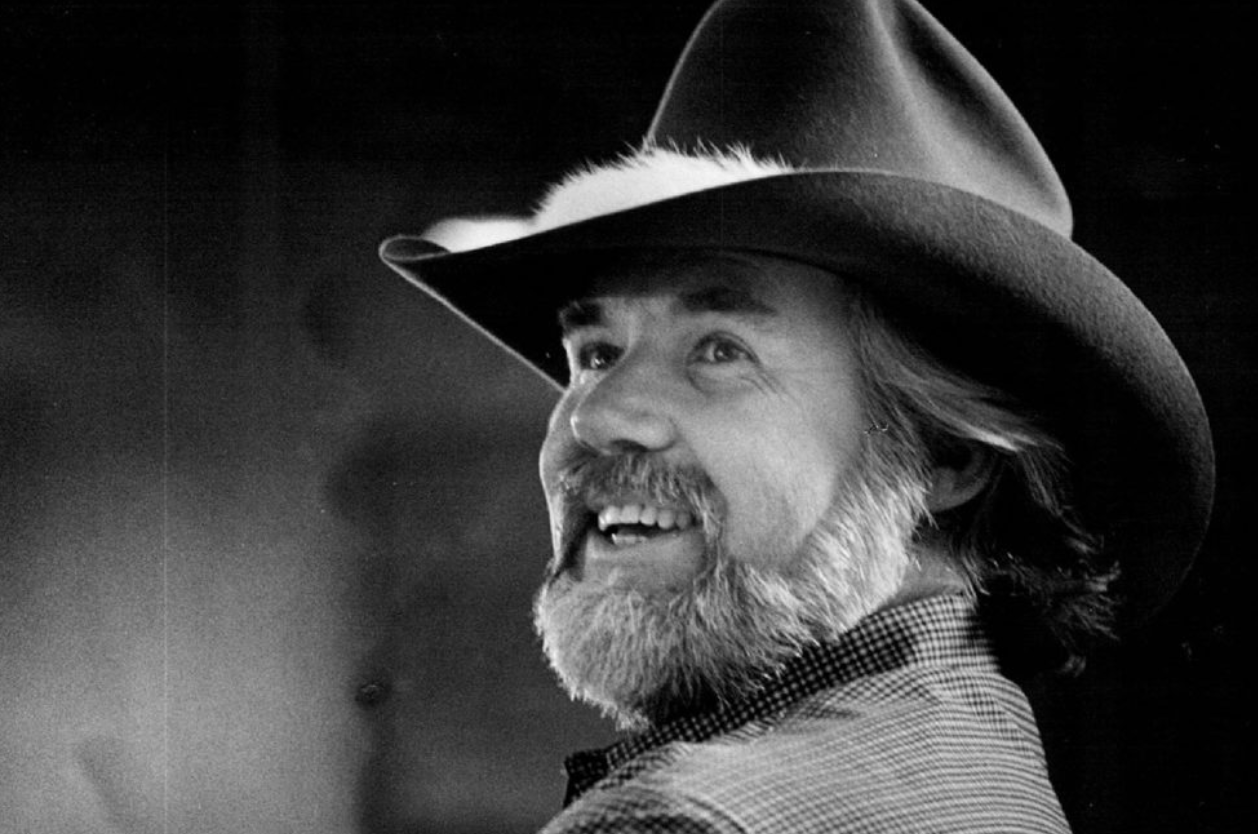 Country Music Superstar Kenny Rogers August 21, 1938-March 20, 2020
You may know this country-pop crossover icon from his hits The Gambler and Lucille, or his beloved duet of Islands in the Stream with fellow legend Dolly Parton. But did you know he started his career as a standup bass player in a jazz trio? Before he topped the charts as a solo artist, he was in the band First Edition, which had a Top 5 single with "Just Stopped In to See What Condtion My Condition Was In." He continued performing live for many years and also developed and appeared in various TV shows and even had a stint as the entrepreneur and founder of Kenny Rogers Roasters, a chicken restaurant chain. He retired in 2017 from performing and died this year at home from natural causes.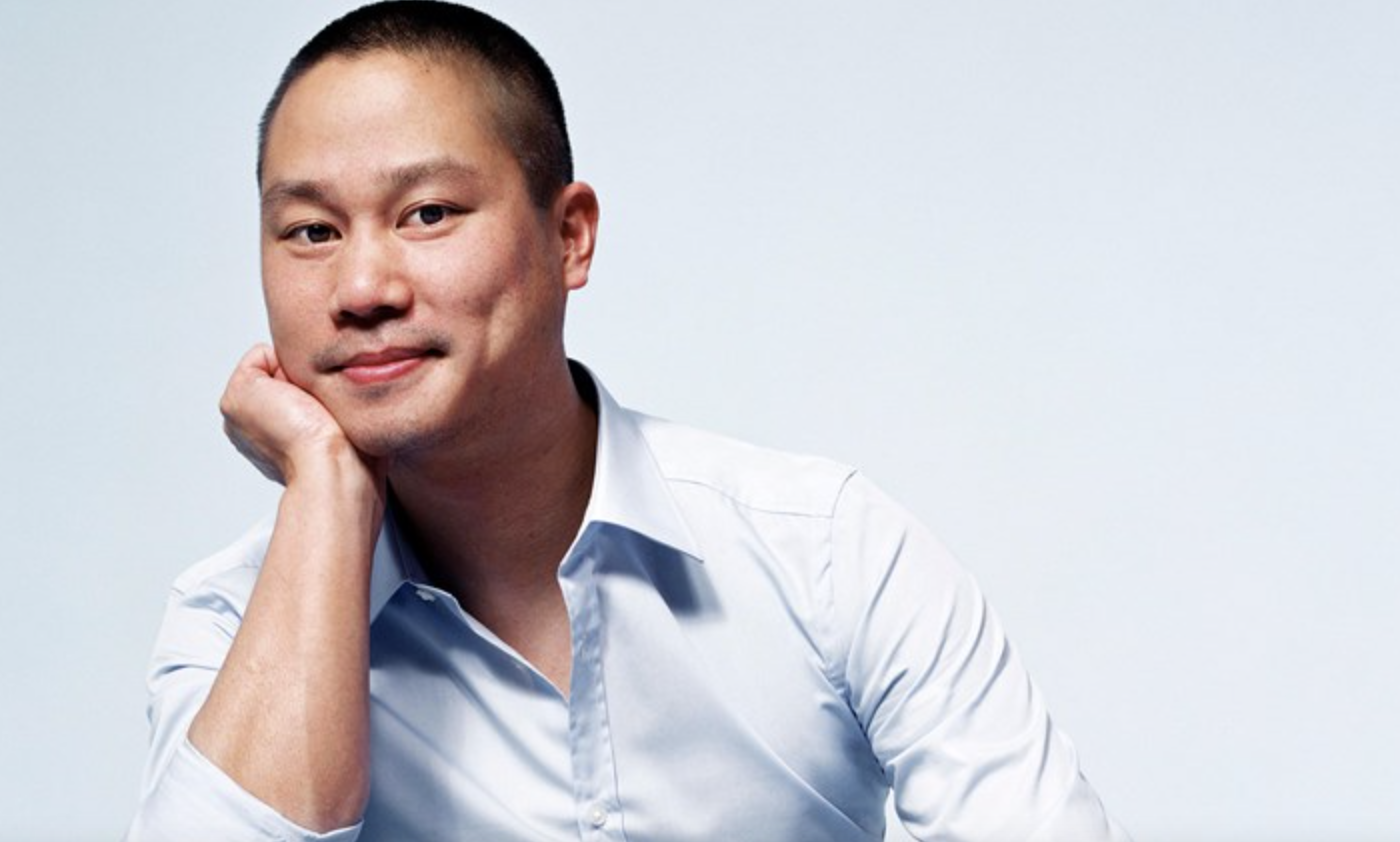 Tony Hsieh, Business Innovator December 12, 1973-November 27, 2020
This young, brilliant entrepreneur created several highly successful startups, the most famous of which is Zappos, the shoe company that, according to Hsieh himself, was not a shoe company, but a customer service company that sold shoes. He revolutionized customer service for the Internet age, and was seen as a pioneer and an expert. More recently he was plagued by mental health issues and friends and family had been concerned. He died from injuries suffered in a fire at his home in Connecticut, which is still being investigated. His death was ruled an accident, and his innovative vision will be sorely missed in the business community who counted him as one of its bright stars.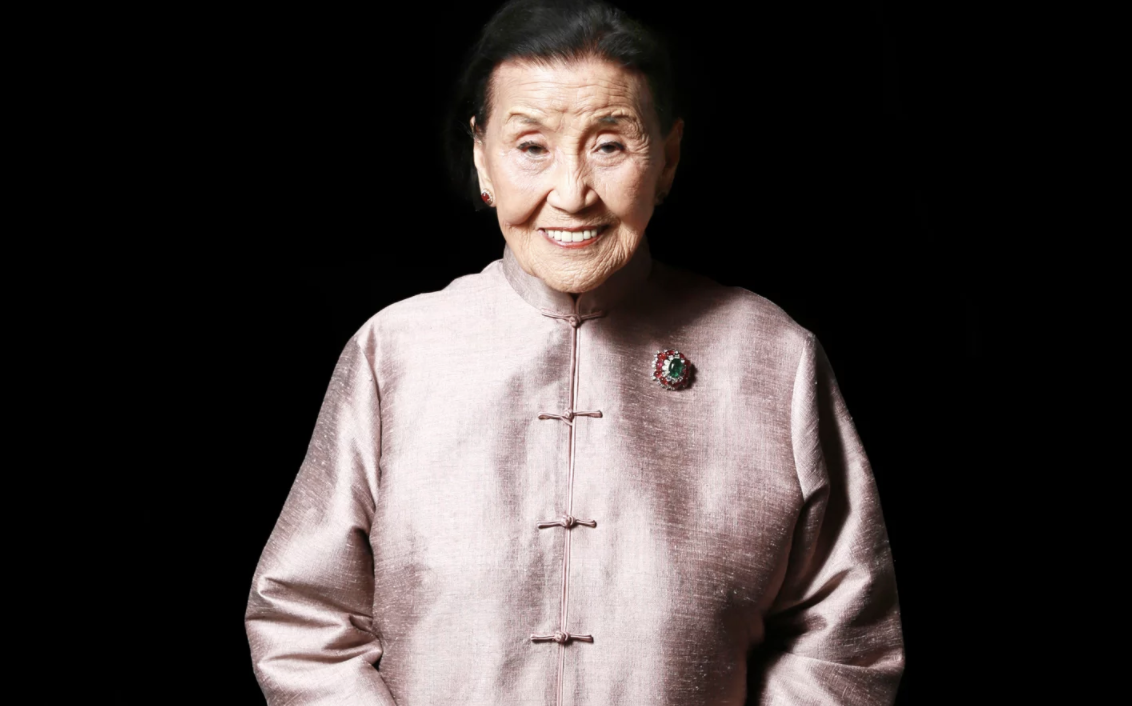 Pioneering Restaurateur Cecilia Chiang (Unknown) 1920 - October 28, 2020
A Chinese-born restaurateur who after a long journey from her home country, through Tokyo and eventually settling in San Francisco, found the eatery she created on the list of "Ten Restaurants That Changed America." Her restaurant, The Mandarin, was one of the first to bring Chinese cuisine to American diners. She was beloved by foodies and chefs all over the world. She died at home at 100 years old, but will be remembered for being a strong and savvy businesswoman who shared the flavors and culture of her homeland with countless diners who visited her restaurant.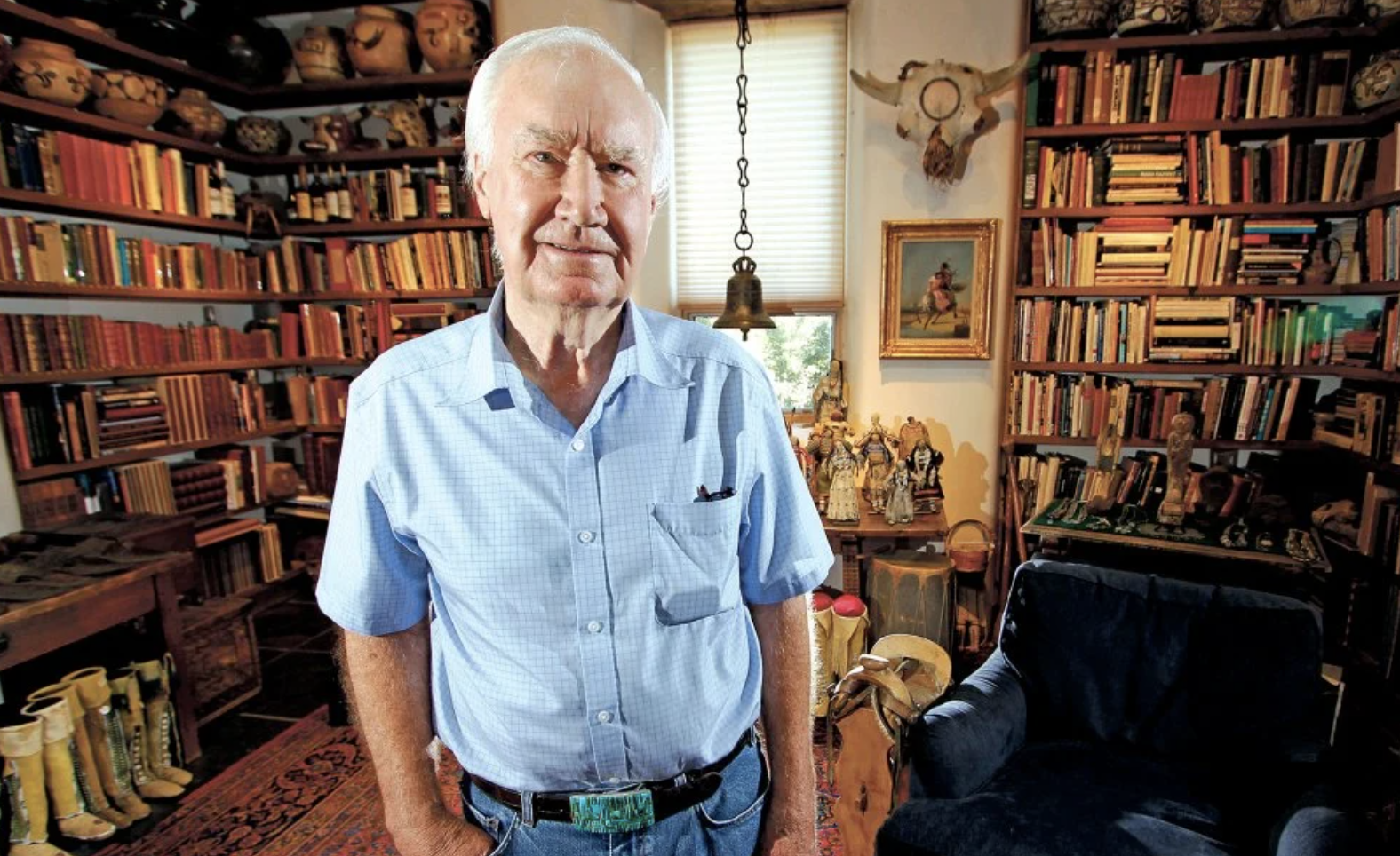 Forrest Fenn, Treasure Hunt Benefactor August 22, 1930-September 7, 2020
Known as an eccentric antiquities dealer and former Air Force veteran, when he received a cancer diagnosis in 1988, Fenn buried a treasure chest in a hidden location, and invited the public to try to find it using clues in a poem he had written. He survived that battle with cancer and announced in 2020 that someone had found and claimed the treasure, although he didn't give many details. He died at home at age 90, but if you want to know more about this fascinating man, you can read his book, The Thrill of the Chase, which contains the poem.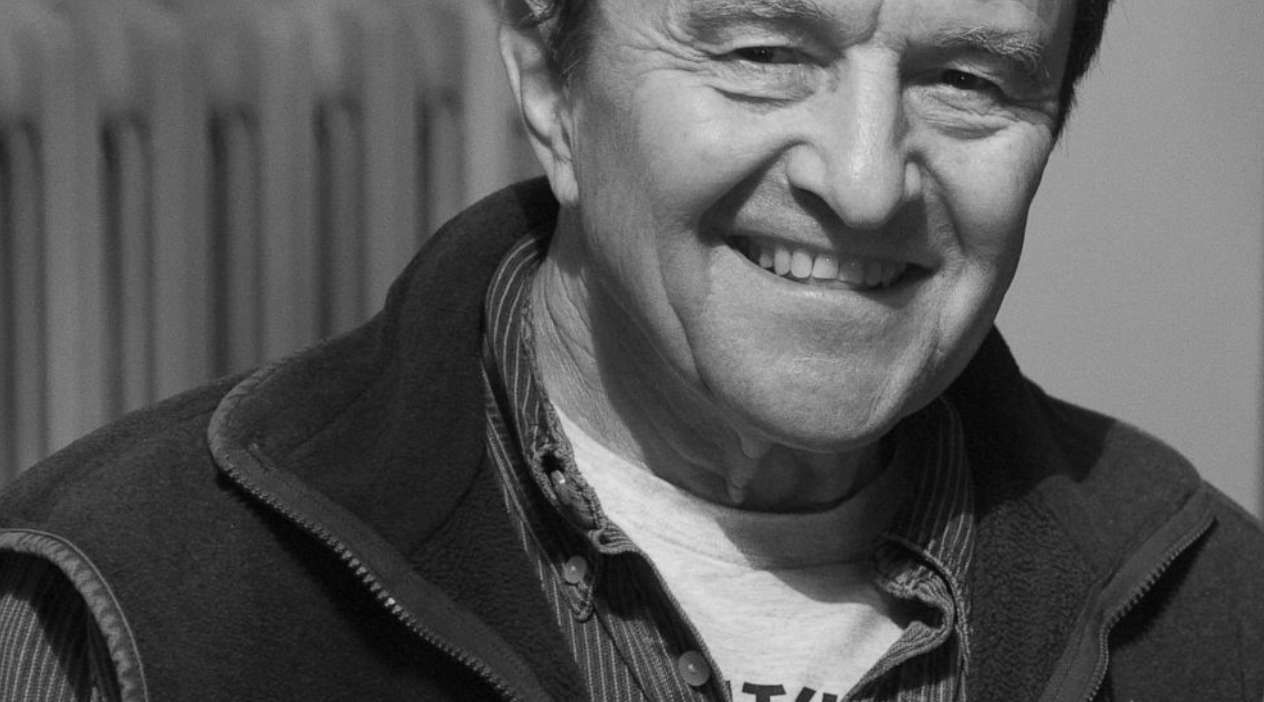 Photographer with A Cause Dan Budnik May 20, 1933-August 14, 2020
As with many photographers, it was not easy to find a photo of Dan Budnik himself. More important to him were the causes and events and leaders he photographed, including Dr. Martin Luther King, Jr. and many milestone civil rights marches and actions. A member of the prestigious Magnum Photo Group, later in life he dedicated much of his work to documenting Native American causes, and although he was born in Long Island, he eventually moved to Arizona. After his death this year, he was buried not far away at Camp Navajo. His photographs capture some of the most important moments of the 20th Century and will live on to inspire those who still fight for justice.
R&B Superstar Bill Withers July 4, 1938-March 30, 2020
It's hard to believe, but this silky-smooth singer who shot to fame in the 1970's with hits like "Ain't No Sunshine" and "Lean on Me" once had a stutter! Clearly he won that battle and went on to even more hits before leaving the music business for a more "regular" life in the 1980's. "What more do I need to buy?" he asked a journalist. He was inducted into the Rock and Roll Hall of Fame in 2015, and died this year from heart failure. If this news gets you down, all you have to do is listen to one of his amazing songs--we recommend starting with "Lovely Day."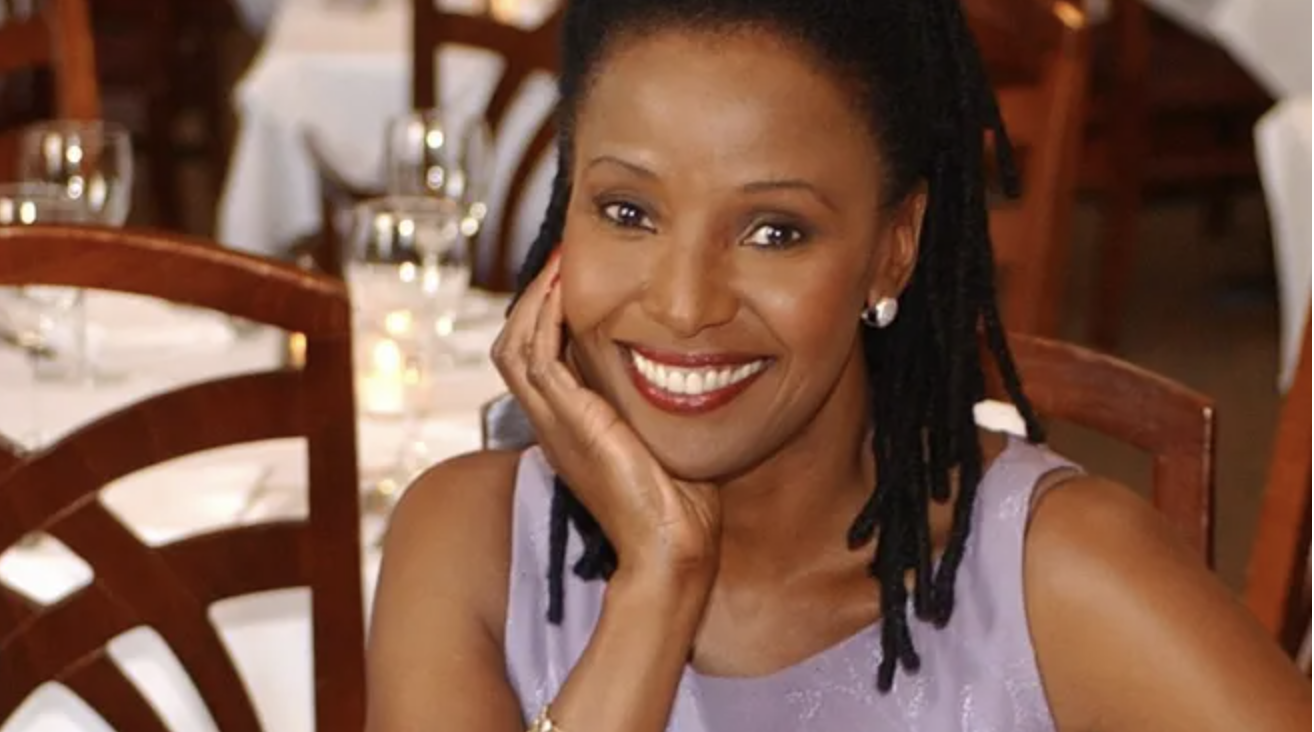 B. Smith, Restaurateur and Style Maven August 24, 1949-February 22, 2020
Often dismissively called "The Black Martha Stewart," Barbara "B" Smith was a style icon in her own right. With her successful namesake NYC restaurant, her TV show and books on home entertaining, and her design collections for numerous major retailers, she was at the top of her game in 2014 when she announced her diagnosis of early-onset Alzheimer's disease. Her openness about her condition was just another way she pioneered her own experience and helped to raise awareness. She died at her home this year from complications of Alzheimer's disease, but she will long be remembered for the flavors she created and the taste levels she inspired.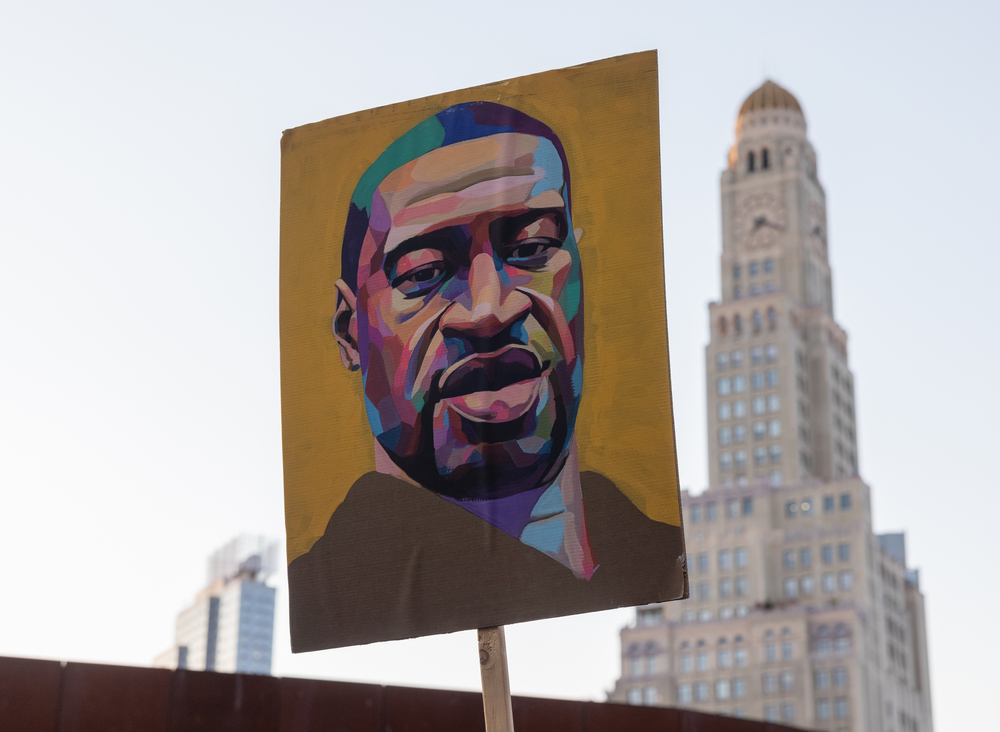 George Floyd, the Man Whose Murder Sparked a Movement October 14, 1973-May 25, 2020
This 46-year-old security guard became the catalyst for worldwide protests for racial justice after he was killed by police officers in Minnesota and a video of the murder went viral. "He was everyone's favorite everything," said a cousin describing him, and now he will live on as an icon in the continuing struggle for equality and justice, along with others such as Breonna Taylor and Trayvon Martin.
We pay tribute to all those who've left us in 2020 and take inspiration and comfort in celebrating the beautiful lives they lived and the legacies they created. Shine on, bright stars, one and all!