When It Comes to Innovating in the Death Care Space, She's a Natural.
We came across Susan Greer's profile while we were deep-diving into all things eco-friendly that relate to death and dying. She is a pioneer! As the executive director of Canada's Natural Burial Association, Susan is passionate about launching natural burial grounds all over Ontario. The innovative organization she leads builds awareness of natural burial options, supports local advocacy groups, and shares their philosophy that cremation isn't always as eco-friendly as we might think.
As a former funeral celebrant, Susan's long time mission has been to make the experience of death more positive in two ways. First by encouraging families to create natural and personal ceremonies to celebrate the life of someone they love. Second, by creating natural burial grounds in Ontario's countryside, where the presence of people buried in the earth acts to protect the land and its ecosystem forever. We were lucky enough to ask Susan some questions about her journey and her mission to change how we see burial.
You run the Natural Burial Association. For those who don't know, what is "NBA?"
We're a non-profit organization comprised of volunteers passionate about one day seeing natural burial grounds across Ontario. It's a great way to protect natural land, and at the same time give people the option of a gentle goodbye. We help local groups generate community support and navigate the complicated cemetery approval process. Across North America, most people haven't heard about natural burial, so we fundraise and put the money towards social media campaigns. Besides our advocacy work, we offer guidance to people sorting out their end-of-life options. It's awfully confusing, and making end-of-life decisions isn't comfortable territory for most of us. We try to make it less intimidating. I think because we aren't actually selling anything - just sharing one particular idea - people trust us.
How did you get into the death care industry?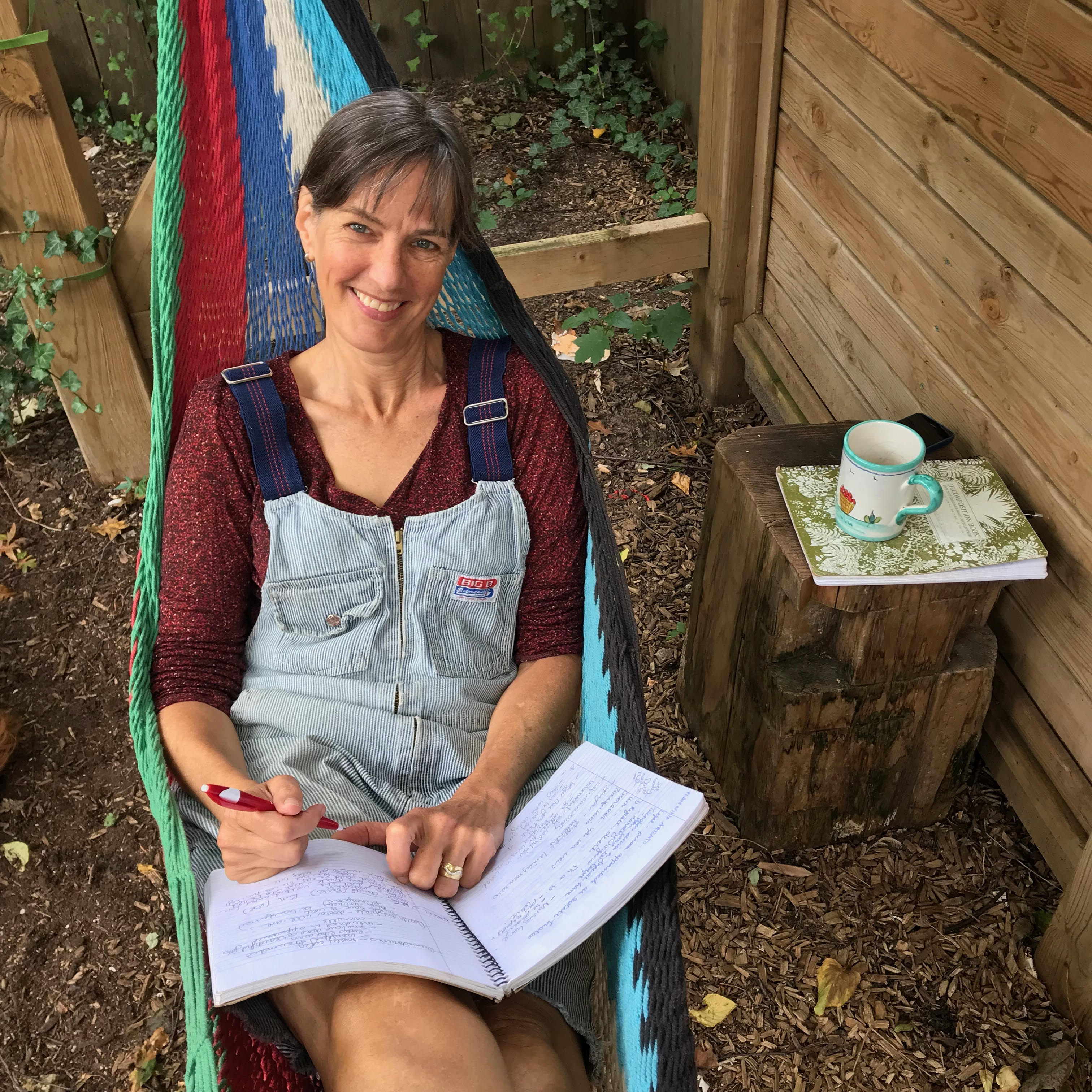 You could say it was a fluke, or you could say that all the stars aligned to lead me to this role. I've been concerned about the environment for as long as I remember, and I factor the environment into my choices in everything from travel to clothes and food.
In 2018 I heard a segment about natural burials on the radio—it was my a-ha moment. I'd never heard about natural burials but the idea resonated in a powerful way. Cremation and conventional burial feel alien to me, but with natural burial our final act can be giving back to the earth. I couldn't let go of the idea. I spent the next few months asking lots of people lots of stupid questions. I discovered that I'd chosen to be interested in one of the most complex businesses around: cemeteries.
I happened upon a website for the Natural Burial Association but nobody responded to my inquiries. I found a way in via the back door and discovered that, though the organization was dormant, its founding board was comprised of some of Canada's top environmentalists. They handed me the reins.
Serendipitously, if I had waited one month longer, NBA's website would have expired and I wouldn't have had the opportunity to resurrect (pardon the pun) this organization.
Equally wonderful was the support I got from the marketing company where I worked, Gravity Inc. They are as enthusiastic about the idea of natural burial as I am, and the designers create stunning graphics for The Natural Burial Association's website and social media campaigns. Nobody, including me, would ever have thought I'd be doing this work. A few people find it weird, but mostly the response I get is overwhelmingly positive. I often wonder what would have happened if I hadn't heard the radio show and hadn't approached The Natural Burial Association just before it would have vanished. I'm so grateful for the opportunity to play a part in greening death care.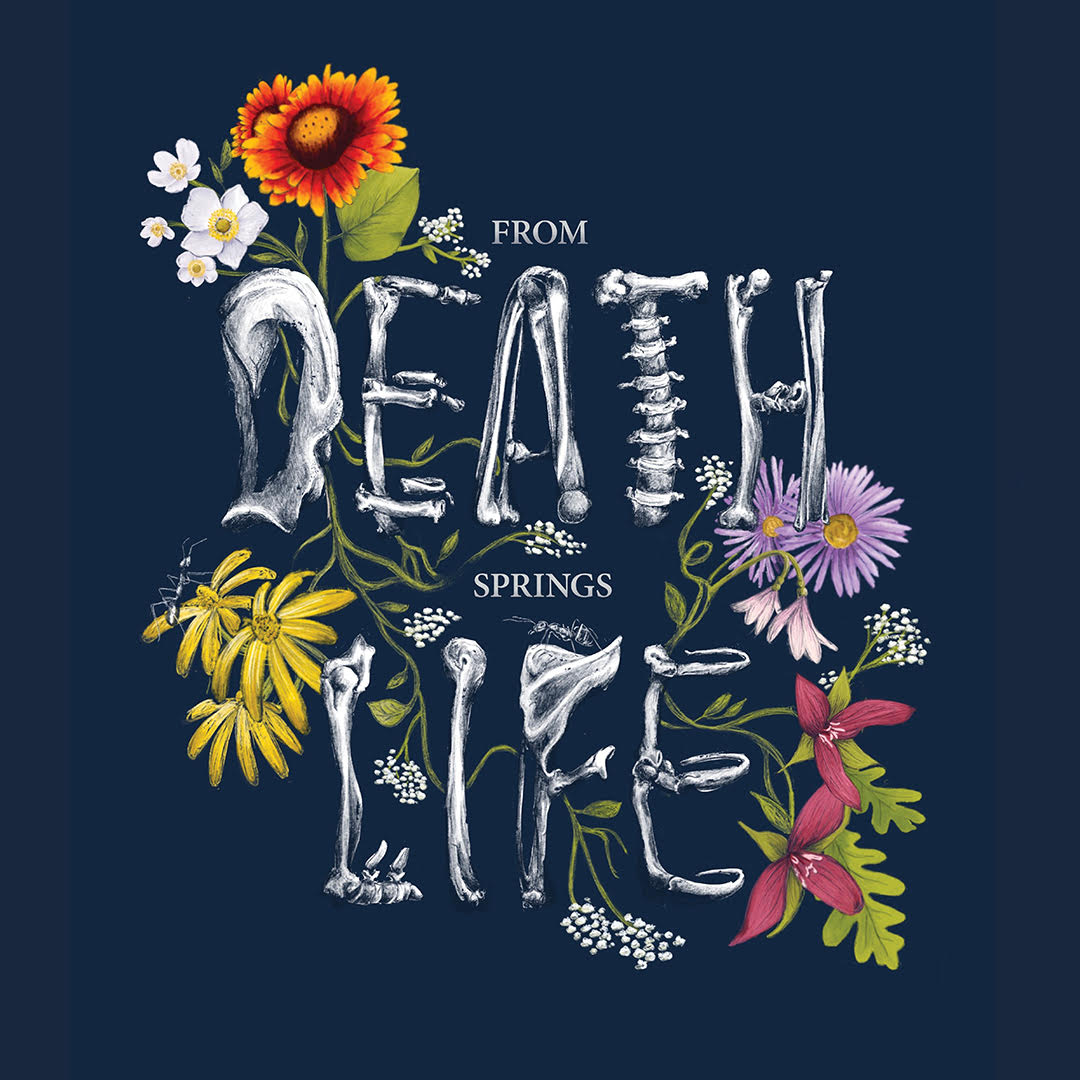 In terms of laws, innovation and widespread knowledge, would you say Canada and the US are in a similar place when it comes to natural burials?
Most people in the US and Canada still haven't heard about natural burial. I served on the board of the Green Burial Council and we conducted a survey in 2019 which revealed that natural burial has the same low awareness as something like water cremation. People wonder, "Is it legal?"
Some faiths, like Judaism and Islam, have always buried in this natural way, while for many in America, we've turned death care into an industry which fancied up burial and introduced cremation. Besides the question of whether natural burial is legal or not, other misconceptions are about poisoning the water and scavengers eating us — neither of which happens.
When people learn about natural burial, they're on board. They love the idea of giving back to the earth and of resting forever in nature. If someone has made environmentally-conscientious decisions their whole life, they don't want their final act to harm the earth.
One of our mandates is to dispel the perception that cremation is eco-friendly. It takes between one to two tanks of an SUV gas tank to fuel each cremation and crematoriums emit carbon dioxide into the atmosphere. People should be aware of all of the end-of-life options available to them, and we simply want to help them make informed decisions.
I look at the US with envy. There are about 300 natural burial grounds, and many of these are expansive acres in the countryside, what we call stand-alones. (Natural burial grounds that are attached to conventional cemeteries are called hybrids). Canada's lagging behind and we only have two stand-alone natural burial grounds (both in British Columbia). I'm thrilled by a new US organization called the Conservation Burial Alliance which promotes partnerships between land trusts and natural burial grounds. Land trusts and natural burial grounds share the same goal of protecting land in its natural ecosystem so these partnerships are a match made in heaven.
Funeral and cemetery legislation falls under state and provincial jurisdiction. The laws are generally similar, but not always. Most states have what's known as a perpetuity care maintenance fee, which is a one-time fee totaling between 5% to 15% of the plot price. Ontario's laws are the most punitive in North America, with a fee of 40%. I think the high fee is unfair for natural burial grounds because they don't incur the maintenance costs of conventional burials. There are no manicured lawns, paved roads or gravestone maintenance. The Natural Burial Association is tackling this prohibitive fee.
NBA is also advocating for plot renewal. When I volunteered with The Green Burial Council I proposed a webinar on the subject of grave re-use. I was told it would never fly in the US, people are too accustomed to thinking of the plot as being a perpetual right. We polled people on the webinar and the vast majority were fine with the idea, even if the plot wasn't shared by a family member.
The same is true in Canada. People appreciate that we can't keep on creating new cemeteries forever and ever. I know of one in the US and one in Canada that practices plot renewal, and this custom is prevalent in most of Europe and several Middle Eastern countries. After a certain time frame determined in the cemetery's bylaws, the plot is opened and if there are any remains (unlikely with a natural burial) they are gathered and placed deeper within the same plot, making room for someone else.
Can you share your thoughts on the future of eco-friendly funerals? What are some of the exciting innovations that will have a big impact in this space?
Fundamentally, natural burial requires no new innovation, because it's already natural! The only improvement is that today there's a conscious effort to restore the land to its natural habitat. It's not just about what goes into the earth—an unembalmed body, no vault or varnished hardwood-metal casket—but the nurturing of land above ground.
There might be the notion that this movement is a fad, or is trendy among only vigilant environmentalists, but that's not the case. Natural burial appeals to so many people, of every age, political persuasion, faith and culture. If you like nature, like simplicity, and care about the planet's health, natural burial is meaningful. It completes the cycle of life. It's a top priority for me to bring down the price of natural burial so that it's accessible to everyone; while it's a lot less costly than conventional burial, it's more expensive than cremation.
I think in ten years' time natural burial grounds will be dotting landscapes across North America. The summer of 2021 has been a wake up call to us all, with fires and the highest temperatures on record in the west, and fatal flooding in Germany and China. If we can give our bodies to heal the Earth rather than harm it, that's a nice legacy for future generations.
If someone wants a natural burial, what are three things they should share with their family and friends?
Talk about your wishes with your family or close friends. It's so important, and your loved ones will want to honor those wishes. It's more than respecting your wishes, creating a meaningful ceremony helps them process their grief. If you love nature and love the idea of a final rest in a gorgeous meadow or forest, find the natural cemetery near you and tell your family or friends about it. Try and visit the site, especially because you can find a parcel of nature that particularly touches you.
Death is a big milestone in our lives, and one that we spend a lot of time denying. Ceremonies that occur in natural burial grounds can be profound (and that's a good thing!). In natural settings, we witness the cycle of life, and we find solace knowing that through death comes new life. There's such a thing as "a good funeral." It's when the essence of the person who has died is captured, through music and words, and through all the symbols we can incorporate into the ceremony. Share your vision with your family. The people that run natural burial grounds are fueled by a passion for both the planet and people. They will offer opportunities to engage in the ceremony such as lowering your loved one into the grave, filling the grave, and commemorating the grave.
Unfortunately for some of us there isn't a natural burial ground close by. The only natural burial grounds in Ontario today are hybrids, and for example, I'd love to be in a vast memorial park in the countryside. I haven't decided whether I'd prefer that my body nourish a tree or a pollinator garden. Should I die tomorrow, my family knows that my choice is a hybrid cemetery about two hours from our home in Toronto. It's a forest full of old growth trees, and when the gorgeous round brown eyes of a deer gazed at me when I was touring the location, I knew that was my 'go-to' site. I've asked to be wrapped in my mohair blankets. They're the equivalent of my teddy bear; I own three, including one I used to cuddle under alongside my grandfather.
You help families personalize end of life celebrations for the families you serve, but if you had to plan for yourself, what would you include in your Farewelling celebration?
A natural burial space ceremony
I prefer that my body nourish a tree or a pollinator garden
A hybrid cemetery about two hours from our home in Toronto
To be wrapped in my mohair blankets
If you want to learn about the work that Susan and Natural Burial Association are doing, follow all the goodness on Facebook and Instagram @naturalburialassociation.